Lovecraft Country: Jamie Chung Shares Intense Training For Her Role - Exclusive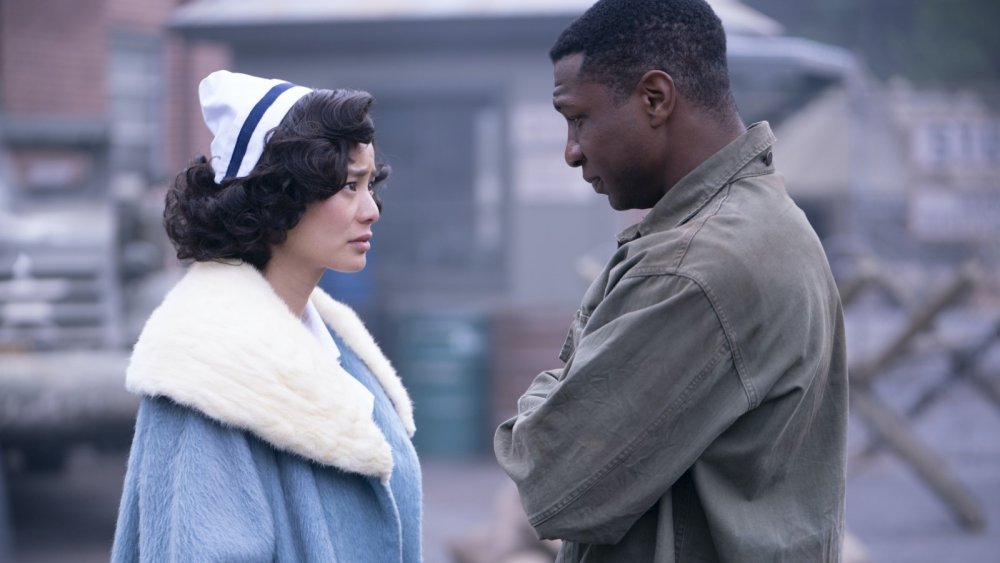 HBO
The opening of Lovecraft Country's sixth episode, "Meet Me in Daegu," introduces a lone Korean woman sitting in a nearly empty cinema. Gazing at the screen with wide-eyed wonder, she seems entranced by the 1944 Judy Garland classic Meet Me in St Louis. The only other occupants are a frisky couple less interested in the movie than in locking lips, and they soon dash for the exit. That's when the lone woman realizes the coast is clear, and she makes her way to the front of the theater, bursting into lively song and dance. Singing along to Garland's "The Trolley Song," she knows every word. You can tell she's done this before and she's clearly living out her big Hollywood fantasy. But then we cut back to her sitting in her seat, back to reality, still staring at the screen — it was clearly all in her head. That dreamer is Ji-Ah, a student nurse with a dark secret lurking beneath her demure exterior. She's played by Jamie Chung, who you might recognize as Once Upon a Time's Mulan.
She also played Miho, the lethal assassin of Sin City: A Dame to Kill For, and the teleporting mutant known as Blink on Fox's X-Men universe television series The Gifted. Clearly, the actress has certainly had her fair share of experience with intense training and fight choreography, but did that help prepare her for some old Hollywood-style dance moves? Looper had the chance to ask her during our exclusive interview.
"I mean, listen, I've never been a part of a show where I had all the support that I needed," says Chung when asked if she had to take on dance lessons to pull off her big musical number. "I was like, 'Guys, I need dance classes... I need singing lessons, I'm singing. I should get some singing lessons.' So, I got singing lessons."
Jamie Chung worked with a dialect coach for six months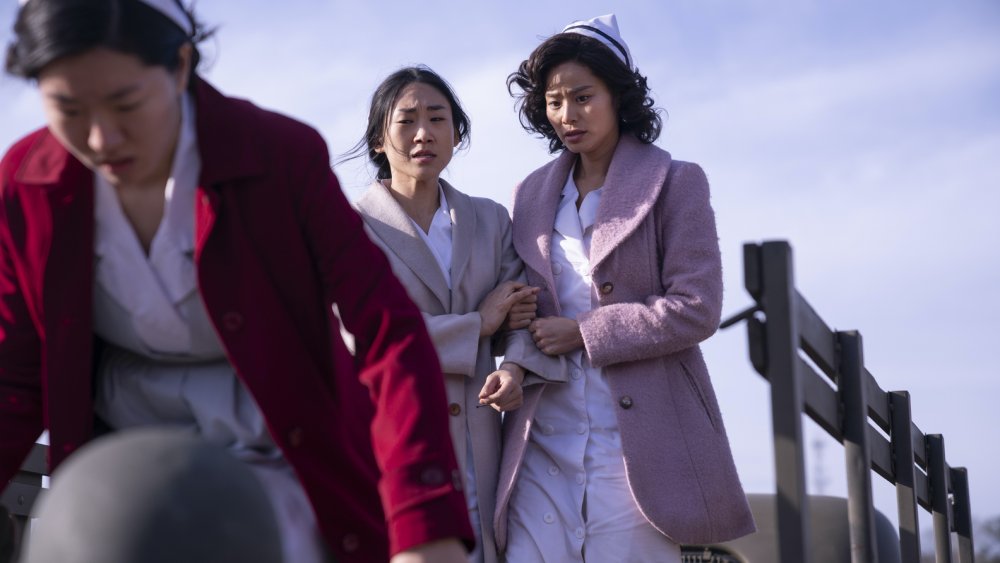 HBO
With the Korean War serving as the backdrop for "Meet Me in Daegu," there's a lot of subtitled dialogue for the benefit of Lovecraft Country's English-speaking audience. Chung is Korean American, but that doesn't mean she was totally fluent in the language of her heritage, either. It turns out she needed to train for more than just dance moves. "I had a dialect coach for six months prior to shooting our episode," explains Chung. "Our episode took a month and a half to film. Really, we were given all the resources from this production that we needed in order to make the episode that we made."
Chung goes on to share some details about her own upbringing: "I am Korean American — my first language was English and my parents, they immigrated in the '80s and their primary language is Korean, and they don't speak a lot of English. I mean, I can speak Korean to them, but it's very casual and very simple and conversational. I know how to read and write in Korean, but I've never had to apply that to a role. And so, yes, I was given a dialect coach, a wonderful Korean teacher from Atlanta, and she helped me through all of it."
Ji-Ah is clearly a daydreamer who has a strong passion for American literature, Hollywood movies, and her idol Judy Garland. We had to ask Chung whether channeling Garland meant immersing herself in classic musical films to prepare for this role. "You know, what's so funny is I didn't watch a lot of musicals growing up, so I had to watch a lot of Judy Garland movies to prepare for this role," says Chung. "But growing up, I watched a lot of Audrey Hepburn movies. My mom was a big fan of Audrey Hepburn. My mom didn't idolize her, but dressed like her and loved her movies, and so that's kind of what I've gravitated towards the most, but they're all kind of from the same era, which is really cool."
New episodes of Lovecraft Country air on Sundays on HBO.