Jamie Chung Reflects On Her Time As Mulan And Why She Hasn't Seen The New Movie Yet - Exclusive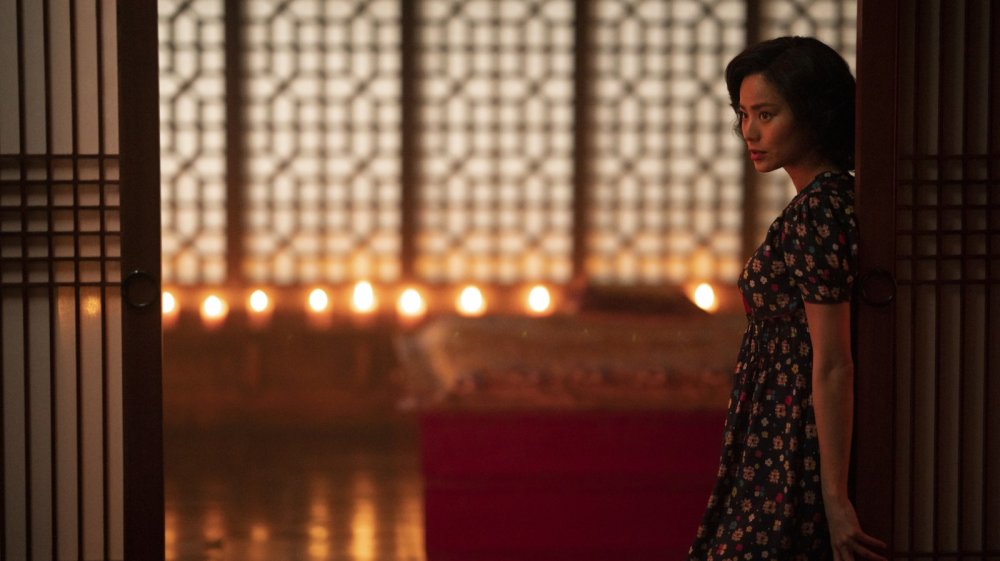 HBO
If you were captivated by Ji-Ah in the sixth episode of HBO's Lovecraft Country, you aren't alone. From the moment she erupted into that Judy Garland song and dance, to that bizarre and animalistic sex scene, Ji-Ah had fans hooked — with all nine of her appendages, of course. The Korean war nurse — who bears a deadly supernatural secret — is played by Jamie Chung, and it's highly possible that you're already familiar with some of her work.
Chung has come a long way since she first debuted on the small screen with MTV's The Real World: San Diego in 2004. A few years after appearing on the mother of all reality shows, she shifted her focus to acting and began landing small parts on notable TV shows like Veronica Mars, ER, and CSI: New York. In 2007, she even scored a recurring role on the immortal daytime soap opera Days of Our Lives. By 2011, Chung leaped to the big screen and appeared in big Hollywood movies like Zack Snyder's Sucker Punch and the megahit sequel The Hangover Part II.
Take a look at her IMDb profile, and you'll see that she's been consistently busy, sometimes taking on a few each year, since she parted ways with her San Diego housemates. Some of her other standout projects include Gotham, where she played journalist Valerie Vale, and Sin City: A Dame to Kill For, for which she stepped into the shoes of the formidable katana-wielding assassin Miho (a role previously portrayed by Devon Aoki in 2005's Sin City).
Jamie Chung fell in love with the role of Mulan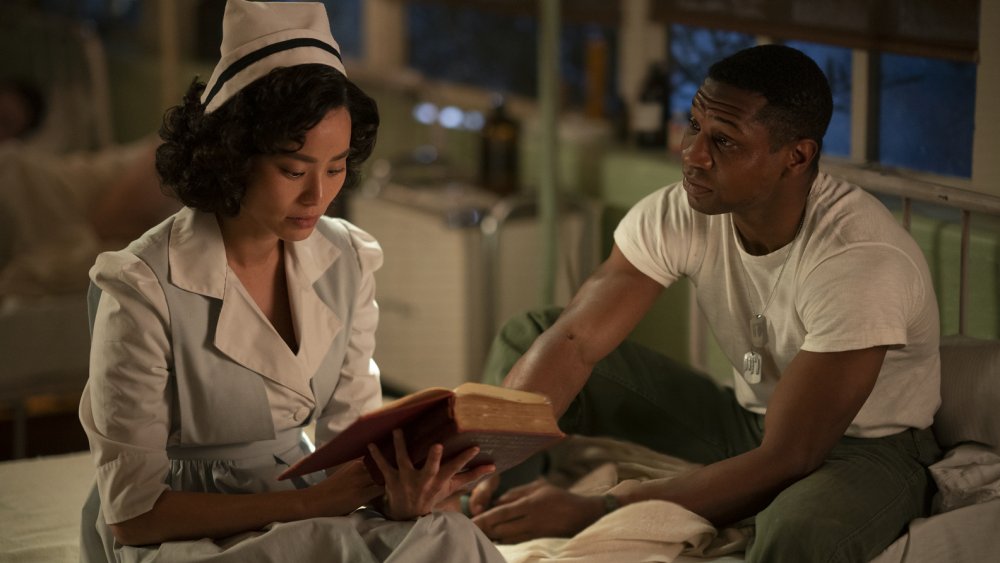 HBO
Among all those credits in Jamie Chung's filmography, a definite highlight is Mulan on Once Upon A Time. Naturally, Looper took the opportunity to ask her what she thought of the latest iteration of the beloved character. "No, I have not seen it yet," says Chung when asked if she had a chance to check out the new Mulan movie, currently streaming on Disney+. "I can't wait. It actually got released when I was on a road trip, because my husband and I drove from New York back to L.A. And so, I kid you not, I just got back into L.A. late last night, so I haven't had a chance to watch it yet, but it is so high on my list."
Looking back on Once Upon A Time, Chung recalls why that character was so special to her. "[Mulan] is an original folklore, and I fell in love with the animation, and I was able to play a different version of that character," explains Chung. "Ours was never the origin story in Once Upon a Time, this was long after how she first became a warrior, and now she's in this fantasy world. So it was very, very different, and it was so fun to play her, but I can't wait to see the live action version of Mulan, the origin story. I'm very excited. I just literally have not had time to see it yet."
While playing Mulan on Once Upon a Time, Chung was portraying a character of Chinese descent, an Asian heritage that's different from her own. The 37-year-old actress is Korean American, but she's no stranger to tapping into other Asian cultures when the script calls for it. She played Young Grandma, a Chinese character, on Nora from Queens, while Miho, the aforementioned deadly assassin from Sin City: A Dame to Kill For, is Japanese. When asked about any challenges she faced while playing a character of a different Asian culture, Chung reveals that she was ultimately worried about whether or not viewers would accept it. "I mean, I think it's not so much of a challenge. I think it's more of a question of, will people accept it? And I am very sensitive to that," says the actress. "But growing up in San Francisco, I went to a school of like 98 percent Asian kids, and it was very multicultural in a sense that there was Taiwanese, there was Chinese, there was Hong Kong, Taiwan, so I'm comfortable and familiar with those cultures."
In the end, Chung feels she played all those roles with respect. "Yes — I'll never truly understand what it's like because I'm Korean American, but I am familiar with those other Asian cultures," she says. "And yeah, and I do appreciate the authenticity of certain characters. So, I guess it begs the question of, was it appropriate for me to play those characters? I can't answer that, but I will say that it was an honor to play those characters and it's something that I respect, because I respect all the different Asian cultures."