The Real Reason Millie Bobby Brown Almost Quit Acting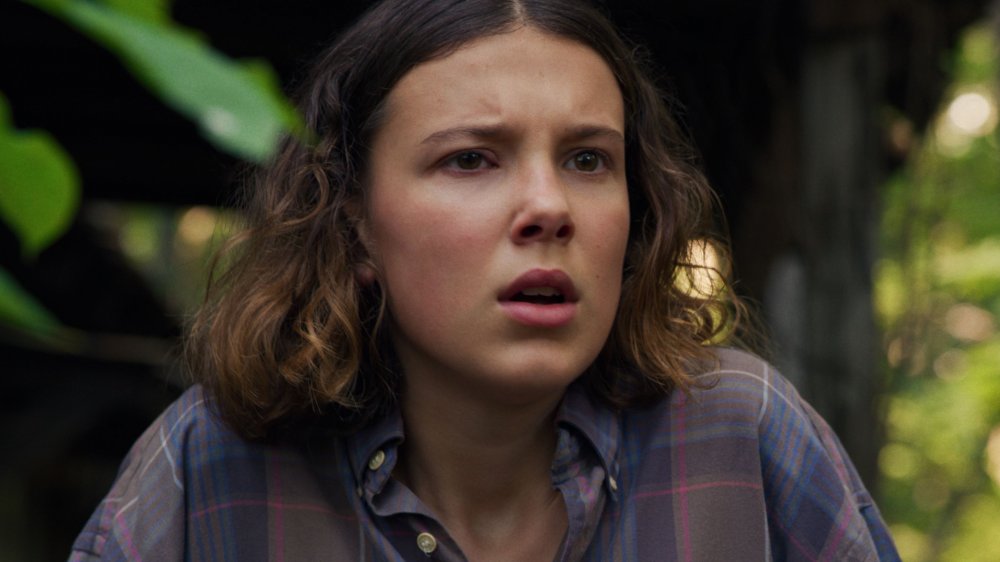 Netflix
With several high-profile roles now under her belt thanks to Netflix's smash-hit supernatural series Stranger Things and the recently released Enola Holmes, it's hard to imagine teenage starlet Millie Bobby Brown doing anything else but acting. Still, the road to success is a perilous one, and even today's brightest stars hit a few potholes along the way. In a recent appearance on The Tonight Show Starring Jimmy Falon, the always charming Brown revealed that she apparently hit one so deep it almost derailed her acting career before it even began.
"I think I was just very disheartened by the rejection, which is something I tell everyone," Brown said. "This industry is just full of rejection 24-7. You get 'No's, a lot of 'No's, before you get a 'Yes.' And I was auditioning for commercials, for anything really. I then auditioned for Game of Thrones and I got a 'No' for that. Then, that's when I was like, 'This is really difficult,' and I guess I really wanted that role."
Every young actor has to learn to deal with rejection, but it's hard to blame Brown for losing heart over a missed opportunity to appear on what was at one time the hottest show on television. Thankfully for all our sakes, she persevered. After Thrones gave her the old "thanks, but no thanks," she auditioned for a Netflix project entitled Montauk. The casting directors on that nascent streaming series must have seen something that the Game of Thrones folks missed, because they hired her on the spot to play a starring role, and that little project entitled Montauk? It went on to become the pop-culture sensation Stranger Things.
Millie Bobby Brown wanted to be the Lady of Bear Island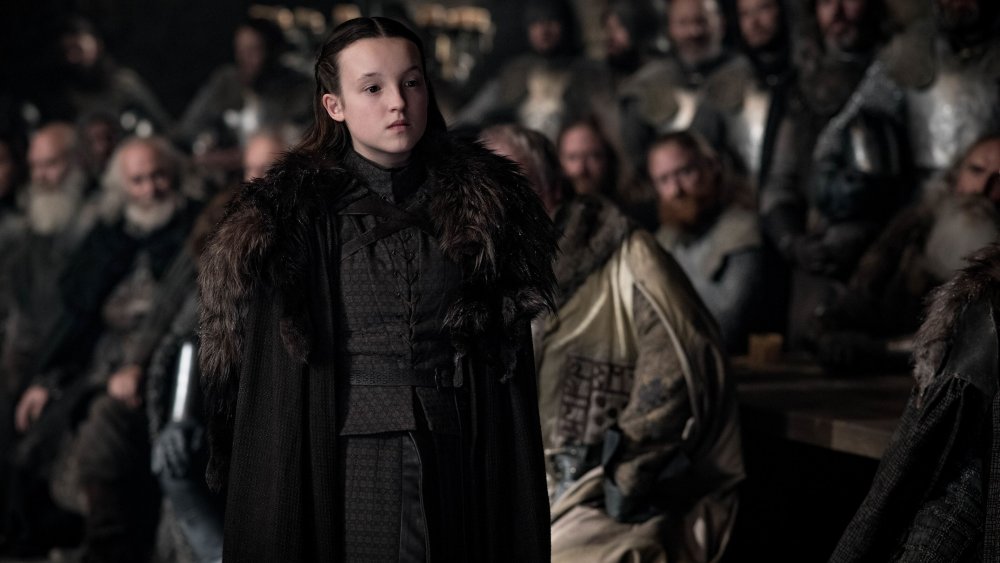 HBO
It would be hard to argue that things didn't work out well for Millie Bobby Brown, whose ongoing stint as the telekinetic Eleven on Stranger Things has opened the door to countless exciting roles — both in film and on TV. It's still fun to imagine a world where Brown actually made her way over to Westeros, however, and in that world she would have apparently played the part of Lyanna Mormont, the fierce young lady who takes charge of Bear Island after her mother is killed prosecuting King Robb Stark's (Richard Madden) war in the south.
Brown has previously confirmed that the part she auditioned for was Lyanna Mormont. The part ultimately went to Bella Ramsey, who delivers a stirring performance as the stentorian pre-teen battle commander. Ramsey made Lyanna a fan favorite from her very first scene on screen, wherein she dresses down a reticent Davos Seaworth (Liam Cunningham) who comes to Bear Island hat-in-hand, looking to gain her military support. Alas, the young Mormont is one of the many casualties of "The Long Night," but at least she goes down swinging. We can almost imagine Brown holding that obsidian dagger at the end, dealing one final blow as she's crushed in the palm of a zombie giant. 
Stranger Things has already been renewed for a fourth season on Netflix, but is unlikely to debut before summer 2021. If you can't wait that long for some fresh Millie Bobby Brown material, check out Harry Bradbeer's Enola Holmes, which just dropped on September 23.