Why You Can't Wear Costumes At Disney World's Galaxy's Edge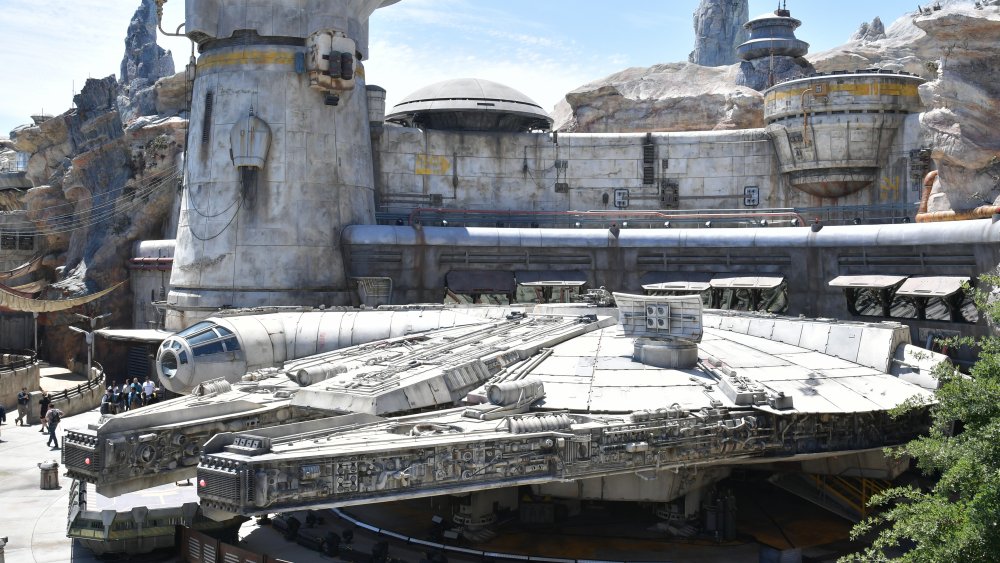 Amy Sussman/Getty Images
When you finally get to visit Walt Disney World's Galaxy's Edge, and to live your dream in a galaxy far, far away, it makes sense that you'd want to fully immerse yourself in the wonderful world of Star Wars. If you're looking for an even deeper experience, Disney World will, in the future, let guests stay in the Star Wars: Galactic Starcruiser: For now, the hotel is still on schedule for a 2021 opening. However, there's one thing you need to know. As much as you might want to breeze into the park dressed in the exact costume of Finn (John Boyega), or perhaps some stylish Darth Maul (Ray Park) makeup, such dedicated cosplaying won't be allowed. 
Why? Because Disney, as Insider points out, has rules surrounding costumes in the parks. Characters are always walking around greeting guests, and Disney World doesn't want any visitors (or cast members) getting confused about who is who, or for costumed guests to get swarmed for pictures. In that light, honestly, it is a reasonable request. Thus, according to Disney guidelines, anyone over 14 is barred from wearing a costume, except during key events (I.E., Halloween celebrations). 
That said, if you really want to live your Star Wars fantasy to the fullest, there is a workaround that doesn't break the rules.
The rules of dressing up as characters in Disney World's Galaxy's Edge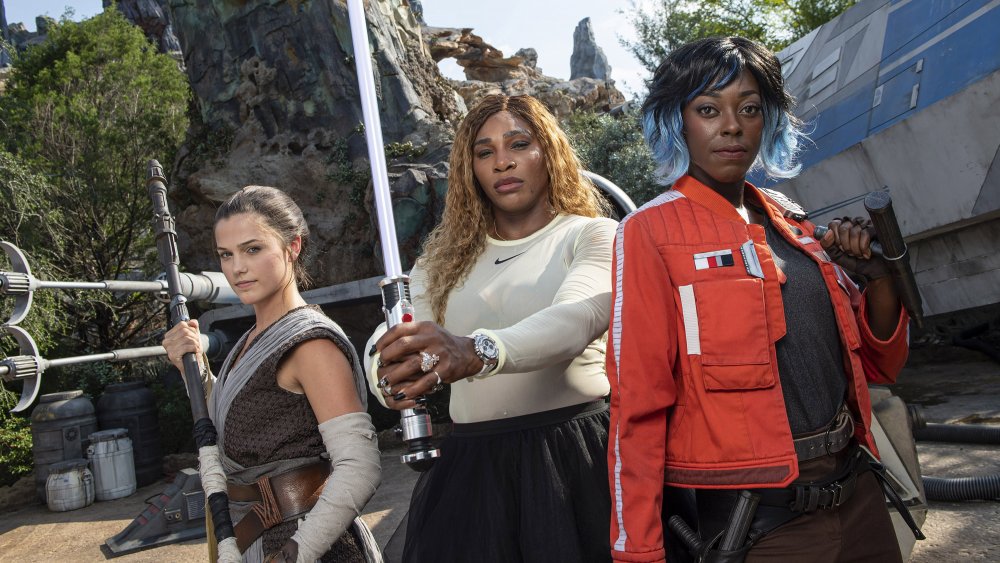 Handout/Getty Images
Despite the strict rules, there are definitely ways to go to Disney World dressed as your favorite character — you just have to be more subtle about it. 
This is called Disney Bounding, according to the Huffington Post. Bounding is when you dress up in normal items of clothing, things from your closet that you wear everyday, put together to resemble your favorite character. Many fans love doing this, and it really forces you to be creative with your outfit. It's also a great way to connect with other Disney fans by sharing your bounding outfits and ideas. Disney, in fact, encourages the activity.
Predictably, Disney has some key rules you need to follow if you want to dress up in Galaxy's Edge. For example, you can go the traditional route with bounding well-known characters, or you can create a Batuuan-inspired outfit to fit in with the residents of Batuu. This means wearing "muted tones, vests, layers," and similar items. As for what you can't wear? The list of not permitted items includes robes, military-type clothing, full character looks, and other expected items like blasters — though lightsabers, for the record, are allowed — or "hard items such as body armor," as stated on the official Disney Parks blog. 
All the characters in the park interact with guests as if they are a part of the story, no matter what they're wearing. If you're lucky, Vi Moradi might even invite you to join the resistance, and help fight the First Order.