Disney World Has Great News For Star Wars Fans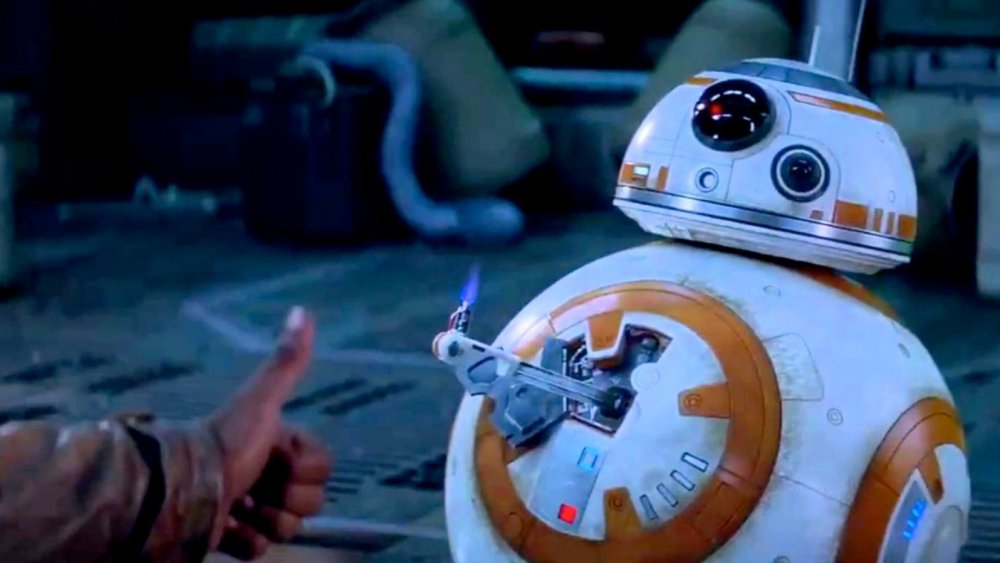 Disney/Lucasfilm
The good news just keeps for guests of Walt Disney World's Star Wars: Galaxy's Edge theme park. Disney has doubled down on its commitment to opening a new hotel at their Orlando location, all based on a galaxy far, far over yonder.
The hotel, known as "Star Wars Galactic Starcruiser," was first announced during the D23 Expo in 2017. In 2019, details began to gel, and the location was officially christened "Halcyon," a multi-day guest experience featuring actors playing specific roles on the ship and immersive, livable storylines for the guests — think Westworld, but PG-rated and the hosts probably go home to their shared apartment after work. The park's planned launch window was tentatively scheduled for the year 2021.
Then along came 2020, and the need for guest accommodations suddenly dried up like so much bantha poodoo in the Tatooine suns. Officials at Disney remained mum through the summer as to the Halcyon's fate in light of the COVID-19 pandemic and the unprecedented hit that it landed on the amusement park industry. It was a dark time for the Rebellion.
But now, just like CGI Carrie Fisher and her weird jelly eyes promised at the end of Rogue One, there is hope, as Disney CFO Christine McCarthy has clarified that the House of Mouse is fully committed to opening the Halcyon next year. Yes, by this time next year, fans will be able to fully immerse themselves in a universe where planets can explode without warning and where children are given laser swords and the ability to choke people to death with their brains. Or, as anyone currently living through 2020 might call it, "escapism."
The Galaxy's Edge of Tomorrow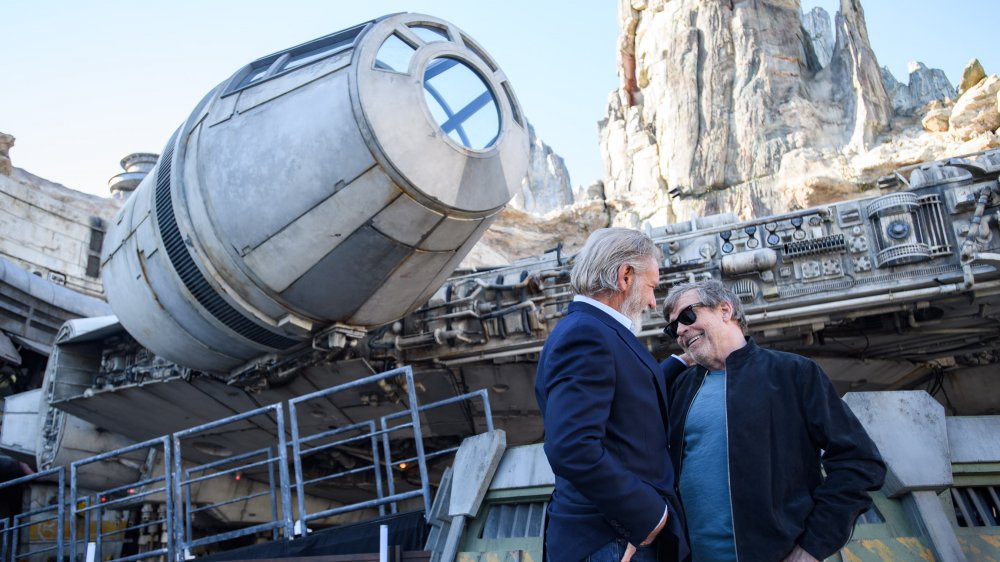 Handout/Getty Images
The push towards opening the Star Wars Galactic Starcruiser attraction was announced by McCarthy at a Bank of America Virtual Media, Communications & Entertainment Conference on September 10. Asked whether Disney's plans for the next three years had shifted in light of current events, the CFO described a concerted, company-wide focus on investment spending, stating, "The ones that we're really focused on are things like the Star Wars hotel that we've discussed publicly that will be in Walt Disney World. That's a priority."
The attraction's fate was a matter of concern for fans, considering that the amusement park industry has been hit so hard over the course of 2020. According to the Orlando Sentinel, theme parks saw losses of roughly $2 billion in the last financial quarter alone, with Universal Studios Florida going so far as to delay construction of its planned third park, "Epic Universe," until the economy stabilizes.
Per Disney World's descriptions, the Galactic Starcruiser — part of their new tentpole "Star Wars: Galaxy's Edge" theme park experience at the Disney Hollywood Studios park — will be a "two-night, all-immersive adventure," featuring individual guest cabins with windows into space, operational navigation and defense systems, a lightsaber training area, a lounge, and even an engineering section. The people at Disney seem cautiously optimistic about getting the experience up and running, with McCarthy informing investors that they are "not going to be opening up things if we don't have sufficient demand. But by the end of this fiscal year, we expect to have a little over 50% of our hotels [and] resorts opened.