The Underrated Julia Garner Horror Movie You've Never Heard Of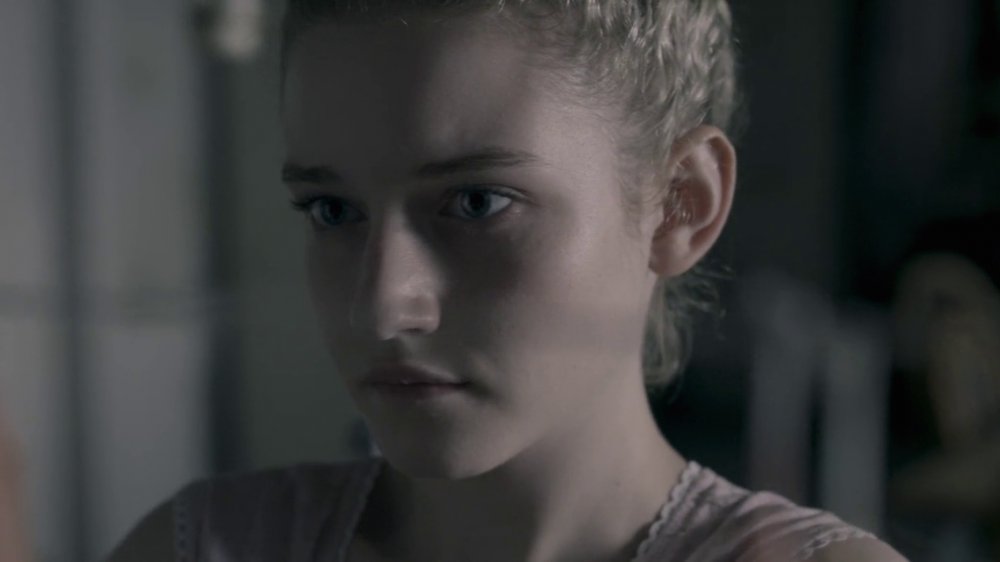 Entertainment One
Julia Garner won back-to-back Best Supporting Actress Emmys for her role as the tough and ambitious Ruth Langmore on Netflix's Ozark, but before she was stealing scenes right out from under Jason Bateman, Garner starred in one of the most underrated horror movies in recent memory. We Are What We Are, the 2013 remake of the Mexican horror film of the same name, is a moody masterpiece that flew under the radar due to it's icky subject matter: cannibalism. Did you just shudder? Because that's the appropriate reaction.
After all, cannibal movies often conjure up body horror nightmares that speak to our darkest fears about humanity. From the slasher gore found in The Hills Have Eyes to the gag-inducing fearlessness of Raw, the horror subgenre that is the cannibal movie can be hard for even the most seasoned scary movie fan to stomach. Still, even if cannibal films are on your movies to avoid at all costs list, We Are What We Are is well worth watching, especially if you're a Garner fan.
In the film, Garner stars as Rose Parker, the youngest daughter in a family of religious fanatics who observe cannibalism as a sacred ritual. Rose lives in a small town tucked away in the hills of upstate New York with her father Frank (Bill Sage), her mother Emma (Kassie Wesley DePaiva), her little brother Rory (Jack Gore), and her older sister Iris (Ambyr Childers). After their mother's death, the tradition of preparing the family's meals falls upon Rose and Iris, both of whom are struggling with their family's twisted belief system.
We Are What We Are's subdued horror made it a film festival darling in 2013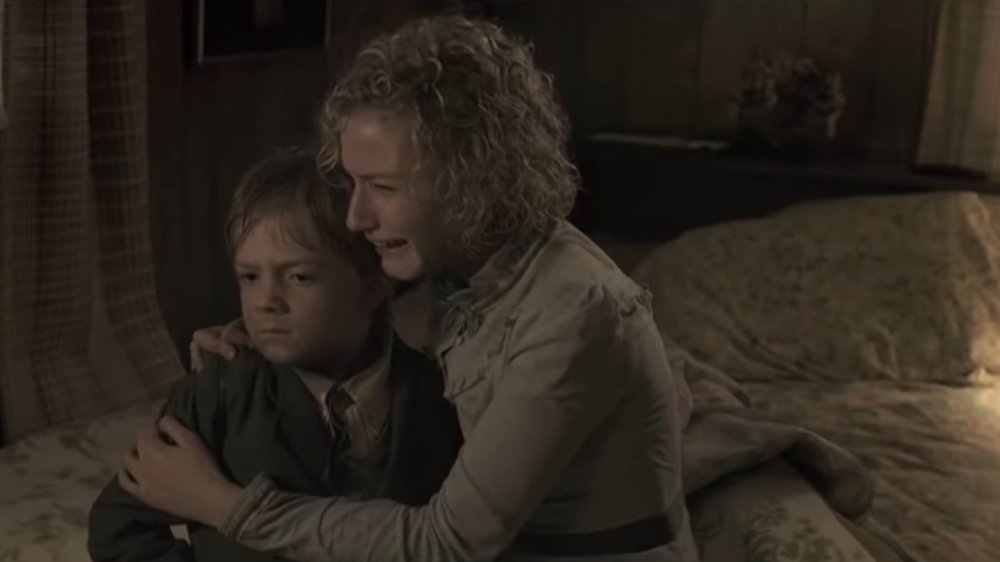 Entertainment One
As directed by Jim Mickle, We Are What We Are isn't salacious, despite its subject matter. The film is as much a meditation on the dangers of religious fanaticism as it is a story of one family's history of cannibalism. Mickle uses Gothic flourishes to create a growing sense of dread as local flooding threatens to expose the Parkers' dark secrets to the town.
Just to be clear, there are moments of shocking violence in the film. We Are What We Are isn't afraid to let the camera linger on a bowl of soup just a little bit too long, or to force viewers to watch as Rose and Iris continue their mother's most nauseating duties. As much as the movie has all the hallmarks of an indie darling, it's also unabashedly disturbing.
Rather than send critics fleeing from theaters, We Are What We Are earned rave reviews upon its release, as well as a SACD prize nomination at the Tribeca Film Festival. Additionally, the movie continued to establish Garner's star power when she nabbed a Best Actress win for her performance at the Austin Fantastic Fest.
Garner is the standout star of We Are What We Are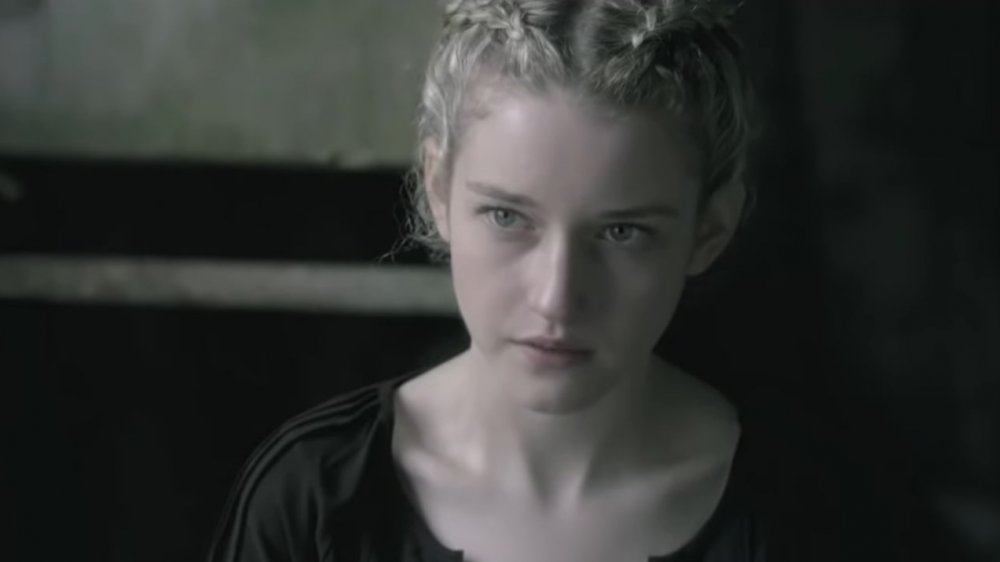 Entertainment One
The cast of We Are What We Are is terrific across the board, but Garner completely disappears into the role of Rose. As the younger sister, she's reckless in her desire to break free from her family's twisted traditions. However, she also exhibits the wildness of her upbringing in a way that leaves viewers uncertain if she can change the course.
Ozark fans know that Garner approaches her roles with a fearlessness that allows her to disappear into her characters. She applies that same fearlessness to Rose, and the results are by turns mesmerizing and terrifying. Rose is a true wild card throughout the film as she allies herself with her sister, and puts herself on a collision course with her fanatical father in the process.
We Are What We Are isn't an easy watch by any stretch of the imagination, but it's also not your typical movie about cannibals. The most upsetting part of the story is how typical the Parkers are — they aren't science experiments gone wrong or backwoods hill folk. They're just a quiet family driven by a fervent religious devotion, whose dedication to carrying out their family's odd religious rite makes them the threat no one ever sees coming.