The Real Reason COPS Is Secretly Still Filming Episodes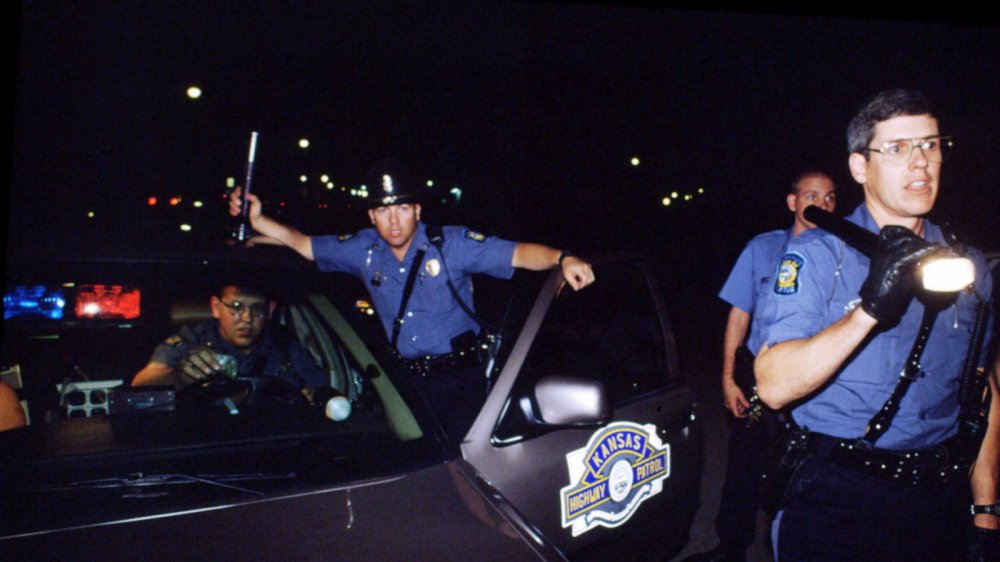 Paramount Network
COPS certainly is not the only show that has ever featured highlights from police chases, and other exciting moments from the lives of officers on the job — but it's definitely the longest-running TV show of its type.
Notice the use of present tense, there? That's because, contrary to what you may have heard on the grapevine about its plug being pulled, the show is still filming. 
Paramount Network did, indeed, decide to pause the release of COPS' 33rd season for a while, following the murder of George Floyd in May of 2020. Following Floyd's death, as you're certainly aware, there were numerous calls for social justice, and protests erupted around the country, as the public at large tried to get the United States government to hold police officers — and police departments — accountable for the numerous instances of police brutality that have become increasingly reported on. The following month, in June, Paramount Network canceled the show outright, knowing full well that a fairly large portion of the public wouldn't be particularly happy about a TV show that glorifies police officers in such a tense time, with political controversies surrounding issues like qualified immunity. However, this cancellation wasn't quite what it may have seemed. 
COPS isn't canceled everywhere, actually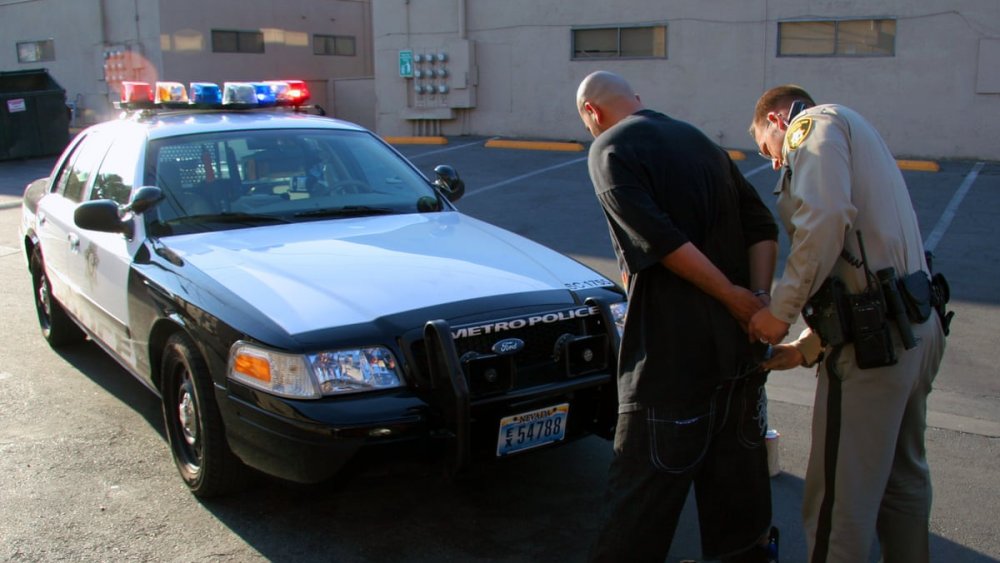 Paramount Network
As it turns out, COPS was only canceled here in the United States. As you can imagine, some people in Spokane, Washington, were undoubtedly confused when the production rolled up in their city to record the police officers on patrol. The COPS production has featured the Spokane Sheriff's Department several times over the years and, as it seems, they weren't ready to stop anytime soon. Evidently, filming just started in the month of September, and will continue into early November. "We have a longstanding relationship with COPS and Langley productions," says the Spokane County Sheriff's Office's official press release, "and we are pleased they have decided to return, highlighting the outstanding work our Deputies provide to all of you." 
Sure, they might be pleased, but it's likely that many others won't be, once they discover that show is still in production. Granted, we don't expect the series to air in the United States anytime in the near future, if at all. According to The Hollywood Reporter, a spokesperson for Langly Productions claims that they still need to film new episodes of the show to satisfy commitments they made abroad. So, the episodes will be available out of the country.
Of course, it's nearly inevitable that the show will, eventually, be leaked into United States markets. Everyone knows how to use YouTube. As for how that goes, when it happens ... stay tuned.