Jason Bateman's Most Intense Movie You Can Watch On Netflix Right Now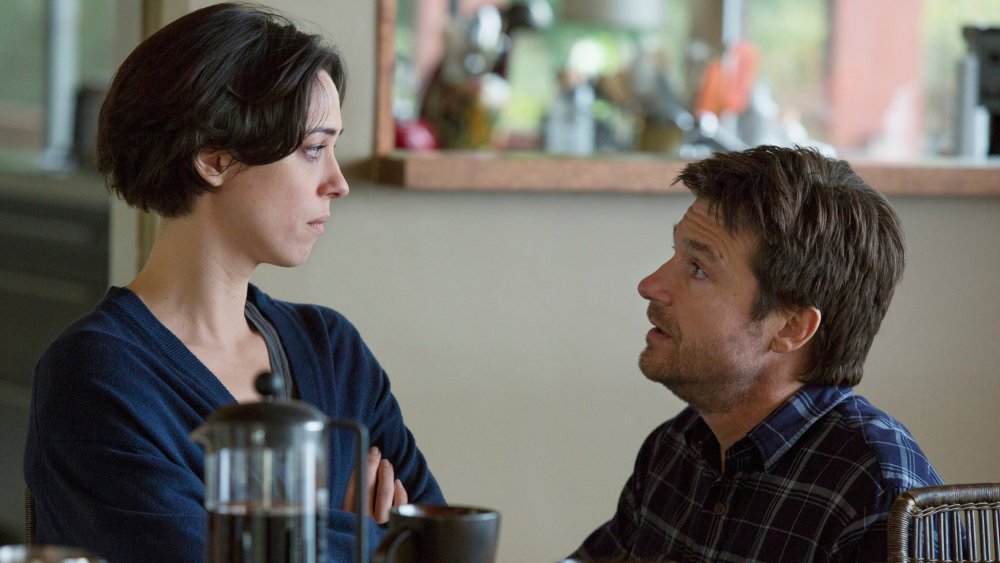 STX Entertainment
For fans of Jason Bateman's work in comedies like Arrested Development or Horrible Bosses, seeing the funnyman take on a gritty dramatic role opposite Laura Linney on Ozark may have been a shock. However, while the actor's career has been mostly defined by his comedic work, he's been no stranger to more serious roles. Case in point: the 2015 thriller The Gift, which sees Bateman using his considerable skills to bring life to a complex and troubled character.
The Gift — which is currently available for streaming on Netflix — didn't reach the status of blockbuster when it was first released, but it was a big success in its own right. The film was made on a tight $5 million budget and managed to bring in nearly $44 million at the U.S. box office alone. It was also a hit with critics, who roundly praised the film's effectively chilling plotting and the performances of Bateman, Rebecca Hall, and Joel Edgerton, who also wrote and directed the movie. 
If you're a fan of Bateman as a dramatic actor, but missed this gem when it first released, there's no time like the present to rectify that. Here's what else you need to know before accepting The Gift.
What is The Gift about?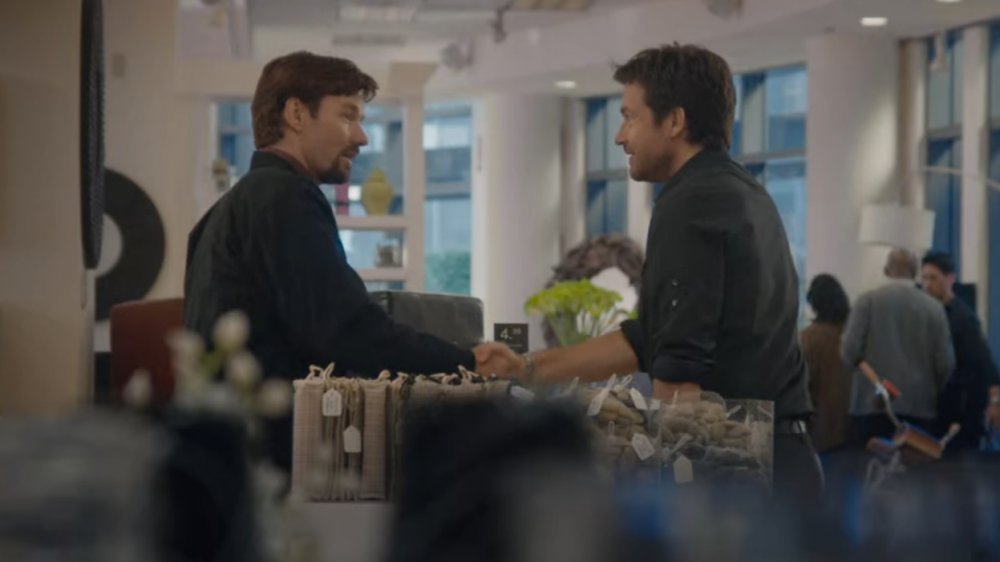 STX Entertainment
Have you ever run into someone you don't remember who recognizes you from high school? What about someone who you wish you could forget? When Simon (Bateman) and Robyn (Hall) relocate to Los Angeles, they quickly cross paths with Gordo (Edgerton), a former classmate of Simon's. Although Simon doesn't show much interest in reconnecting, Gordo starts to make overtures to get closer to the couple. Most notably, he shows up at their house unexpectedly to leave expensive gifts.
Gordo's actions begin to unnerve Simon, who believes him to still be the awkward and unpleasant kid he remembers from high school. In contrast, Robyn, who professes to being unpopular in her younger years, feels empathy for him. Eventually, Simon gets fed up with being the object of Gordo's attention, and requests for his family to be left alone. But Gordo isn't merely trying to reach out to rekindle things with an old acquaintance. As his attempts to get close to the couple intensify, secrets Simon neglected to mention about his history with Gordo come to light, and misdeeds from his past start to have consequences in the present.
The Gift draws inspiration from classic thrillers, but adds its own touch to the genre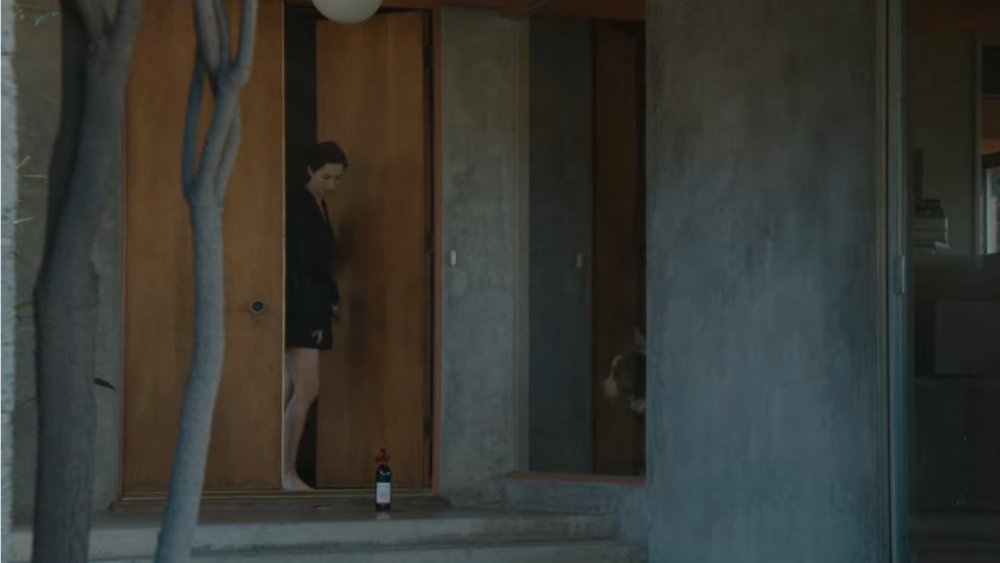 STX Entertainment
If the setup for The Gift sounds familiar, that's because Edgerton drew inspiration from a very specific strain of thriller. During an interview with PopSugar, the writer and director spoke about the films that he turned to while making The Gift. "The one that really rattled my cage was Michael Haneke's film Caché," he said. "Funny Games really rattled me, in terms of a movie where you have a couple who are besieged by somebody else. I really loved Fatal Attraction, Cape Fear, even Pacific Heights."
Like many other thrillers, The Gift is a portrait of a marriage during a time of great strain. However, instead of infidelity or intrapersonal problems, the issue in question is being caused by a malevolent character outside of the marriage. And while The Gift was certainly influenced by its predecessors, it takes the genre in a different direction in its second and third acts.
As Edgerton explained, he wanted to utilize a familiar setup, but then inject the thriller with something unique: "When I came to write this movie, I wanted to use... the first-act ramp of movies like Fatal Attraction and Cape Fear, but then do something very different in the middle of the movie that allowed us to feel like it was loaded up with more mystery than daggers on the stairs and blood spilled on the carpet."
The Gift marked a celebrated directorial debut for actor Joel Edgerton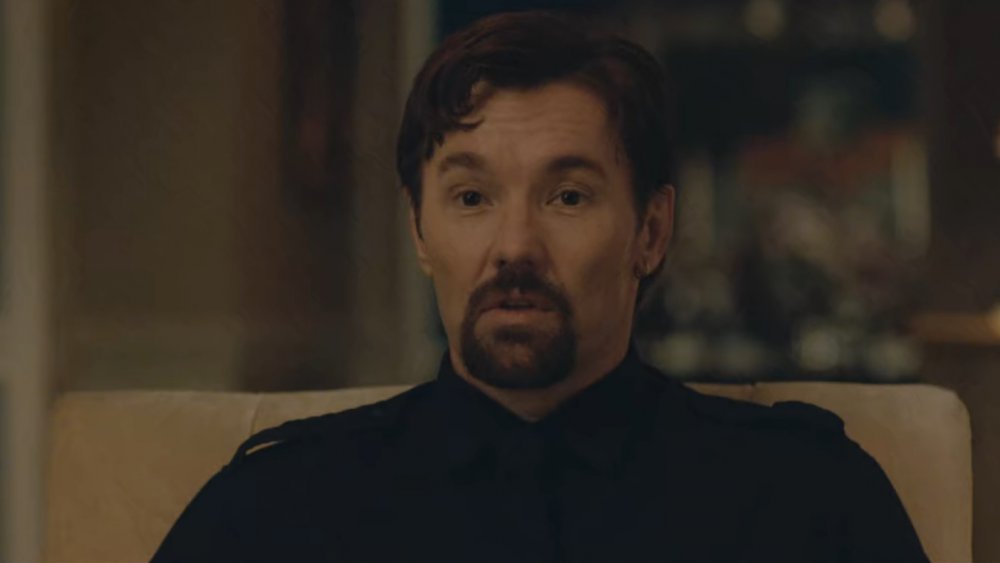 STX Entertainment
You may recognize Edgerton as Owen Lars from the Star Wars prequel trilogy or from his role in the divisive It Comes At Night, but the actor is also a notable screenwriter. In addition to a number of thrillers, he co-wrote Netflix's recent Shakespeare-inspired war drama The King and the radical western Jane Got a Gun. The Gift marked his directorial debut, and according to the critics, he's a natural talent.
Writing for Entertainment Weekly, Kevin P. Sullivan heaped praise on Edgerton's choices as a director: "From start to finish, The Gift is impeccably structured — everything from the sound design to the framing works toward a singular, unsettling goal. And if there has to be one takeaway, it's that Hollywood needs more from Joel Edgerton, who's making his feature directorial debut."
Jake Wilson of The Syndey Morning Herald agreed. While he didn't think Edgerton had quite reached the heights of master of the genre David Fincher (but then again, who has?), he said the new director "has a strong grasp of the mechanics of the thriller form: how to shift the mood with music and lighting, or get us worrying about what might be happening just off-screen."
What did critics think was one of Edgerton's best decisions as a director? Casting Bateman for the complicated role of Simon. J.R. Jones wrote in Chicago Reader, "Edgerton... exploits Bateman's smarty-pants persona to chilling effect; he's the rare triple threat who's more valuable behind the camera than in front of it."
The Gift is further proof that — especially when working with the right director — Jason Bateman is one funnyman who excels at drama.