The Terrifying Thriller Film You Won't Want To Miss On Netflix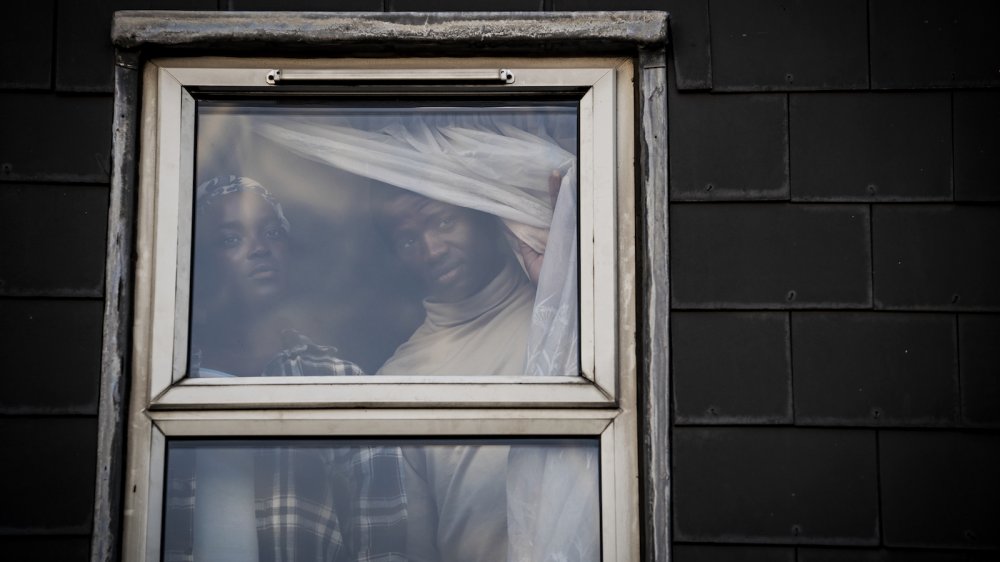 Netflix
Slasher films are yesterday's way to scare audiences. Today, it's all about good mental torture, which is why 2020 thriller His House is a film that horror fans won't want to miss. The trailer, which dropped today, features displaced asylum seekers who move into a haunted house. What could go wrong?
Written and directed by Remi Weekes, from a story by Felicity Evans and Toby Venables, His House stars Wunmi Mosaku (Lovecraft Country), Ṣọpẹ́ Dìrísù (Gangs of London), and Matt Smith (Doctor Who and The Crown). Dìrísù and Mosaku play a young couple, of the Dinka tribe, who find shelter in a small English town after escaping from South Sudan. As can be seen in the eerie trailer, the two struggle to adjust to their new life at a home that seems to come alive and haunt their days. 
Making this nightmare situation even worse — the couple are trapped due to factors other than the haunting. As Weekes explained to Entertainment Weekly, "His House is a haunted house story about two immigrants trying to make a home in a foreign country. Unlike traditional haunted house stories where the protagonist might be able to escape, our protagonists — two displaced asylum seekers — do not have the privilege to simply leave. Rather, they are stuck having to survive within their house. This is often the case in the U.K., where asylum seekers have to follow draconian rules when given accommodation. This is also often the case with trauma — you're stuck having to find ways to survive your grief, and finding ways to heal within it."
'His House' has been met with incredible reviews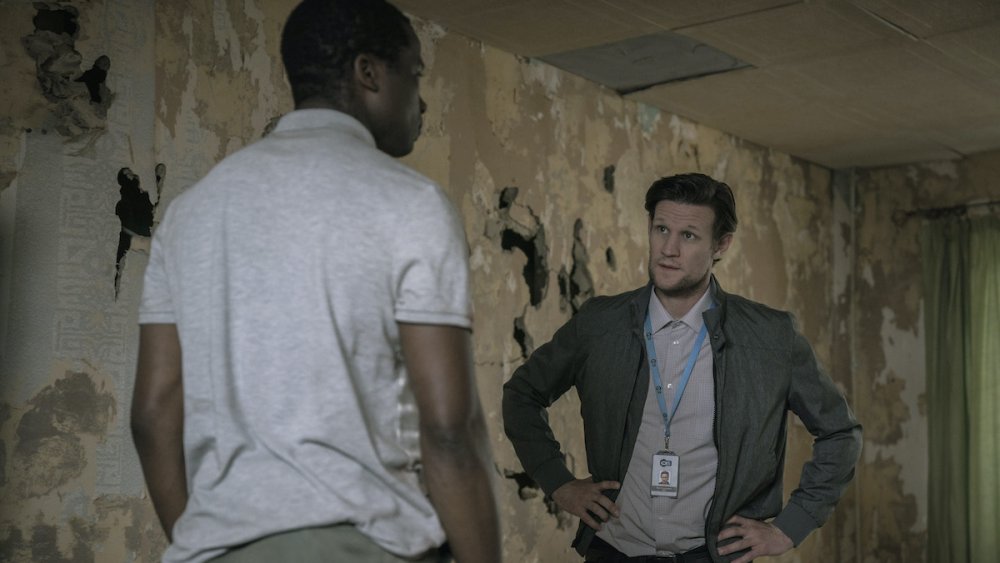 Netflix
Netflix scooped up the film earlier this year, after His House received acclaim at the Sundance Film Festival. Although the movie has yet to hit Netflix, it's already receiving high praise from Rotten Tomatoes.
Based on the trailer, it's easy to see the movie's appeal, as His House brings a haunted nightmare to life — all from a storyteller who's lived out a similar path himself. During the movie's screening at the festival, Weekes told the audience (via Syfy Wire), "I come from a very ethnically-diverse part of London. For many of us who aren't white British growing up in England, we always find ourselves torn between wanting to assimilate to fit into the primary culture and then the other side that wants to rebel and pull away from it and discover what is our place and our home." The trailer has a supernatural vibe that induces goosebumps, but the concepts here don't only come from Weekes' mind. "A lot of the ideas and myths within the film are based on the stories that are popular there."
The mind-twister is scheduled to be released on October 30 on Netflix.