Ms. Marvel Has Finally Found Its Lead Actress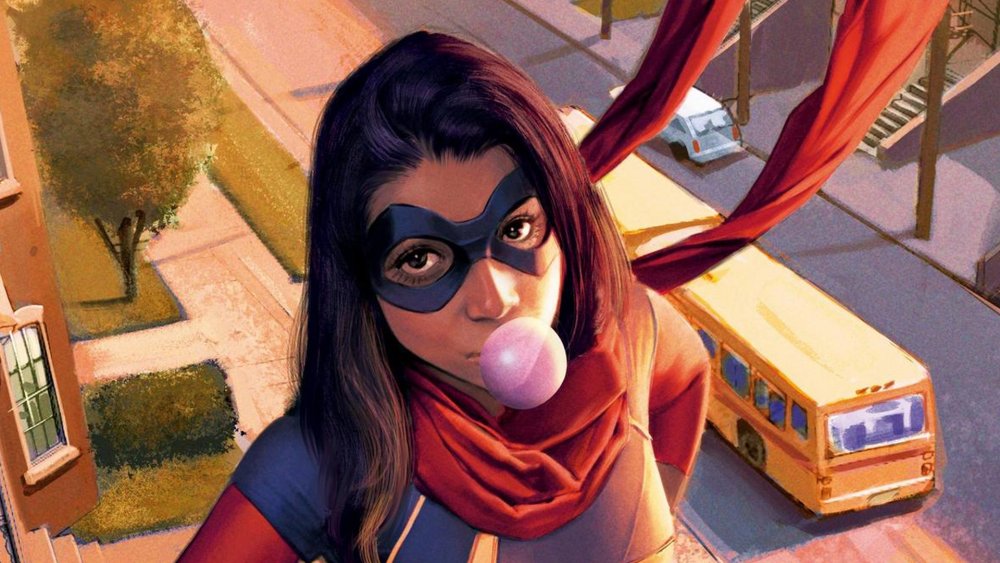 Marvel Comics
Mighty Marvel faithful, meet your new Kamala Khan.
Hollywood newcomer Iman Vellani has been cast as the titular character in the upcoming, MCU-set Disney+ miniseries Ms. Marvel, according to Deadline. Marvel Studios head honcho Kevin Feige has previously teased that the character will appear in upcoming MCU features after making her small screen debut.
Kamala has only been featured in the pages of Marvel comics for less than a decade, but she has swiftly become a fan favorite, and is particularly notable as the first Muslim-American superhero to receive her own title. Debuting in the pages of Captain Marvel in 2013, Kamala is a New Jersey teenager who discovers that she contained Inhuman genes. During the events of Marvel's "Inhumanity" storyline — in which Terrigen Mists, which cause Inhumans to manifest their powers, are released throughout the world — Kamala undergoes the process known as Terrigenesis. During Kamala's Terrigenesis experience, she had an interesting vision in which her heroes Iron Man, Captain America, and Captain Marvel counsel her. She emerges to find herself in a version of Carol Danvers' costume, with polymorphic powers — that is, the ability to shrink, grow, or stretch all, or parts, of her body. 
Kamala adopts the mantle of Ms. Marvel, and in the years since, she has teamed up with the likes of Spider-Man, Nova, and Captain Marvel herself, even becoming a member of the Avengers. It speaks to the character's popularity that Kamala is one of the main playable characters in the recent smash hit video game Marvel's Avengers, and to call the Disney+ series "hotly anticipated" would be an understatement. Vellani may not be a big name — heck, as of this writing, she doesn't even have an IMDb page — but the smart money says she soon will be.
Iman Vellani is a huge film buff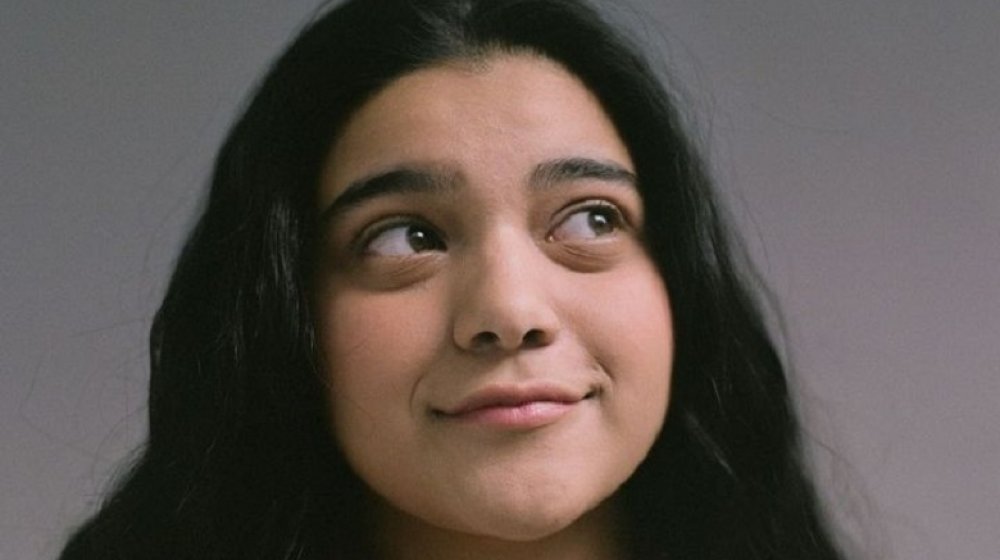 TIFF 2020
Vellani may not have any Hollywood experience, but that doesn't mean she doesn't have opinions about film and television. Being from Toronto, she was one of a handful of diverse area teenagers selected for the 2020 Toronto International Film Festival's Next Wave Committee, whose members were tasked with applying a special tag to programmed entries denoting cultural and social relevance (via CBC). 
As her favorite film in the competition, Vellani cited Hala, the acclaimed sophomore feature from writer-director Minhal Baig. "It was just beautiful the way that... the director projected her entire life story into this charming character of Hala who is this Pakistani-American-Muslim teenager with immigrant parents, actually just like myself, so I was really able to relate a lot to this film," Vellani said. "I think [it's] a really important film to see when you want to take a good look at a young member of society who's just trying to fit in to the best of both worlds."
It sounds like Vellani will have the right kind of thoughtful approach to embodying Kamala Khan, and if a dozen years of the MCU have taught us anything, it's that Marvel Studios excels at spot-on casting. The choice of Vellani to play one of Marvel's most ascendant new heroes already looks like an inspired one, and fans on social media have been quick to welcome her to the biggest film and television franchise in the world.
An Eternal took to Twitter to welcome Iman Vellani to the MCU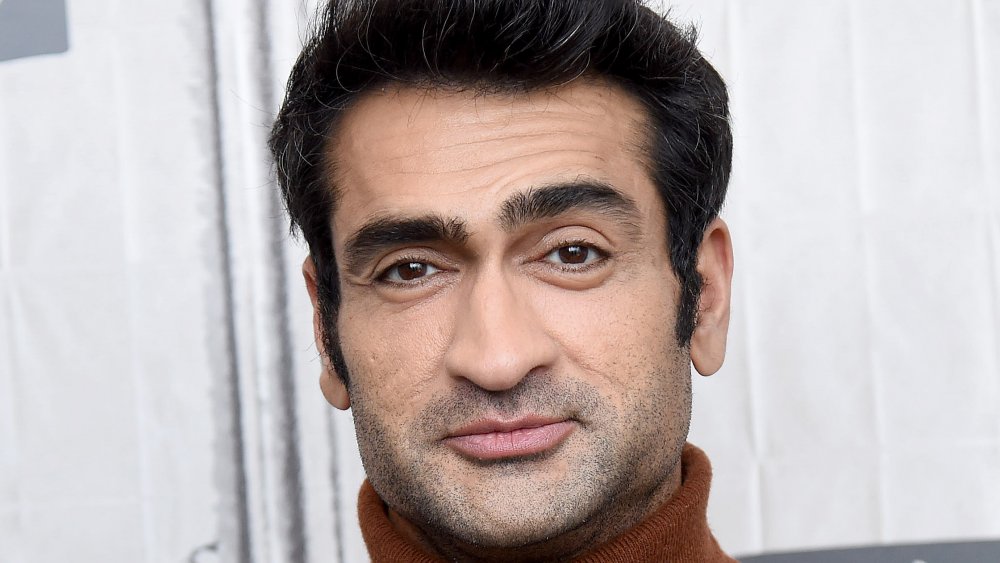 Gary Gershoff/Getty Images
Fans, in fact, aren't the only ones expressing their excitement. Pakistani-American actor and comedian Kumail Nanjiani, who will be portraying the samurai superhero Kingo in the upcoming MCU flick Eternals, was among the first to congratulate the budding star on social media. "I just saw they cast Ms. Marvel and legit got teary-eyed," Nanjiani tweeted. "Congratulations Iman Vellani! Your work is going to mean so much to so many people, myself included. I can't wait."
Marvel superfan @Feuilles_Jaunes noted the universally joyous reaction of the fandom to Vellani's casting. "Scrolled through the latest Marvel news and just like with Tatiana Maslany [who was recently cast as the lead in fellow Disney+ series She-Hulk], I've yet to see a negative reaction to the casting of Iman Vellani. Just very excited people, and very happy Muslims and I can't tell you how awesome that is to see."
Meanwhile, user @BrandonDavisBD noted a certain similarity between Vellani and her character. "Iman Vellani already is a real life Kamala Khan. She's probably a young fan. She doesn't have a lot of experience. And now she's alongside the biggest names in the world, finding her way and becoming a hero herself," he tweeted. "Perfect. Congrats to Ms. Marvel!"
Exciting stuff, indeed. Ms. Marvel will be written by Bisha K. Ali, a staff writer on the hit Hulu series Four Weddings and a Funeral. Announced directors on the series include Bad Boys for Life's Adil El Arbi and Bilall Fallah, For All Mankind's Meera Menon, and Canadian journalist and filmmaker Sharmeen Obaid-Chinoy. No release date or further casting details have been announced, but we'll be keeping our eyes peeled for more official announcements, and we'll keep you up to speed.