The Game Of Thrones Scene George R.R. Martin Really Didn't Like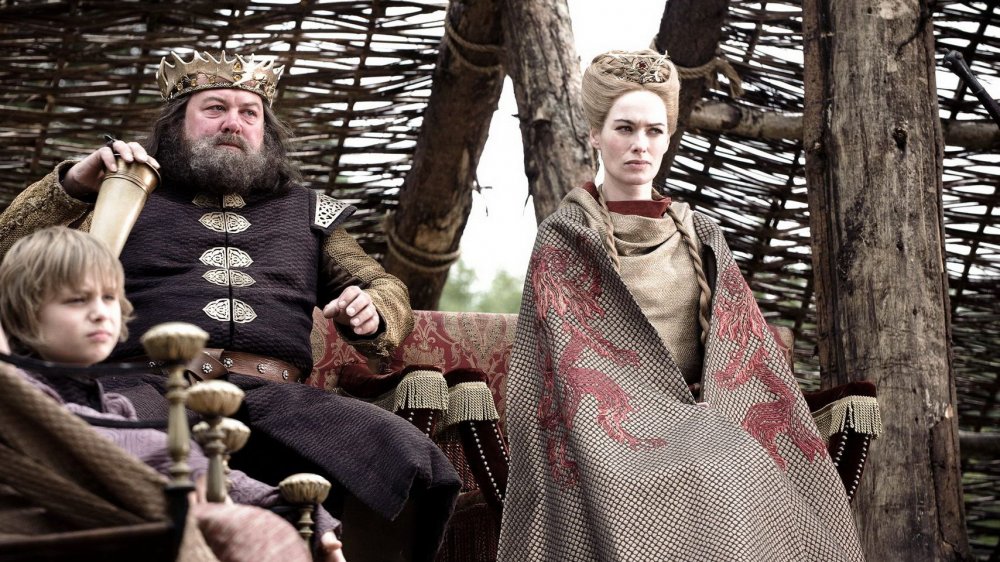 HBO
The author of Game of Thrones has a big problem with one scene from the epic HBO series.
George R.R. Martin, whose series A Song of Ice and Fire was adapted for the small screen by David Benioff and D.B. Weiss, has been heavily involved in the pop culture juggernaut since the beginning. However, according to a new oral history by James Hibberd, the author still has some misgivings about an important scene from the very first season.
In Hibberd's upcoming book Fire Cannot Kill a Dragon, which has been regularly teased in Entertainment Weekly where Hibberd is the current editor-at-large, the writer shares several previously unseen interviews with Martin. Make no mistake: By and large, Martin enjoyed the series, doling out praise for unforgettable scenes like season 3's Red Wedding and the beheading of Ned Stark (Sean Bean), which throws Westeros into chaos in season 1. That said, there's one scene that Martin is still bothered by. 
Here's the big Game of Thrones scene George R.R. Martin really didn't like.
George R.R. Martin felt like Game of Thrones got this scene all wrong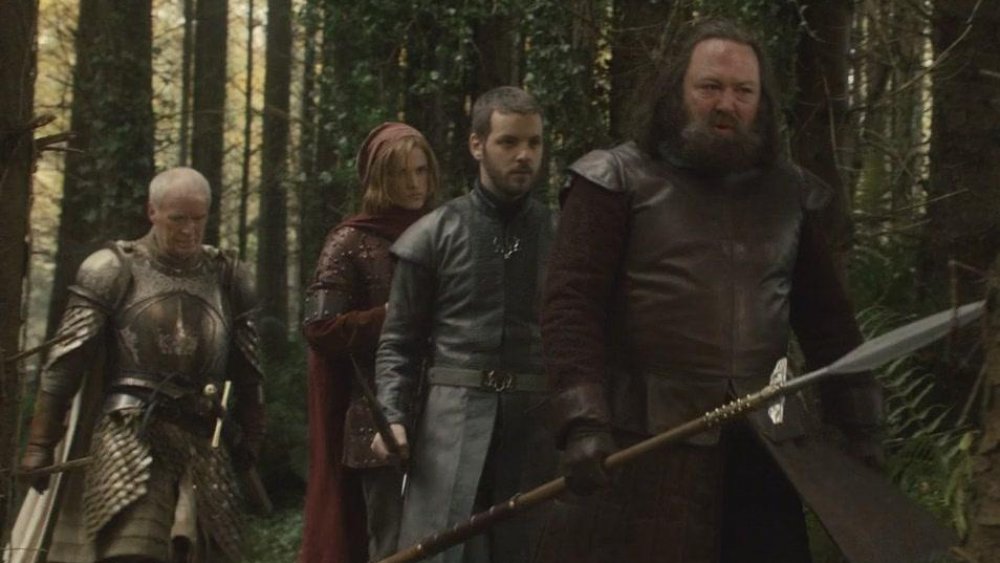 HBO
As Martin recounts, the scene in question is in the first season, which does make sense from a budgetary standpoint. Before Game of Thrones became an international sensation, it operated on a much smaller budget, which resulted in a few cut corners early on.
″Where we really fell down in terms of budget was my least favorite scene in the entire show, in all eight seasons: King Robert [Baratheon, played by Mark Addy, who dies halfway through season one] goes hunting,″ Martin tells Hibberd in the book. ″Four guys walking on foot through the woods carrying spears and Robert is giving Renly s***. In the books, Robert goes off hunting, we get word he was gored by a boar, and they bring him back and he dies. So I never did [a hunting scene]. But I knew what a royal hunting party was like. There would have been a hundred guys. There would have been pavilions. There would have been huntsmen. There would have been dogs. There would have been horns blowing — that's how a king goes hunting! He wouldn't have just been walking through the woods with three of his friends holding spears hoping to meet a boar. But at that point, we couldn't afford horses or dogs or pavilions."
Ultimately, it makes sense that Game of Thrones would skimp a little on a scene like this, but clearly, Martin, who takes his world very seriously, was unsatisfied with the result.
Game of Thrones has plenty of problematic scenes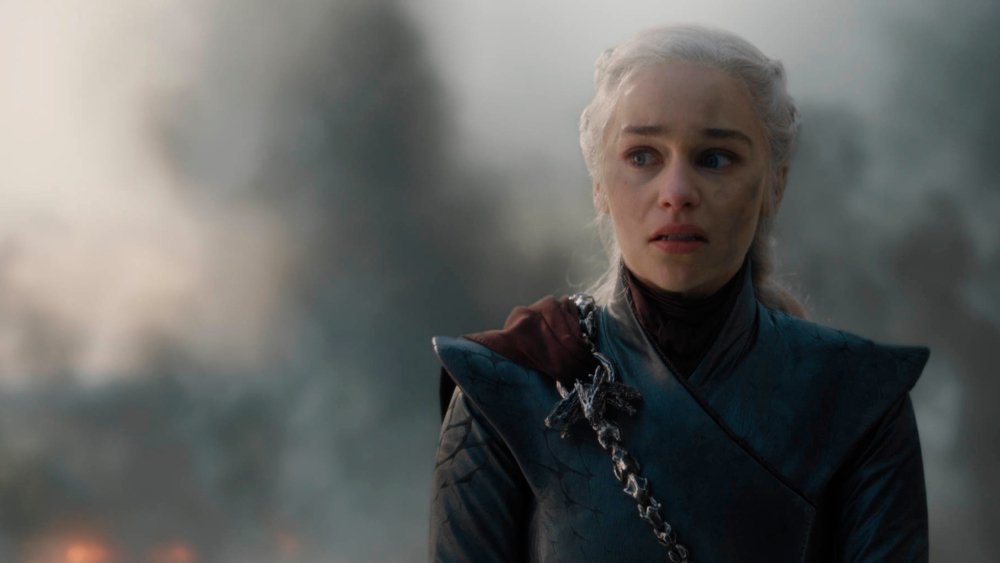 HBO
With so many controversial scenes in Game of Thrones, it feels almost baffling that Martin would pick this one as the big problem. Right off the bat, the show trafficked in what critics would ultimately dub "sexposition," using assault, nudity, and explicit scenes to pad the story — often serving no real narrative end. Though it picked up awards right and left and was critically acclaimed, even its most ardent fans had to admit that — at times – Thrones was downright riddled with issues.
As the show continued, its problematic legacy only got worse — especially in the show's final seasons, which deviated substantially from Martin's source material. By creating their own storyline, Benioff and Weiss seemed to stray from whatever Martin has planned for the long-awaited sixth book, The Winds of Winter, and unfortunately, their version of the story simply stopped making sense at a certain point. Between complaints about time and space ceasing to matter entirely, character arcs abandoned in the eleventh hour, and a deeply unsatisfying ending, Game of Thrones is no stranger to criticism or controversy, but it's certainly surprising that Martin singled out this seemingly inconsequential scene as his most problematic.
Game of Thrones is streaming in its entirety on HBO Max now, and Hibberd's book hits shelves on Tuesday, October 6.