George R.R. Martin Says HBO's Game Of Thrones Wasn't 'Very Good' For Him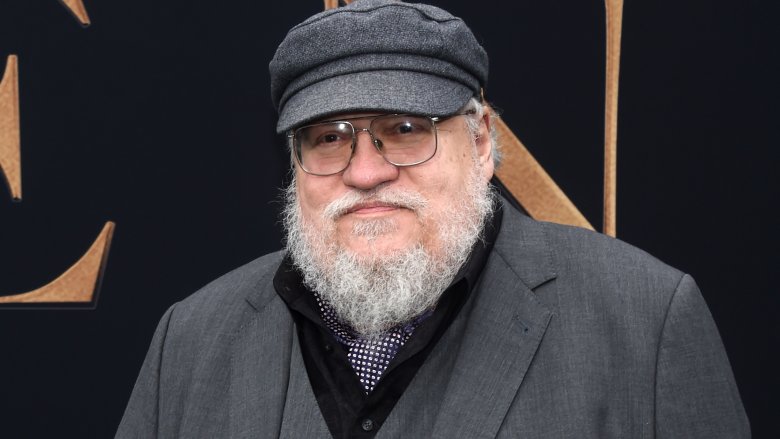 Amanda Edwards/Getty Images
Anyone left disappointed by the ending of Game of Thrones will find a commiseration companion in the series' original author, George R.R. Martin.
During a recent interview with The Observer, Martin admitted that he's relieved that the HBO television series ended and that it's "freeing" for him to not feel the pressure that came with the show's popularity, especially since he still has two books left to write, The Winds of Winter and A Dream of Spring.
Martin's next book in his acclaimed A Song of Ice and Fire series, The Winds of Winter, is one of publishing's longest-running jokes at this point, with some fans theorizing that it just might never come out at all. However, now that Martin no longer has to deal with the television series, it may arrive sooner than anyone thinks.
He also said the ending of the series won't be affected by the show's ending, in terms of the plot and the controversy surrounding it. When Thrones wrapped up its eight-season run in May of 2019, fans were dismayed, confused, and downright angry over its ending – which saw Daenerys Targaryen's (Emilia Clarke) murder at the hands of her nephew and lover, Jon Snow (Kit Harington)... which paved the way for Bran Stark (Isaac Hempstead-Wright), the series' resident omniscient weirdo, to rule the Seven Kingdoms. Some particularly disgruntled fans even tried to petition HBO to rewrite the final season with "competent writers" other than showrunners David Benioff and D.B. Weiss, though their attempts were firmly rebuffed by the network.
Getting candid about his relationship with HBO's Game of Thrones and how it affected his creative work, Martin directly said that the show wasn't "very good" for him and noted that it stopped him from writing as much as he wanted. 
"The very thing that should have speeded me up actually slowed me down. Every day I sat down to write and even if I had a good day ... I'd feel terrible because I'd be thinking: 'My God, I have to finish the book. I've only written four pages when I should have written 40,'" Martin admitted. 
When asked if the unpopularity of the finale alters the game plan for his books, he said, "No, it doesn't. It doesn't change anything at all ... You can't please everybody, so you've got to please yourself."
Martin also addressed the rampant fan theories about how his series might end, saying some theories are actually correct, but that fans will all get to find out once he finishes writing.
The Winds of Winter still doesn't have a release date, but this new information might comfort fans who felt let down by the HBO adaptation, and Thrones diehards can hold out hope that Martin's ending will take the sting out of the show's disappointing finale.