The Upcoming Batman Podcast You'll Want To Listen To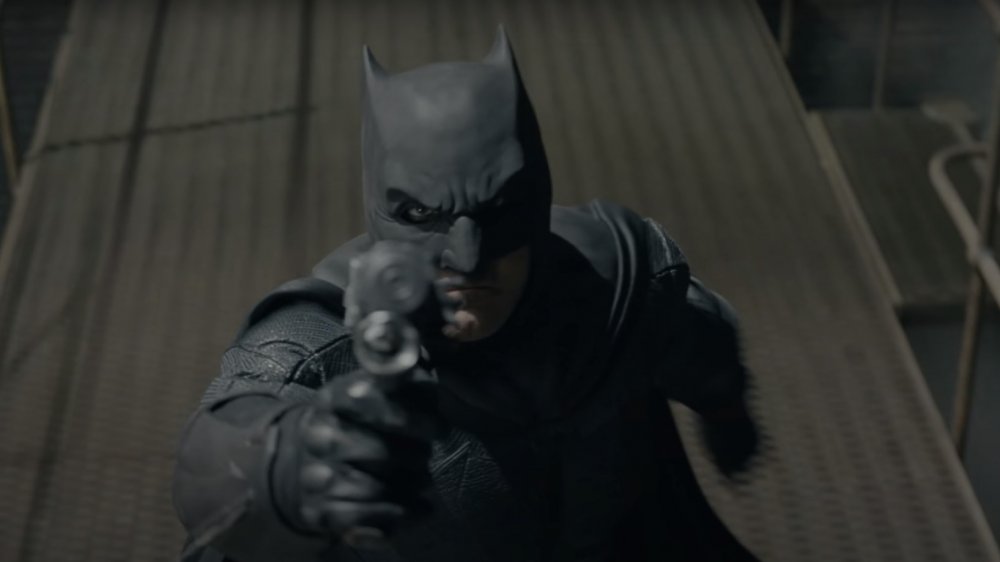 Warner Bros./DC Entertainment
Over the last 20 years, fans of Gotham's most pointy-headed vigilante have seen and heard from Batman in all sorts of ways — through the Dark Knight trilogy, Batman v Superman, Justice League, Gotham, varying levels of appearances in the Arrowverse, Titans, half a dozen DC animated universe television shows, roughly a thousand comic books, The Lego Batman Movie, and that time when Elmo interviewed Batman on HBO.
Now, Bat-fans can expect even more content centered on the Caped Crusader. Per a press release sent to Looper, a new Batman audio drama is coming down the pipe to help quench society's persistent Bat-thirst.
Entitled Batman Unburied, the forthcoming podcast hails from the mind of screenwriter David S. Goyer. If that name sounds familiar, it's for good reason: Goyer's writing credits include Christopher Nolan's Dark Knight film series, Man of Steel, and a bevy of other fan favorites ranging from Demonic Toys to that David Hasselhoff Nick Fury movie from the '90s.
As part of a 2020 deal between Warner Bros., DC Comics, and Spotify, Batman Unburied is set to drop exclusively on the music and podcast streaming platform in 2021, and will be the first in a slate of original narrative scripted podcasts from Warner Bros. and DC. Goyer's production company Phantom Four will produce Batman Unburied, with collaborator Keith Levine serving as co-executive producer. Dawn Ostroff, Spotify's Chief Content and Advertising Business Officer, described Goyer as "an exceptional talent," adding that the company "can think of no better leader to leverage the infinite possibilities of podcasting to bring the nearly 300 million Spotify users around the world a Batman saga for the ages."
Batman Unburied: An all-new Bat-pod from David Goyer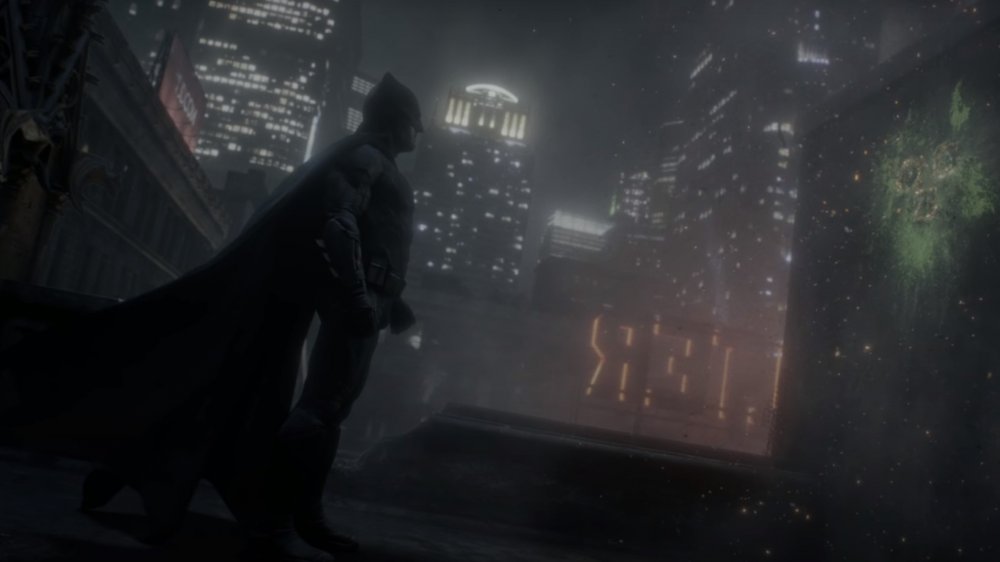 Warner Bros./DC Entertainment
For his part, Goyer seems truly excited to experiment with a new Bat-format, saying in a statement, "I've been a fan of narrative podcasts for some time and was looking for the right story — returning to Batman seems like the perfect opportunity. We'll be using the unique advantages of audio to dig into the more nightmarish members of the Dark Knight's Rogues Gallery."
Batman Unburied will represent the Caped Crusader's first foray into podcast storytelling, as well as the first push for a Batman audio adventure since GraphicAudio's series of book-on-tape adaptations, which were released between 2007 and 2014. While innumerable podcasts on the subject of the Dark Knight have been developed in an unofficial capacity over the years, this will be the first professionally developed, licensed Batman podcast featuring new and original stories.
The multi-year podcast collaboration between DC and Spotify was announced in June 2020. The pairing is seen as a direct response to a similar deal between Marvel, Pandora, and SiriusXM that was trotted out in late 2019, and which set up scripted podcast narratives featuring Wolverine, Star Lord, Black Widow, and Hawkeye.
As for which dastardly villains Bruce Wayne can expect to go head-to-head with in Batman Unburied, the companies have remained mum. Aside from a 2021 release date and title, details about Batman Unburied are currently thin, with no word on the voice cast or plot points just yet. All we know is that the story will delve into the "darker aspects of Bruce Wayne's psychology," according to the press release, which is a plus, considering how bubbly and sunshiny the character has been up to this point.