How Wireless Taps New Technology To Create A Thrilling Show - Exclusive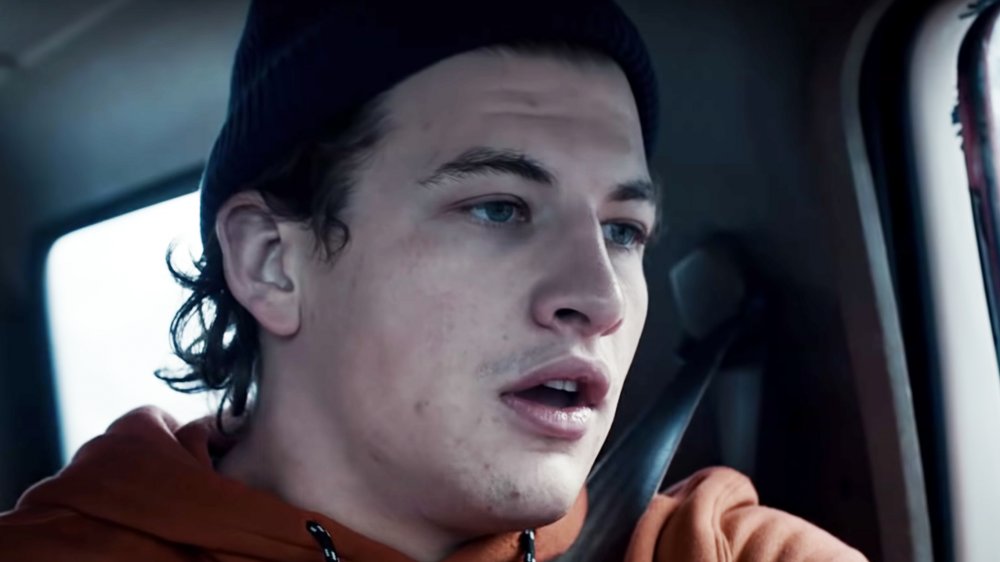 Quibi
Wireless, the new survival thriller series from streaming service Quibi, is compelling on a couple of levels. It dishes up edge-of-your-seat excitement and terror as you watch the main character, Andy Braddock, try to figure out what to do after he crashes his car in a remote area during a treacherous winter storm. Making this thrill ride even more rousing is the fact that Wireless is an immersive experience. 
Quibi delivers scripted and unscripted programs that are created to provide a visually enhanced viewing experience on your mobile phone, and of course, Wireless is no exception. Viewers can hold their phones horizontally and watch Wireless from a traditional cinematic view, or they can flip their device to a vertical position, making Andy's phone within the series become their phone. They'll see everything he sees, along with everyone he talks to and each message he sends or receives. The cherry on top is that Quibi doesn't lock watchers in to one perspective when they make the initial switch from one to the other; they can twist their phones back and forth in either direction as much or as little as they choose. 
On Wireless, Tye Sheridan (of X-Men fame) plays Andy. For him, this unique technology and Quibi's approach to streaming made signing on to the project a no-brainer. 
"I was super interested in the liquidity platform and this new way of launching content and releasing content on a mobile-only platform," he told Looper in an exclusive interview.
Sheridan understood the ubiquitous presence of the mobile phone in everyday life and appreciated the idea of viewers having a hand, so to speak, as they engaged with the Wireless. He shared, "Whether they want to watch it in a more traditional landscape perspective that we watch most of our cinema in, or want to turn [their phones] vertically to have more of a personal experience with our main characters' iPhone to see how he interfaces the digital world that we're all so familiar with, [they can do that]."
Tye Sheridan explains some of Wireless' technological challenges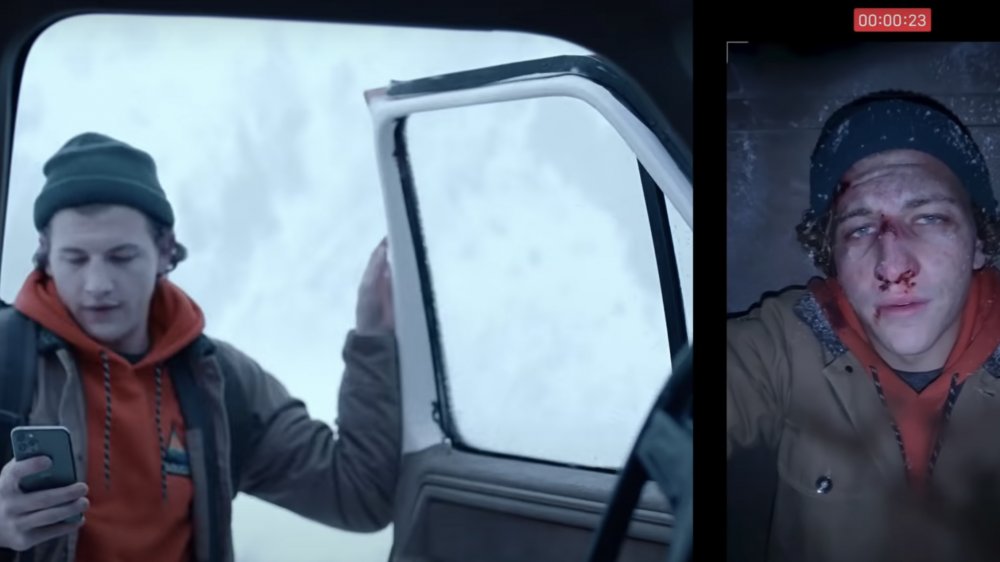 Quibi
Wireless is a classic tale of struggle. Not only is Andy facing the horrific and escalating storm swirling around him, but he's also unraveling emotionally due to a slew of personal issues. He's grieving the loss of a family member as well as a romantic relationship. His own questionable choices have caught up with him, and viewers see it all unfold.
Given that Andy is either driving or stranded in his Ford Bronco for the show's entirety, Sheridan was responsible for carrying each scene. But according to the actor, that wasn't the daunting part — filming the series in both perspectives was the biggest challenge.
"It was super challenging technologically," he said when discussing the difficult aspects of Wireless. "We had 19 days to shoot the project, and a lot of times, we weren't able to shoot the vertical perspective and the horizontal perspectives with a landscape perspective at the same time. So, it was a lot like shooting two films at once in those 19 days. Anyone who's ever made a film knows that's challenging."
Sheridan then gave much-deserved kudos to the people who made Wireless a reality: "Hats off to [director] Zach Wechter and the rest of the crew for accomplishing what we did. I'm super proud of what we went out there and made."
Wireless is available to stream on Quibi now.