Wireless Star On Why Everyone Will Relate To The Quibi Hit - Exclusive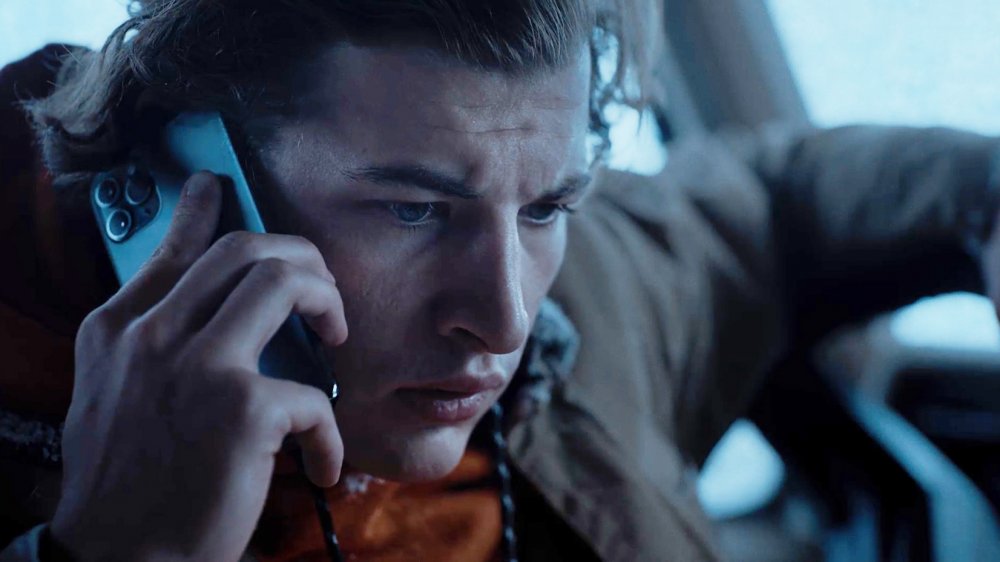 Quibi
In Quibi's new survival thriller Wireless, Tye Sheridan stars as Andy, a Colorado college student who takes an alternate route during a winter snowstorm, crashes his vehicle, and gets stranded in a remote area. The series' name is completely intentional: Andy's iPhone is his only tool for finding help.
Quibi itself is a streaming platform designed for mobile viewing, and mobile phones are especially integral to Wireless, as the audience gets the opportunity to customize their watching experience. Through the entirety of the series, one can watch the events play out from a traditional viewing perspective by holding their phone horizontally — or in "landscape mode." To see how the situation plays out from Andy's eyes, a vertical flip of one's phone is all it takes – Wireless allows you to switch views as you desire. 
As Sheridan told Looper in an exclusive interview, the innovative platform and the interactive technology are "one thousand percent" the reason he was sold on the role, as it makes Andy's situation extremely relatable.
"I think that everyone can identify with Andy," Sheridan told Looper. "Most of us have smartphones in our pockets. Most of us have Instagram. Some of us have Tinder. Most of us iMessage each other or use FaceTime." 
Sheridan, who's known for his role as Scott Summers (aka Cyclops) in the X-Men franchise, continued his explanation of why he feels like it is easy to connect with Andy: "I think he's a super relatable character because we communicate through this digital interface that he's communicating through. Your phone is largely an extension of yourself, where you have your contacts and photos. You're able to understand who someone is just by looking at their Instagram. That idea becomes super intriguing when the iPhone becomes the setting for a narrative."
Tye Sheridan discusses the ways Wireless inspires us to examine the relationship we have with our mobile phones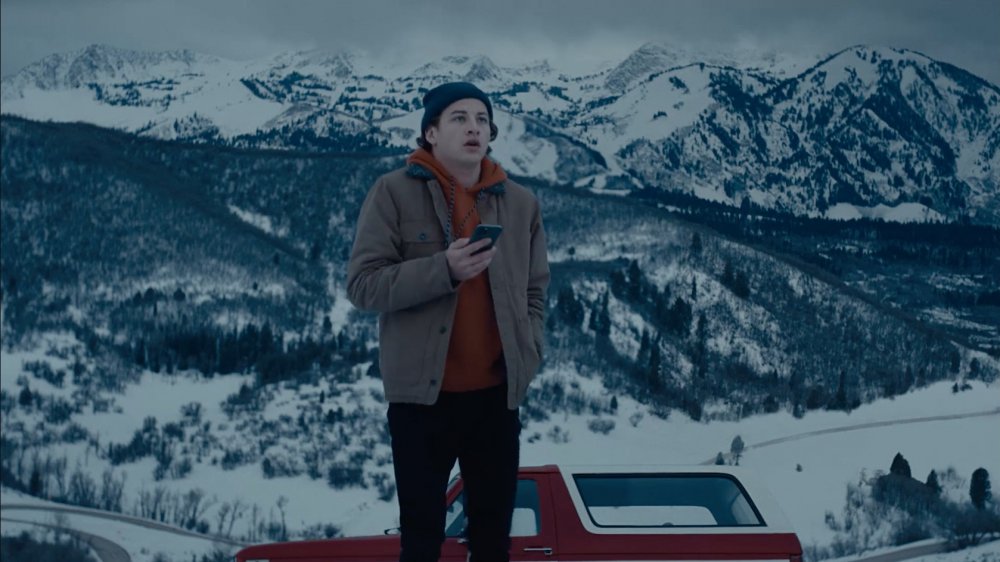 Quibi
It goes without saying that being alone in an increasingly chaotic winter storm is a harrowing prospect, and being one button-push away from another human is a benefit for Andy. Sheridan sees the man-plus-phone equation as another layer of relatability to his character because in real life, we are often flying solo with only a phone as our window to the world. Mobile technology has become a constant companion for a massive percentage of the population, and Wireless makes us think about our use of technology. For Sheridan, that self-examination is an essential component of Wireless.
"I think it should make everyone think about their relationship with their phone. I think the ultimate question that this show provokes is whether this kind of connection and this kind of relationship with one's iPhone is good or bad," Sheridan explained. "I think that this show shows both sides of that, because texting while driving is part of how Andy crashes his car, and without spoiling anything, he wouldn't have any sort of survival tool without it."
Even though Wireless is so phone-centric, Sheridan feels like creators Zach Wechter and Jack Seidman did a great job with the production, as it's inviting and intuitive for all viewers. 
"I think some generations may be more familiar [with the technology] than others, but it's amazing how intuitive it is. You hear Andy typing on his phone, and you know he's texting someone. We're so familiar with that sound. That sound is what motivates you to rotate the phone vertically and to see who's he texting," said Sheridan. "It's amazing, you just stop thinking about it after a while, and it becomes very intuitive — at least it did for me."
Wireless is available to stream on Quibi now.