How The Real Life Mr. Miyagi Inspired Hollywood's Action Heroes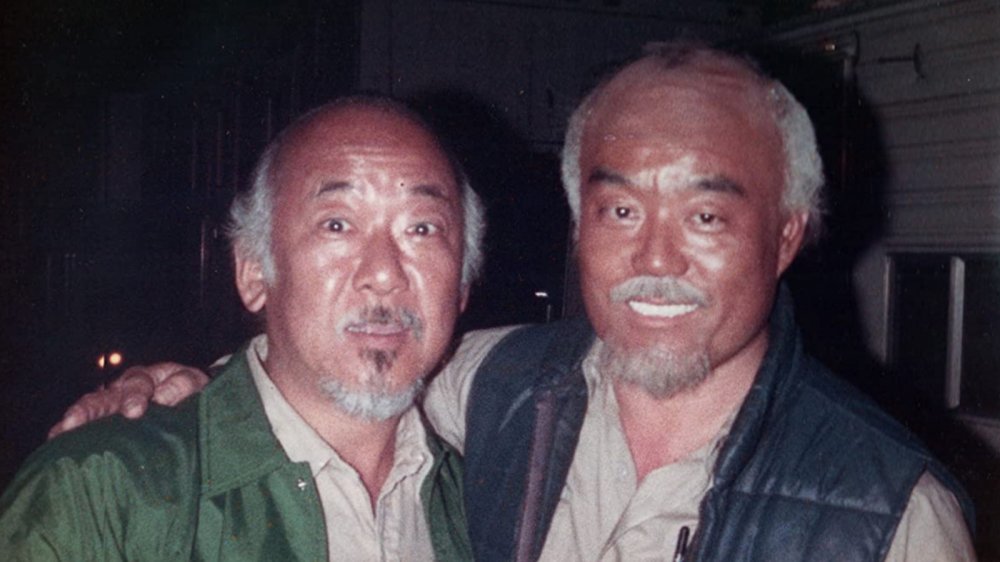 Inception Media Group
Every young person who has seen the legendary martial arts drama The Karate Kid has probably harbored some passing hope that the iconic Mr. Miyagi (Noriyuki "Pat" Morita) was a real guy. After all, what confused teen wouldn't want to tackle their high school years with a wise, old karate master in their corner? 
Sometimes, life is stranger than fiction, and it just so happens that there actually is a real-life Mr. Miyagi. His name is Fumio Demura, and he was originally considered for the role of Mr. Miyagi, though he ultimately turned the opportunity down because he felt his English skills weren't good enough. Even so, he does still appear in The Karate Kid as a stunt double in the physically demanding Halloween fight scene, where the viewers see the elderly Miyagi unexpectedly leap over a chain-link fence and beat Johnny Lawrence's (William Zabka) Cobra Kai goons into submission. 
Though he didn't go down in movie history as Mr. Miyagi, the karate and kobudo expert more than filled the character's shoes in real life. Per the Daily Beast, a documentary called The Real Miyagi explores Demura's life as a very real martial arts guru who started making waves in the 1960s California martial arts circles. Oh, and instead of high-school kids like Daniel Larusso (Ralph Macchio), he ended up influencing some of the most famous Hollywood action heroes of all time. 
Fumio Demura's work influenced many action heroes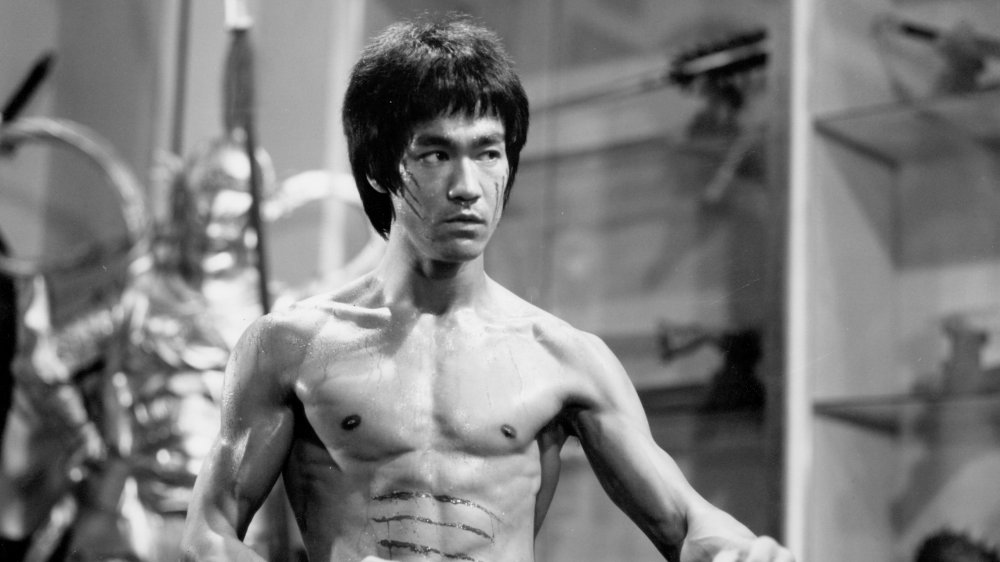 Michael Ochs Archives/Getty Images
When Fumio Demura started appearing on the cover of the Black Belt Magazine, he was already an established competitor and a renowned martial arts teacher in California. Soon, some of the most badass actors to have ever lived sought his tutelage to improve their skills — including Enter the Dragon star Bruce Lee. Lee was "obsessed" with nunchaku, a weapon Demura was proficient with. Lee's The Way of The Dragon opponent Chuck Norris also drew inspiration from Demura. According to the Daily Beast, Norris — a legendary karate champion in his own right — has even stated that he has Demura to thank for his own success as a fighter.
Demura's literary output was popular reading material for up-and-coming action heroes at the time. Young Dolph Lungren saved his money to buy Demura-themed Black Belt magazines. Michael Jai White (Black Dynamite, The Dark Knight) remembers the excitement when he managed to get a Demura book about Nunchaku. "I sent away for a book called Advanced Nunchaku—which is funny because I didn't know anything about nunchaku," White says. "I just would cut off pieces of broomstick and put a chain around it and swing 'em around like a crazy person, and I thought I was kinda good."
Even Steven Seagal, a man who rarely heaps praise on martial artists who aren't Steven Seagal, holds Demura in high regard. Young Seagal was a drummer at Demura's shows, and he was rather impressed with the martial arts legend's talents: "There are so many people in the martial arts and in the movie business who never really studied the martial arts," Seagal says. "All they do is bulls*** people and talk about all the people they studied with and all the things they did, when they really did nothing. Demura sensei's the real thing."