The Real Reason Henry Cavill Was Cast In Enola Holmes - Exclusive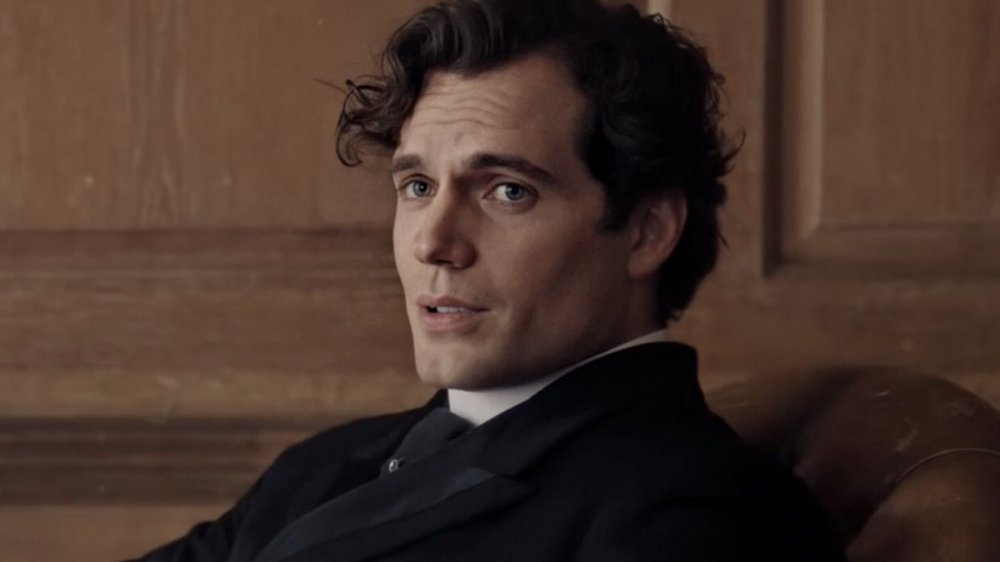 Netflix
Even though Detective Sherlock Holmes is a superhero in his own right, director Harry Bradbeer said he didn't look to Henry Cavill's most famous role — Superman — when it came time to cast him to play Sir Arthur Conan Doyle's literary legend in a new original Netflix movie.
"Can I make a confession? I've never seen Man Of Steel," said Bradbeer with a whisper in an exclusive interview with Looper about Enola Holmes. 
In the film, which hit the streaming service on September 23, Cavill's Sherlock Holmes is a pivotal supporting character, as is Sherlock's brother, Mycroft (Sam Clafin). This time around, it's the Holmes brothers' 16-year-old sister Enola (Millie Bobby Brown) who's on the case to crack the mystery behind the disappearance of family matriarch Eudoria (Helena Bonham Carter).
Bradbeer — who directed Enola Holmes while fresh off the blistering success of the comedy-drama series Fleabag — admitted he didn't catch Cavill on the Netflix fantasy series The Witcher either before casting him, but he said he had seen some of Cavill's films. Ultimately, it was a casual meeting with Cavill to talk about his career and life where Bradbeer realized he found his Sherlock.
"I think what convinced me was looking at two things, really. I looked at his performances, and I thought, 'There is this other side of you waiting to come out,' which some of the roles hadn't allowed him to find," Bradbeer shared with Looper. "I met Henry for a drink; we had a couple of gin and tonics once in Hammersmith. We talked about his life and his experiences as an actor, and his experience with his own family — because, as I say, [Enola Holmes is] about families. We found many interesting areas — not so much to mine and him personally, but there were areas in his own nature."
The heart and humor Henry Cavill brings to Enola Holmes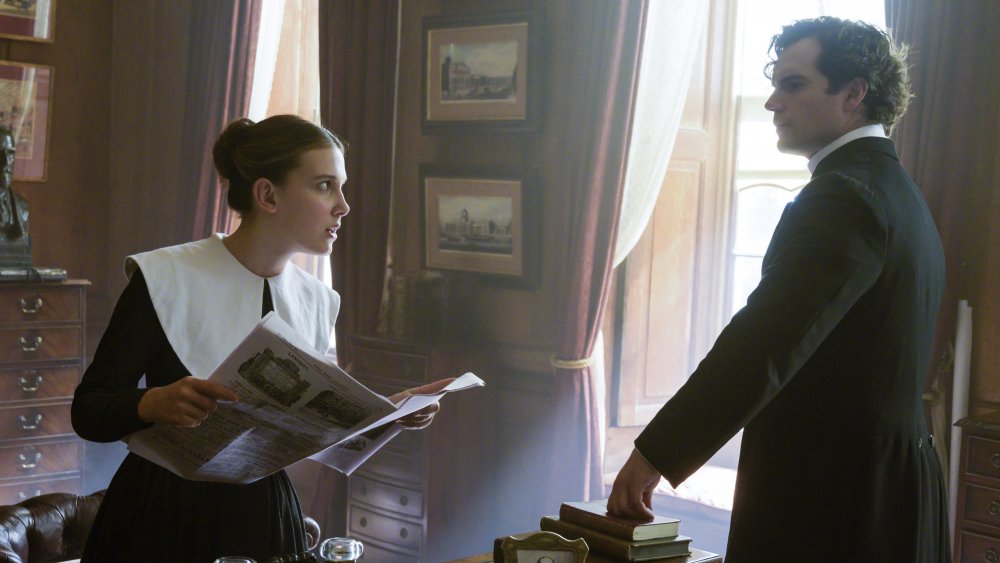 Netflix, Alex Bailey/Legendary
Bradbeer said that for the role of Sherlock, he "wanted somebody who could start off very distant and cool, and then gradually melt under the pressure of his sister."
"You had to meet the Sherlock you knew, and then a sister — that you hadn't met — comes and changes him, really, emotionally. And I thought, 'Well, [Cavill] can do this,'" Bradbeer said. "Like a lot of these casting things, they aren't necessarily the first person you think of, but the moment you see them, and you realize that there's inherent contradiction in someone — a deep, real, emotional truth to someone — because he's a very truthful, most truthful person. I thought, 'This could work.'"
As for Cavill's film work, Bradbeer said he'd seen The Man from U.N.C.L.E. and Mission: Impossible – Fallout prior to his meeting with the screen star, and knew the qualities the actor displayed could help inform his portrayal of Sherlock Holmes.
"I thought Mission Impossible was rather wonderful. I think there was a wonderful impishness [In his films]. I really liked the humor that, particularly recently, he's found," Bradbeer said. "He's very dry, and I love the humor in Henry, so that was another thing that attracted me."
Enola Holmes is now streaming on Netflix.