Friends Nearly Had A Completely Different Title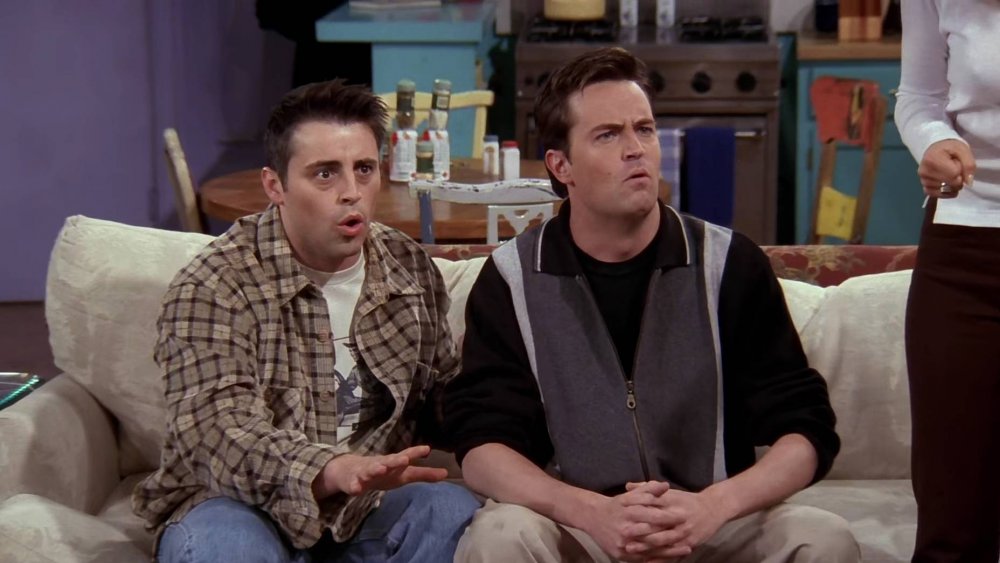 Warner Bros TV
These days, Friends is a certified classic that's still so popular that it led HBO Max to pay $425 million to secure streaming rights for the show, per Fox Business, but there was a time when the comedy was just another series in development that needed a catchy name. However, it probably wouldn't have been Friends' day, week, month, or even its year if the show had made it to air in 1994 with its original title.
Although the series finale aired in 2004, Friends continues to be one of the most popular shows in television history. Before the aforementioned move to HBO Max in 2020, the iconic sitcom found renewed success on Netflix, which led to a whole new generation of fans discovering the show. From delivering iconic moments like "We were on a break!" and "Pivot!" to spawning the ubiquitous '90s haircut known as the Rachel, the show has permeated pop culture, and inspired a legion of hangout comedies like New Girl, Happy Endings, and The Big Bang Theory in the process. 
All of which, of course, makes the idea that the beloved show almost had another title — particularly a bad one — all the more inconceivable.
Friends was almost named after a tired cliché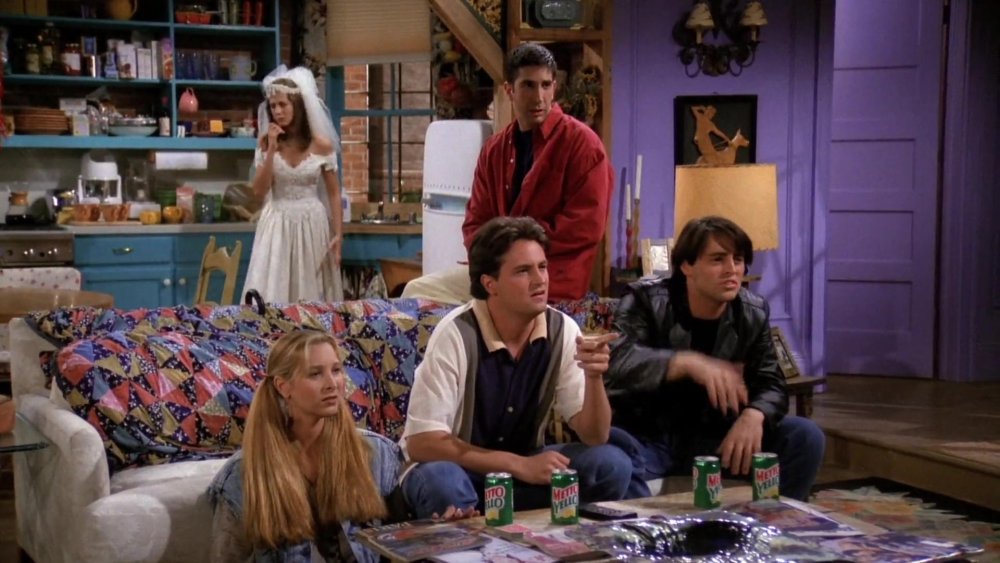 Warner Bros TV
Finding the perfect name for a TV show isn't easy. If it was, Bill Lawrence never would have dubbed his excellent Courtney Cox comedy Cougar Town. Still, it's chilling to think that there's an alternate universe out there where Friends is called Six of One. 
Yes, we said Six of One. As in, the old saying "six of one, half a dozen of the other," which we're fairly certain wasn't really a thing that the Gen X audience that Friends targeted was saying, back in the nineties. During an interview with The Hollywood Reporter, David Janollari, former head of comedy development at Warner Brothers TV said, "The first draft was delivered to me with the title Six of One. I went, 'Hmm, I get it, but I'm not sure it's grabby.'" His instincts were most likely right. The title doesn't offer up any solid information about the series and it gives off more of a drama vibe (think Party of Five). 
With Six of One out of the running, the show's title continued to evolve, and its next two potential titles were more in line with the comedy's plot.
Those covetable New York City apartments played a role in Friends' most viable alternate title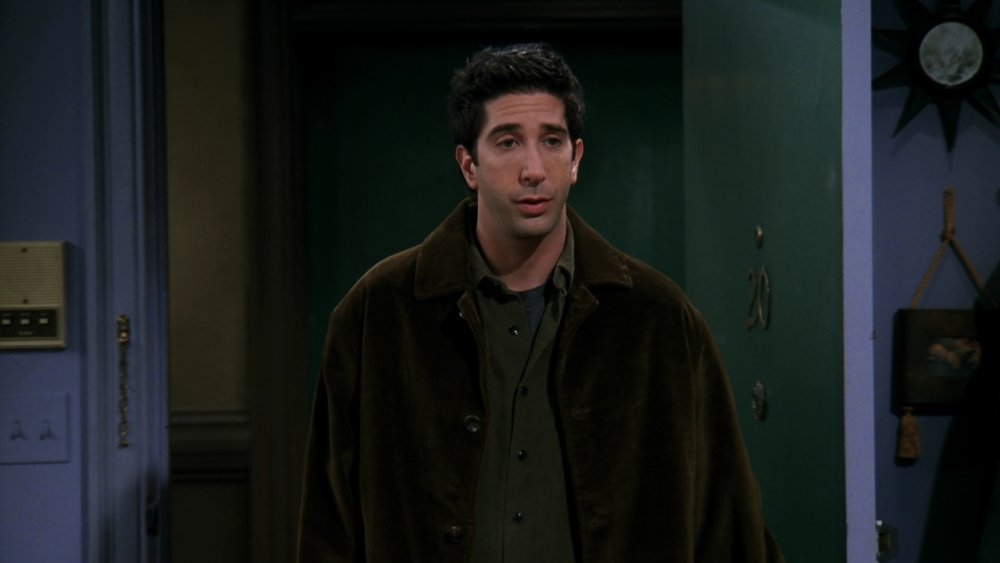 Warner Bros TV
According to Janollari, the road to naming Friends was anything but smooth, even after Six of one was vetoed. "NBC entertainment president Warren Littlefield pitched Across the Hall because the apartments were across the hall from one another, but that didn't feel right either," he shared. Across the Hall was a clear improvement over the first attempt at naming the show, but it didn't fully capture the spirit of the show either.
"We must have kicked around 100 titles," Janollari said to THR. "We landed on Friends Like Us and delivered the rough cut with a title sequence accompanied by R.E.M.'s "Shiny Happy People." Then somebody at the network said, "Why don't you just call it Friends?" It's an iconic title now, but at the time we were cocking our heads going, "Huh? Is that a good title?" We really weren't sure."
Janollari and the rest of the team may have been doubtful at the time, but history has proven that whoever suggested the simple moniker of Friends for the show was 100 percent right. After all, can you really imagine a show called Six of One being as enduring and unforgettable as Friends has become? Yeah, probably not.