Why Disney's Live-Action Tinkerbell Looks So Familiar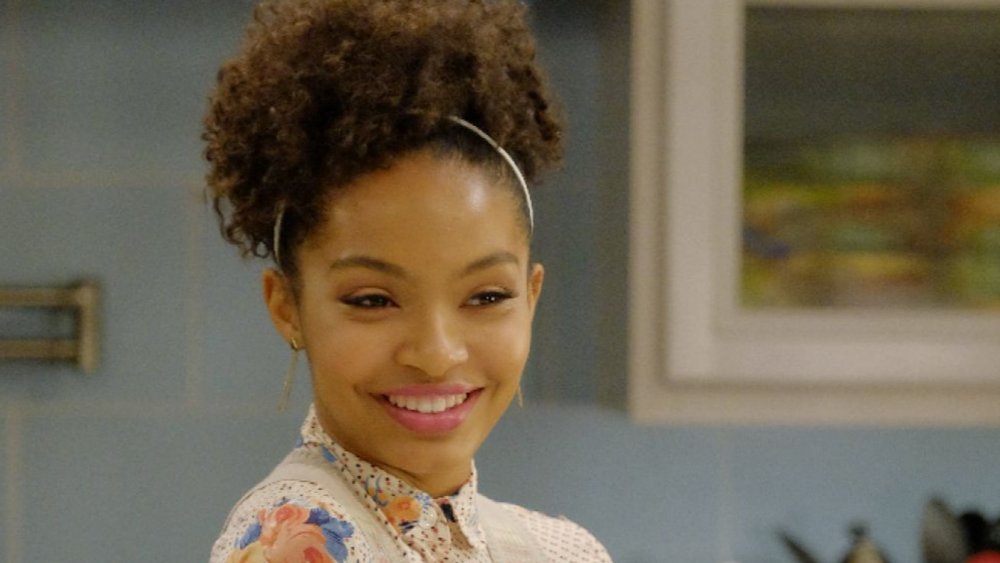 ABC
Disney is finding new and exciting ways to revamp their animated classics, achieving great success with their live-action renditions of Cinderella, Aladdin, and The Lion King, among others. While Mulan met with some challenging bumps in the road, the House of Mouse isn't going to give up on the venture so easily, and is plowing full steam ahead with a fresh take on the Peter Pan story – this time with a new adaptation entitled Peter Pan and Wendy. Alexander Molony and Ever Anderson will play the title characters, with Jude Law taking on the villainous Captain Hook, leaving only one key character to be cast: Tinkerbell.
Thankfully for those awaiting an announcement on who would play the iconic fairy, the wait is finally over. As reported by Deadline, Disney has officially enlisted Yara Shahidi to bring "Tink" to life on the big screen, thus granting her the distinct honor of being the first person of color to ever take on the role. This is a huge part for the 20-year-old actress, arguably the biggest she's received so far in her young career, but she didn't come up out of nowhere. In only a few short years, Yara Shahidi's developed quite the resume. Here's where you might recognize her from.
Yara Shahidi first made a name for herself on television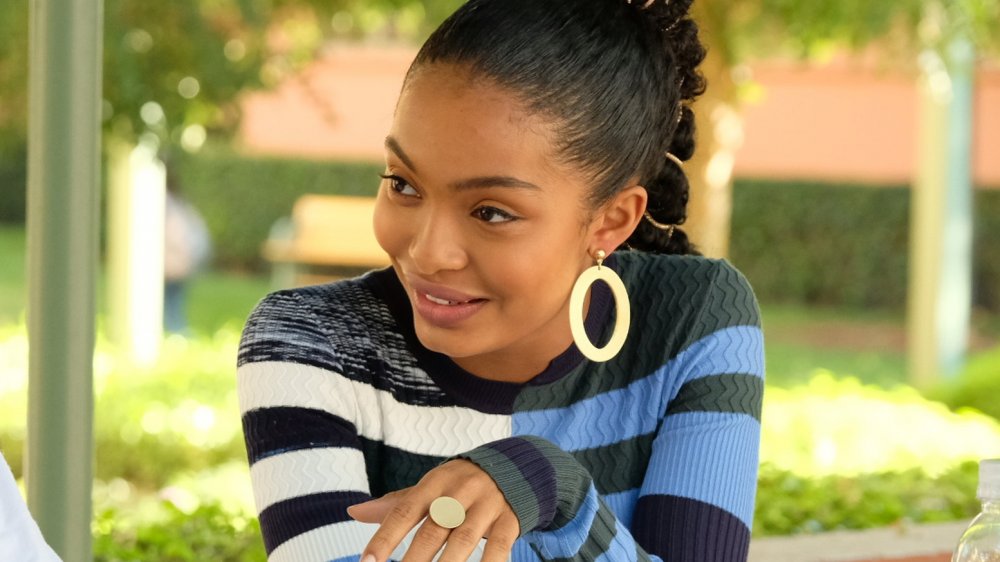 ABC
Yara Shahidi comes from humble beginnings, first gaining exposure through various ads for McDonald's, Target, Ralph Lauren, Disney, and a handful of other brands. She started modeling for commercials when she was only six years old, but a stint on television was soon to follow, and by 2007 she was well on her way to stardom. Her first credited TV role came on an episode of Entourage, which she used as a gateway to other high-profile programs like In the Motherhood, Wizards of Waverly Place, and The First Family. 
In 2014, ABC released the critically acclaimed sitcom Black-ish from super-creator Kenya Barris. The show centers around the life of the fictional Johnson family. Shahidi plays Zoey, the eldest daughter of lead characters Andre (Anthony Anderson) and Rainbow Johnson (Tracee Ellis Ross), and remained a part of the main cast for the first three seasons. She departed the show at the end of season 3 to begin her own spinoff series titled Grown-ish, but she still makes the odd cameo now and again. Playing Zoey Johnson put Shahidi on the map, earning her the NAACP Image Award for "Best Supporting Actress in a Comedy" and solidifying her place as a rising star in the industry.
She's very early in her film career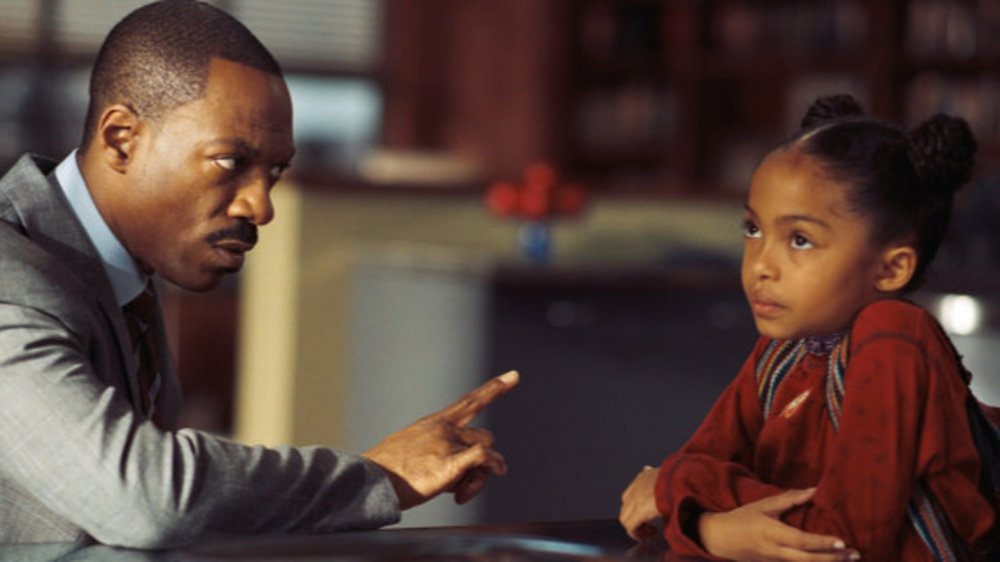 Paramount
As she looks to expand her horizons as an actress, Yara Shahidi is trying to make herself a frequent face at the movies as well. Only two years after she made her television introduction, she was cast in 2009's Imagine That, working alongside comedy legend Eddie Murphy. She impressed audiences and critics as young Olivia Danielson, a role that got her nominated for a Young Artist Award.
The next year, 2010, she appeared in Salt as the child neighbor of Angelina Jolie's Evelyn Salt, and then took part in the controversial thriller, Unthinkable. Come 2011, she scored the part of Destiny in the Jim Field Smith comedy Butter, and in 2012 she played Janelle Cross, the daughter of Alex Cross' titular character. Shahidi took a seven-year hiatus from film acting before returning in a lead role for 2019's The Sun Is Also a Star, an adaptation of Nicola Yoon's original teen novel. Her portrayal of Natasha Kingsley yet again bagged her an award nomination, this time a Teen Choice Award in the Choice Summer Movie Actress category.
Shahidi is becoming a seasoned voice actress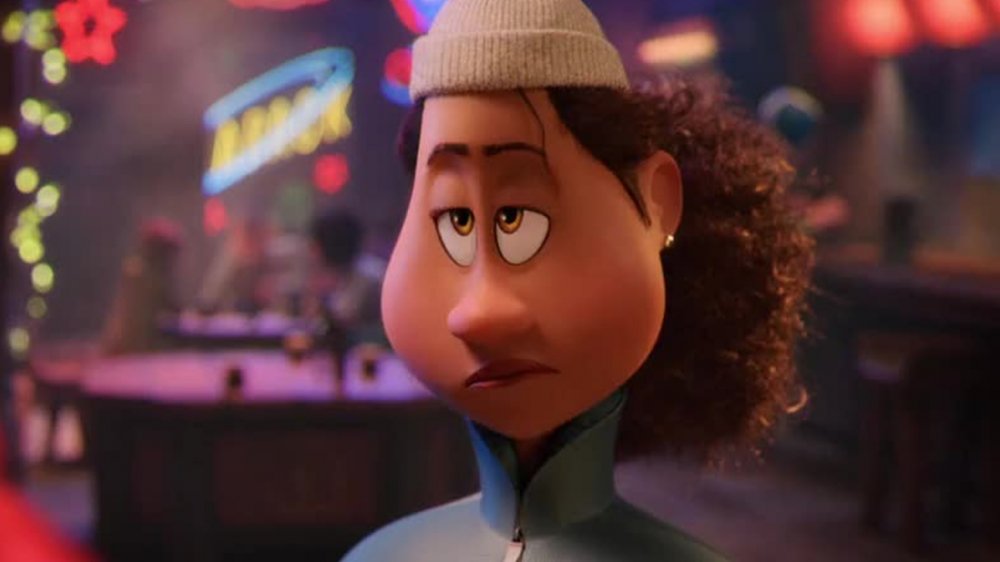 Warner Bros.
Her first voice acting effort came on a single episode of Family Guy in 2011, and from there she began to seek out more substantial parts, eventually leading her to spots on other TV shows such as Trollhunters and 3Below. She doesn't limit herself exclusively to the small screen, however, lending her vocal talents to animated movies as well. She was a main cast member in both 2018's Smallfoot and Netflix's 2020 hit, Fearless, both of which met moderate success.
Even though her career is already a little over a decade old, Shahidi shows no sign of slowing down. Signing on for Peter Pan and Wendy in a role as popular as Tinkerbell should elevate her to even greater heights of stardom — providing her the chance to redefine the character while being a part of one of Disney's most anticipated upcoming projects. If you don't recognize Yara Shahidi now, you likely will in the immediate future.