Raising Dion Season 2 - What We Know So Far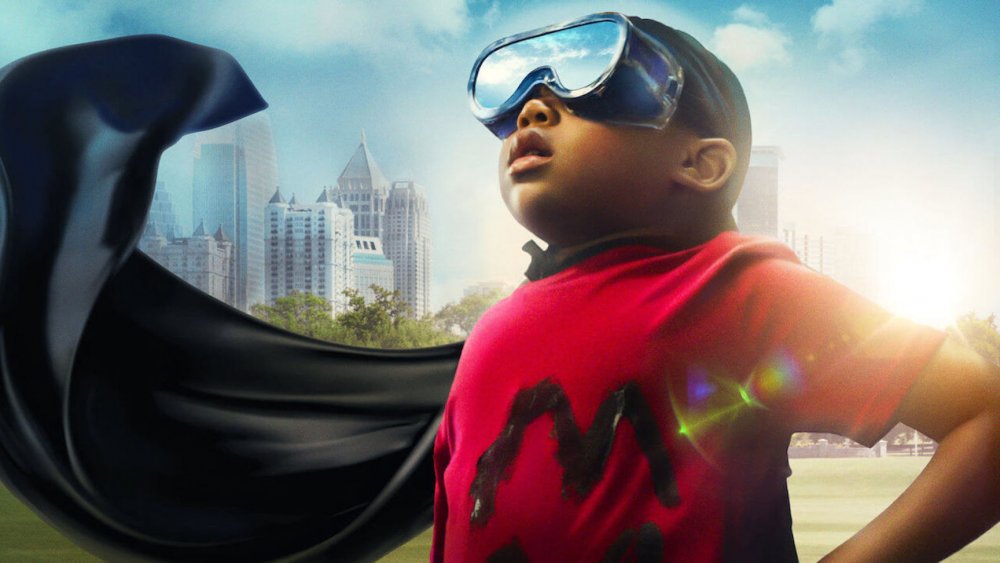 Netflix
Contains spoilers for Raising Dion season 1
For the past several years, streaming giant Netflix has been on a bit of a tear when it comes to producing and releasing original programs on its platform. Truth is, the streamer's been so busy putting originals out there, it's getting pretty hard to keep up with what's premiering from one week to the next. As such, it's a safe bet that a lot of really good shows and movies are starting to slip through the cracks for even the most devoted Netflixers.
While the streamer's Michael B. Jordan-produced superhero series Raising Dion doesn't exactly qualify as an egregiously overlooked gem (it actually cracked the Top 10 in Netflix's 2019 viewership numbers), it still feels like nowhere near enough people are talking about this gem of a sci-fi series.
Raising Dion made its Netflix premiere in the Fall of 2019, and its stark narrative about a single Mom (Alisha Wainwright) struggling to raise the titular, super-powered child (newcomer Ja'Siah Young) on her own instantly struck a cord with critics and viewers. So strong were reactions to season 1 of Raising Dion that many viewers were clamoring for more of the series' pitch-perfect blend of heartfelt storytelling and superhero insanity before they were even finished bingeing the series' initial nine episodes. 
Netflix didn't make Raising Dion's renewal official until the early days of 2020, but it has been confirmed that season 2 of the series is a go. Here's everything we know so far about the second season of this creative hit.
When will season 2 of Raising Dion be available on Netflix?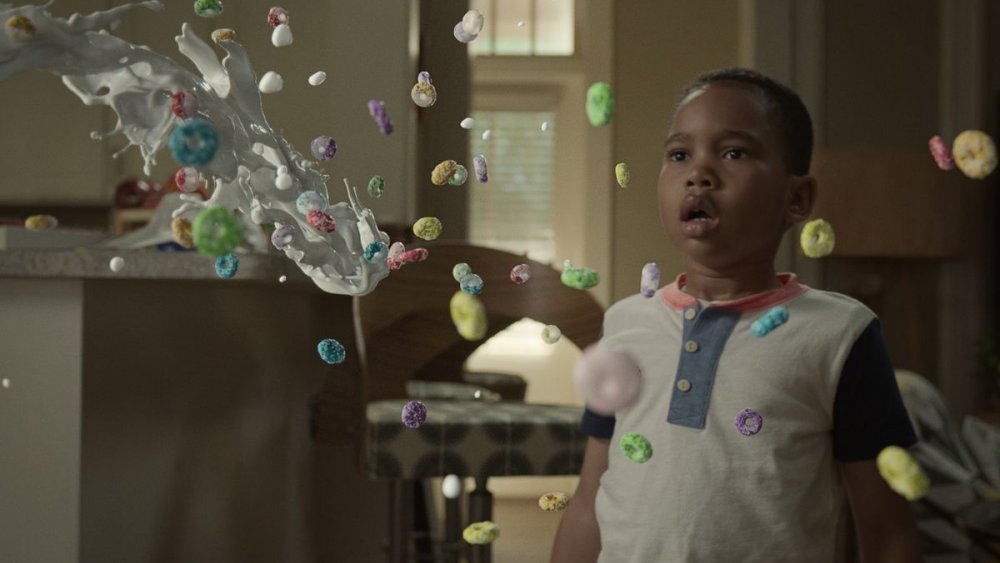 Netflix
First things first, because now that we know we are definitely getting a second season of Raising Dion, the most important question is: When will we finally be able to binge it? Unfortunately, that important bit of news is likely to remain a mystery for the foreseeable future. 
You can thank the pandemic for the uncertainty surrounding Raising Dion's second season premiere date. The news of the series' renewal did, after all, come just a month or so before things went haywire and the entire entertainment industry was forced to shut down along with the rest of the economy. Part of that announcement included Netflix's plans to get season 2 into production before the end of 2020, but that almost certainly hasn't happened. So as great as it is to know Dion's adventure will one day continue, there's really no telling when that adventure will resume.
That being said, there are likely a couple of things we can ponder in terms of Raising Dion's second-season production timeline. Most importantly, you can be certain the series' creative team hasn't just taken a nice long vacation during lockdown, and that scripts for season 2's eight-episode run are likely written, polished, and ready to shoot as soon as it's safe to do so. As production crews are slowly beginning to ramp back up across the globe, it's not entirely out of the realm of possibility that Raising Dion may still shoot sometime before the end of 2020 — though it's hardly a given. 
Should that happen, however, we just might be checking in with Dion and his crew sometime in mid-to-late 2021. Here's hoping. 
Who will be on Raising Dion season 2?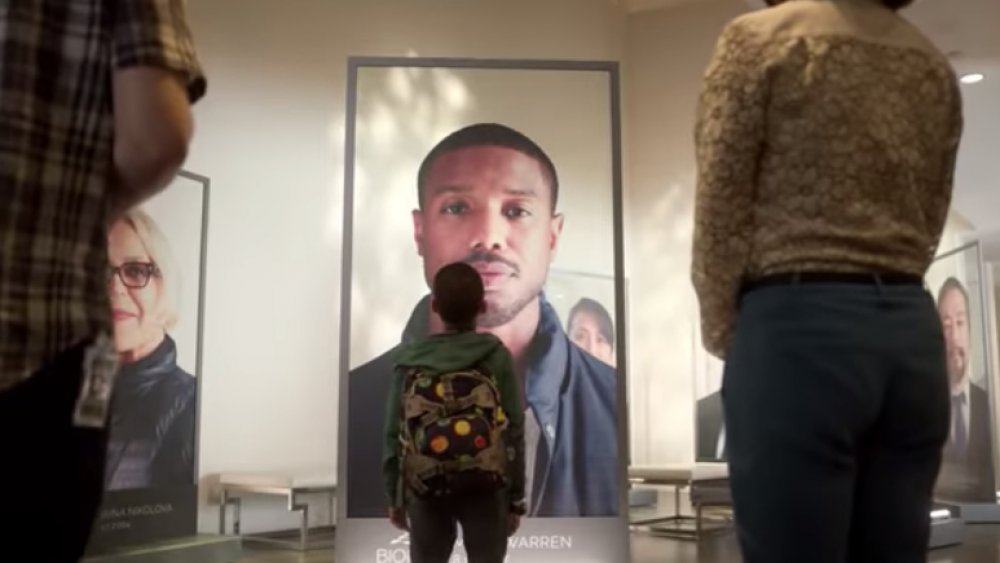 Netflix
Even though the "when" of Raising Dion's second season remains a mystery, the "who" of season 2 is definitely a bit clearer. For instance, the show is called Raising Dion, so there's zero question whether the series young star Ja'Siah Young will return as Dion. Ditto for the woman raising him, which means we'll also be seeing more of Alisha Wainwright in the upcoming episodes. And yeah, you can be confident that Michael B. Jordan will be on hand as Dion's spectrally inclined (and probably deceased?) dad, Mark.
Now, as pretty much all of the good guys made it through season 1 with their lives, there's a pretty decent shot Dion's pals Esparanza (Sammi Haney) and Jonathan (Gavin Munn) will feature prominently in the new season. It's almost certain that Jazmyn Simon will reprise her role as Dion's Aunt Kat as well. And given that season 1 cliffhanger ending, you can bet Griffin Faulkner's second-gen super, Brayden, is set to get some serious screen time moving forward.
If there's one mammoth question mark regarding Raising Dion's second-season cast, it's whether or not Jason Ritter will return as shocking season 1 villain, Pat. The big bad "Crooked Man" was ultimately defeated in the waning moments of season 1, but it's not entirely clear if he was put down for good or is just in need of a serious recharge. For what it's worth, Ritter himself was extremely happy about the season 2 renewal in a January Twitter post, so he might be returning for the new season after all.
Either way, stay tuned for Raising Dion casting updates. 
What's the plot of Raising Dion season 2?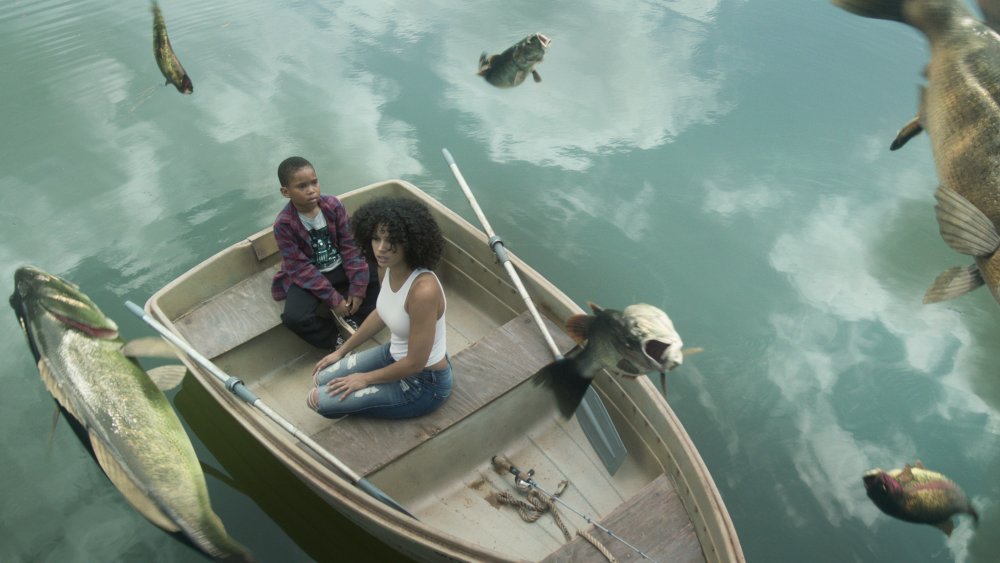 Netflix
As for what lies ahead in season 2 of Raising Dion, we really can't be certain where the narrative is going. Given how season 1 of Raising Dion ended, it's probably safe to assume that: 1) Ritter's "Crooked Man" is not quite as defeated as we think, 2) as the storm entity has possessed young Brayden, he'll likely face off against Dion at some point in the second season, and 3) there may well be a few more second-generation supers joining the action moving forward.
Just to state the obvious, you can be certain Dion has not yet fully developed his wide-ranging abilities, so it should be fascinating to see what else he can do in season 2. It's more than likely one of those abilities will have implications for those poor souls who were absorbed by the Crooked Man. That list obviously includes Dion's own father, who seemed caught in some sort of spirit world where he's not quite dead or alive throughout season 1. It's worth noting that at one point he was somehow able to manifest himself in corporeal form for an all-too-brief family reunion, so it's safe to imagine we'll get some clarification on the rules of post-absorption existence in future episodes.
There are more assumptions to be made for sure, but one of the joys of watching Netflix's Raising Dion is seeing the ingenious ways the show's creatives manipulate tried-and-true superhero tropes to their own ends. We legitimately cannot wait to see what magic they work in season 2.