First Look At The New Jumanji Cast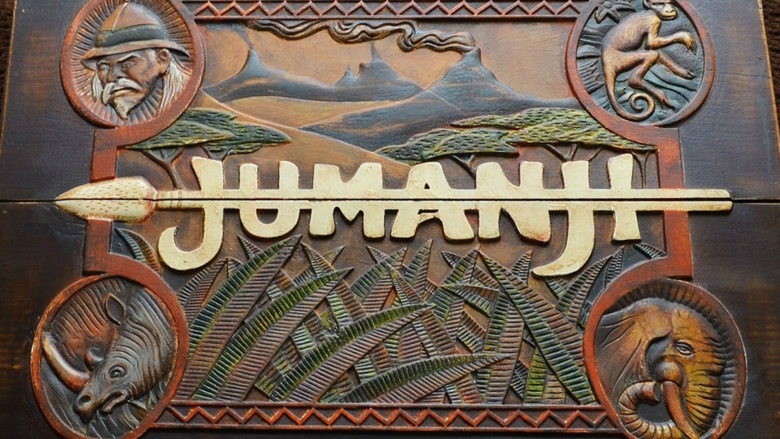 Prepare to look at all your board games with suspicion again. There's a new Jumanji in the works.
Producer and actor Dwayne "The Rock" Johnson revealed on Instagram that the new flick will not be a reboot or a remake of the 1995 movie starring the late Robin Williams as a man trapped inside the world of a board game for 26 years. Instead, it will be a "continuation of the awesome Jumanji adventure 20 years later."
Co-star Kevin Hart posted a photo from the new movie set in Hawaii, and it offers our first glimpse at the four main cast members together, and in costume. According to ScreenRant, Johnson plays Dr. Smolder Bravestone, Hart plays Moose Finbar, Jack Black plays Professor Shelly Oberon, and Karen Gillan (Doctor Who, Guardians of the Galaxy) plays Ruby Roundhouse.It's not yet clear how the characters are tied to the events of the original movie or how Gillan can survive in the jungle with her midriff exposed like Lara Croft. However, Johnson promised that director Jake Kasdan (Bad Teacher, Walk Hard: The Dewey Cox Story) will pay homage to Williams and his Alan Parrish character.
"You have my word, we'll honor the legend of Alan Parrish and properly introduce a whole new generation to the fun and crazy Jumanji universe that so many of us loved and grew up on," he said.
Hart's photo comes from the first day of filming, and from his caption, things sound promising. "The chemistry and energy of our cast and crew was beyond amazing," he said. "This movie is going to be dope as hell."
The new Jumanji is expected to hit theaters sometime in 2017. Meanwhile, find out which member of Marvel's Avengers auditioned for a role in the 1995 original but didn't make the cast.