What's The Song In The Haunting Of Bly Manor Trailer?
Netflix's wonderfully scary The Haunting of Hill House was one of the most delightful horror surprises of 2018, and after the chronicles of the Crain family's struggle came to an end, fans were hungry for more. Fortunately, the long wait for a follow-up will soon be over. The creative team behind the show are about to unleash a new Netflix tale of real estate-themed terror in the form of The Haunting of Bly Manor, a brand new story based on Henry James' classic horror novella, The Turn of the Screw. 
This entry in the nascent horror anthology series stars Victoria Pedretti as Dani Clayton, a young nanny who is hired to look after a pair of young children in a strange manor. The series reportedly focuses on love and loss as opposed to Hill House's trauma, and Bly Manor is — at least on the surface — a significantly more pleasant place than the horrifying Hill House. However, showrunner Mike Flanagan has assured us that Bly Manor will retain some of Hill House's familiar elements, including hidden details similar to Hill House's famous background ghosts.   
The new trailer for the upcoming series just dropped, and it's every bit as chilling as fans could hope for. This is in no small part thanks to the creepy, yet strangely familiar-sounding song that plays in the background as the characters brood, fear, and scramble to make sense of their situation. So, what is this incredibly effective song in the Haunting of Bly Manor trailer?  
The Haunting of Bly Manor trailer turns a Mötley Crüe power ballad into something chilling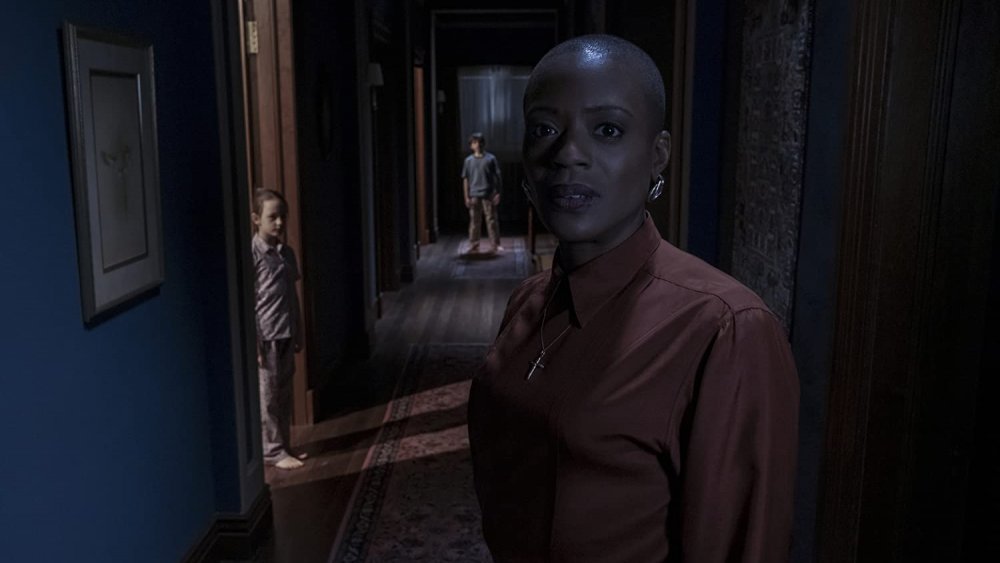 Eike Schroter/Netflix
The song in the trailer is none other than "Home Sweet Home" by Mötley Crüe. The second single from the band's glam-rocking 1985 album Theatre of Pain is one of the more famous power ballads from a decade full of power ballads. The version you hear in the trailer comes courtesy of Think Up Anger, a musical network that creates "cinematic music with an edge," and has plenty of experience with ominous sounds thanks to its past work on the marketing campaigns of many high-profile projects like Stranger Things and Handmaid's Tale. The song's homecoming themes and sweet melody lend themselves surprisingly well to a horror atmosphere, and the haunting rendition makes it clear that while the trailer might feature children, it certainly isn't here to play.  
Incidentally, the original music video for "Home Sweet Home" also nods toward the paranormal, as it shows the band's guitarist Mick Mars sitting on a throne in a haunted house. Still, despite the trailer's Mötley Crüe connection and Flanagan's affinity for hidden details, it's a bit hard to see that particular cameo making it onto the show. 
The Haunting of Bly Manor will haunt Netflix on October 9, 2020.