Schitt's Creek's Emmys Sweep Just Changed The Game For The Show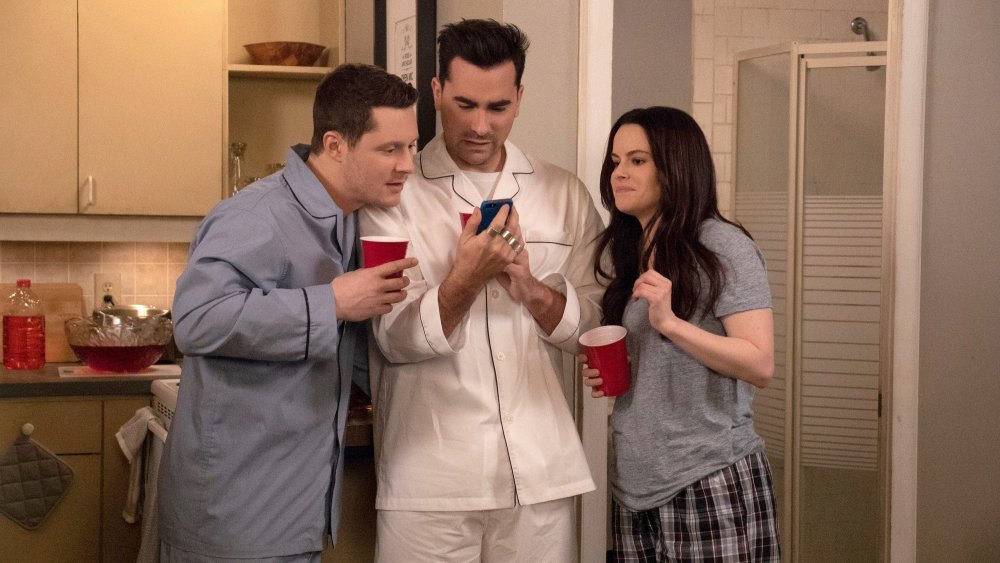 ITV Studios Global Entertainment
Schitt's Creek is about to gain a whole new audience.
After the Canadian series, which originally aired on CBC and the United States network PopTV, found a brand new audience on Netflix, Schitt's Creek really took off, which became obvious after the 2020 Emmy Awards ceremony on September 20, 2020. After earning a few nominations in 2019, Schitt's Creek absolutely dominated the Emmys, earning a whopping seven awards and sweeping the Comedy category entirely. When all was said and done, star and creator Dan Levy, his real-life father Eugene Levy, Catherine O'Hara, and newcomer Annie Murphy won every single acting award in the Comedy categories, and the younger Levy took home statues for writing and directing. To cap it all off, the show snagged the Emmy for Outstanding Comedy Series, cementing its status as one of the best comedies in recent memory.
Now, in the aftermath of the Emmys, Schitt's Creek will be available to even more people through the magic of syndication. Here's how Schitt's Creek's Emmys sweep just changed the game for the show.
Schitt's Creek is about to enter syndication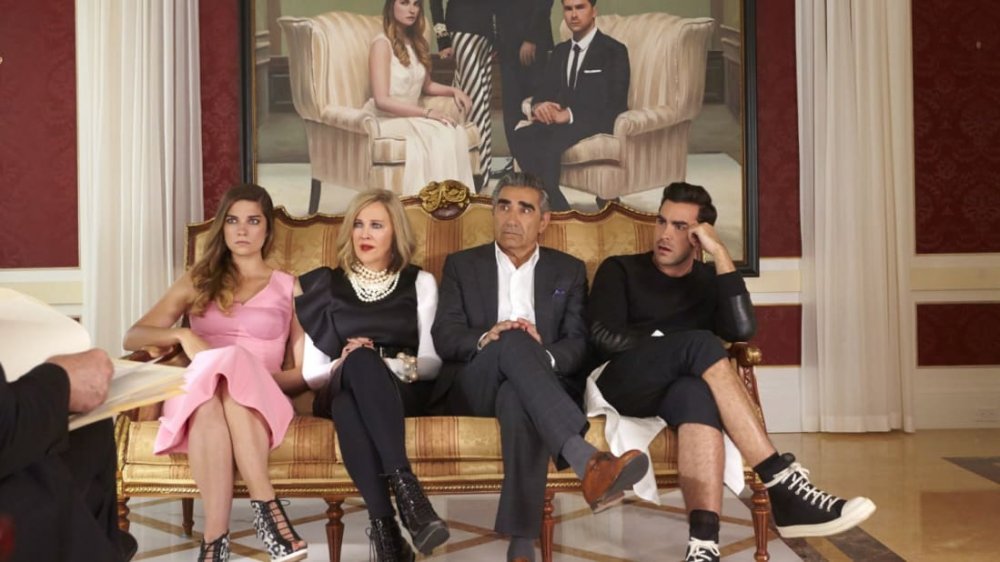 ITV Studios Global Entertainment
Though the deal that puts Schitt's Creek into syndication — meaning it can air on multiple networks — was confirmed last fall, according to Variety, the timing is nothing short of ideal. Now that Schitt's Creek has an armload of Emmys, new audiences who don't know about this sweet, witty show will be able to discover it on channels like Comedy Central. In fact, Schitt's Creek begins its syndication deal on September 28, thanks to a deal with Lionsgate's Debmar-Mercury, which owns the show's domestic broadcast rights. As for its tenure on Comedy Central, the network will start airing Schitt's Creek marathons on October 2, including the final sixth season. The entire series will also be available on CW Seed, the CW's streaming service.
"What begins as a fish-out-of-water story quickly develops into a nuanced love letter to family, delivered with warmth, humanity and perfect comedic timing. With a gifted cast and whip-smart writing, it's easy to see why Schitt's Creek appeals to Emmy voters, critics and viewers, and has built a loyal and passionate fan base," Debmar-Mercury co-presidents Ira Bernstein and Mort Marcus revealed in a statement obtained by Variety. "We are excited to bring the Emmy Award-winning series to broadcast television stations and introduce the iconic Rose family to a new audience."
Until the final season of Schitt's Creek finds its way to Netflix at the beginning of October, fans can relive the Rose family's journey — or start it from the very beginning — through several different outlets. Schitt's Creek started out as a cult classic, but now, it stands to earn an entirely new throng of adoring fans.