Why Was Hulu's Harlots Canceled After Season 3?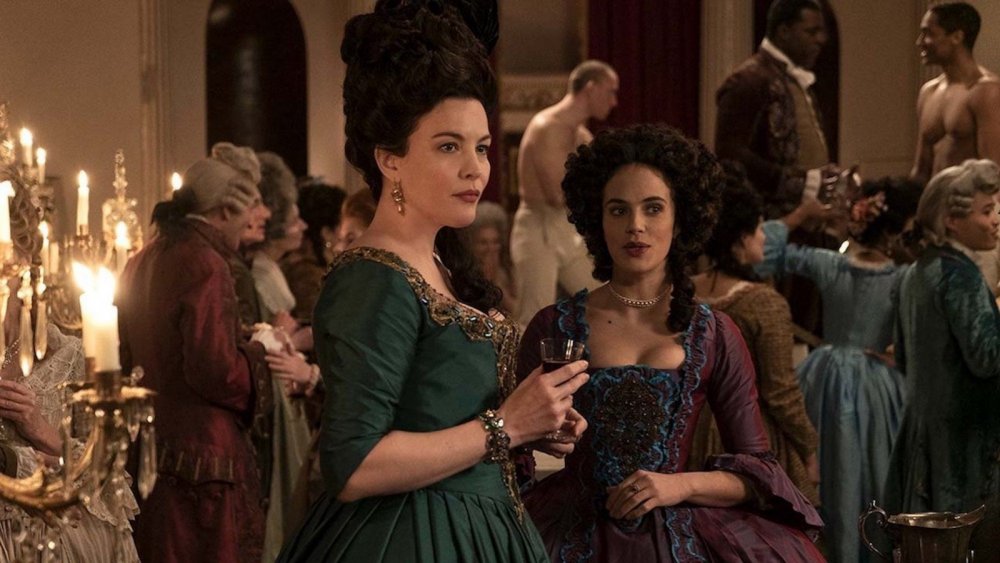 Hulu
As the streaming wars continue to rage on, services like Netflix and Disney+ are still finding great success with their exclusive programming. In the case of Hulu, one of its biggest sleeper hits thus far was the period drama Harlots, which ran for three seasons. 
The series takes place in pre-Victorian era London, and chronicles the cutthroat rivalry between brothel owners Lydia Quigley (Lesley Manville) and Margaret Wells (Samantha Morton). Their business-turned-personal-feud saw both of them go to great lengths to keep the other from cutting in on their profits. This intense drama kept viewers tuned in, and the vast majority liked what they saw, as indicative of the 92 percent audience score Harlots currently holds on Rotten Tomatoes.
Still, for as popular as Harlots became, the acclaim from viewers wasn't enough to manifest a fourth season. In June 2020, Hulu elected not to renew Harlots for another season, rendering it canceled after three seasons on the streamer (via The Hollywood Reporter). 
As of September 2020, Hulu has yet to provide a reason for ending one of its most revered original shows, continuing to leave fans in the dark. While there's no confirmed rationale to satiate fans' confusion, looking back on how things unfolded, there are a couple of factors that may have contributed to Harlots finishing its run on Hulu before viewers were ready to let go.
Warning: Spoilers for the series are ahead.
What may have caused Harlots' demise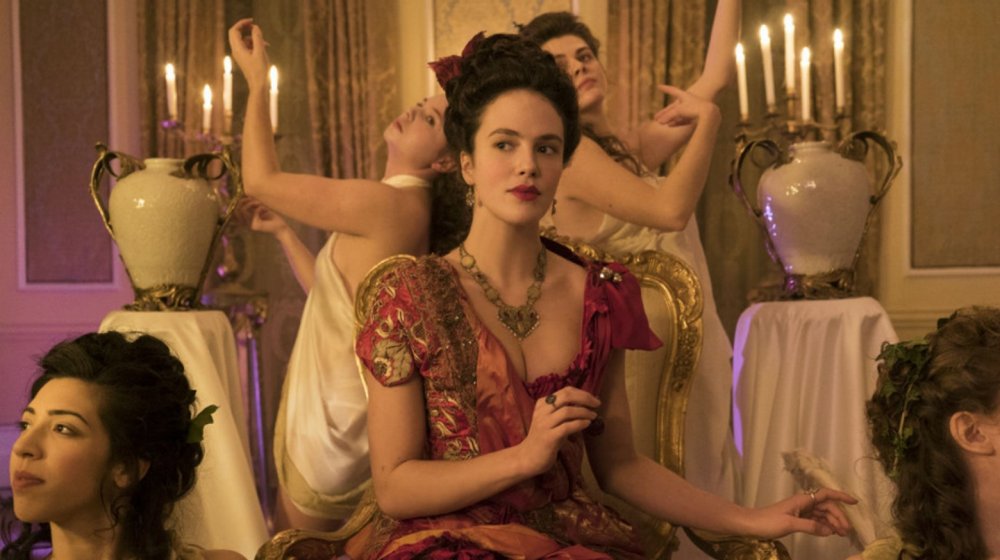 Hulu
As played by Jessica Brown-Findlay on Harlots, Charlotte Wells was the daughter of Margaret Wells and the arguable centerpiece of Harlots' cast. She was immensely popular with fans and was a crucial element of the show's success — meaning her shocking death on the third episode of Harlots season was a huge blow to the series overall. Of course, it presented a great opportunity for Brown-Findlay to broaden her acting horizons, but it left Harlots in a less-than-favorable position. Yes, the series was popular with viewers and it was a huge win for Hulu, but keeping Harlots around without one of its main characters would've been a risky maneuver. 
It's also worth noting that with other new originals coming down the pipeline — and FX shows like Mrs. America and The Old Man moving into Hulu's library — Hulu executives may have felt that it just wasn't worth it to keep Harlots going past season 3. This isn't an uncommon practice in the streaming world, as original streaming programs rarely get more than two or three seasons before reaching the chopping block — likely because, at that point, the shows aren't bringing in enough new subscribers to justify more episodes. Of course, this is all speculation — but the precedent is there, and this time around, Harlots just so happened to be the casualty.