Hulu's Anthology Film Books Of Blood Will Be Your New Horror Obsession
The moment the clock strikes midnight and the calendar turns over to September, it's officially the Halloween season. While some may prefer to hang onto the last vestiges of summer, Halloween is a state of mind, and many of us like to celebrate for more than one night a year. For that reason alone, Hulu's new anthology film Books of Blood is highly anticipated — and it will be your new horror obsession.
This adaptation of nightmare creator Clive Barker's Books of Blood stories has just gotten its first official teaser trailer, with the movie set to creep into your dreams on October 7. While the small amount of footage doesn't give away too much context, it does offer an eerie glimpse into the madness that horror fans can expect to encounter in the streaming service's new fright fest — and if the unnerving visual of a hypodermic needle moving toward an eyeball is a harbinger of things to come, we're terrified to find out what else Books of Blood has in store.
Books of Blood brings a horror master's nightmares to the screen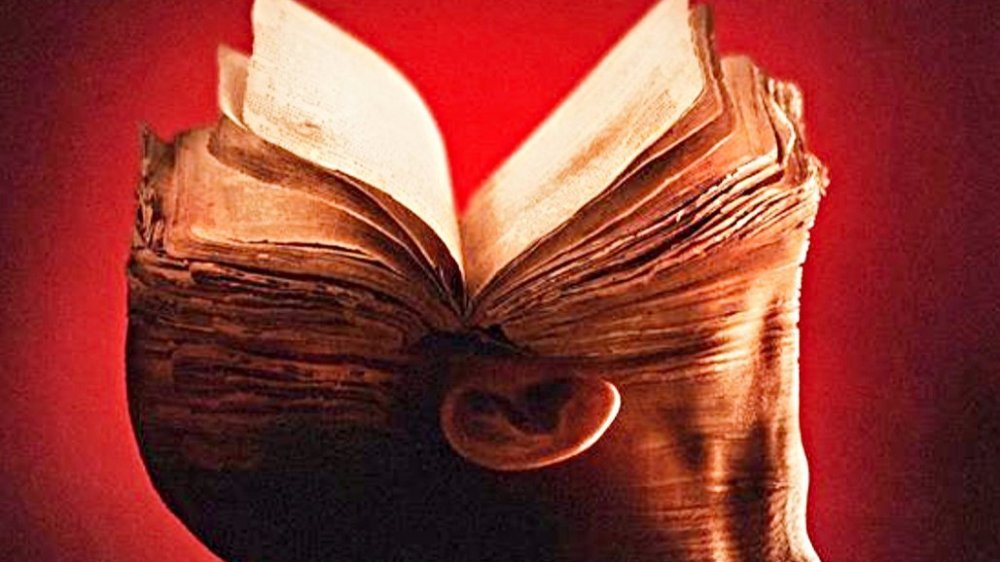 Hulu
Hulu's Books of Blood is the feature directorial debut from Brannon Braga (best known as a producer on various Star Trek series), with Family Guy's Seth MacFarlane (who has collaborated with Braga on Cosmos and The Orville) taking a break from comedy to serve as executive producer. The previously announced cast includes Andy McQueen, Anna Friel, Britt Robertson, Freda Foh Shen, Nicholas Campbell, Rafi Gavron, and Yul Vazquez.
Books of Blood is inspired by Barker's 1980s horror anthology book series of the same name. While a TV series might seem like a more natural fit for adaptation than a movie, it would hardly be the first time the author's work brought cinematic success — see Hellraiser and Candyman if you need a reason to be excited. Though the six original Books of Blood anthologies offered up a vast array of stories, Hulu's spellbinding feature will apparently focus on just three tales.
A fresh take on stories from a horror master, brought to life by an eclectic ensemble? Hulu's Books of Blood has all the makings of our next horror obsession.