Euphoria Renewed For Second Season At HBO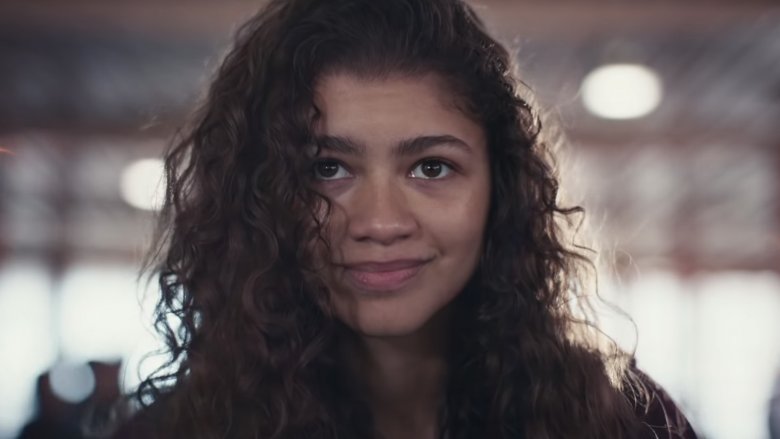 Get ready for another season of drama, trips, and teen angst – Zendaya's breakout HBO hit Euphoria has been renewed for a second season.
Euphoria is currently airing its debut season on the cable network, and its renewal came more swiftly than most, considering that the first season hasn't even ended yet. However, the pick-up comes as no surprise: Euphoria premiered to rave reviews and solid ratings, giving HBO yet another buzzy, talked-about hit show.
The series, loosely adapted from a similar Israeli show and created by Sam Levinson, focuses on a group of teenagers as they explore sex, drugs, their identities, their traumas, and growing up, relying on each other to get by. Led by Spider-Man: Homecoming and Spider-Man: Far From Home's Zendaya as well as young actors like Maude Apatow (known for her appearances in her father Judd Apatow's films), Euphoria has been praised for its honest, no-holds-barred approach to the teenage experience as well as its heightened filmmaking techniques that imitate drug trips and fantasies.
Zendaya in particular has been singled out for her leading performance as Rue Bennett, a 17 year old who returns to school after overdosing on drugs. If you've been following her career trajectory for the past couple of years, it should come as no surprise that Zendaya has captivated critics with Euphoria. Between her role as Rue, which is her first leading part on a non-Disney show, and her recurring appearances in the Marvel Cinematic Universe as this generation's MJ to Tom Holland's Peter Parker, Zendaya has received universal acclaim for pretty much all of her recent roles as well as her whip-smart Hollywood persona. 
In renewing Euphoria, HBO is putting their faith in Zendaya, and it's clear that the young star has an extremely successful career ahead of her, whether she chooses to stick with blockbuster films, prestige television, or both.
Euphoria airs on Sunday nights on HBO at 10 PM, and the first season will conclude on Sunday, August 4 after eight episodes. So whether you already love the show or haven't tuned in yet, catch the rest of its inaugural season to see why both HBO and audiences have fallen in love with this dark, haunting, and extraordinarily truthful story.