The Real Reason Vikings Cut This Important Love Scene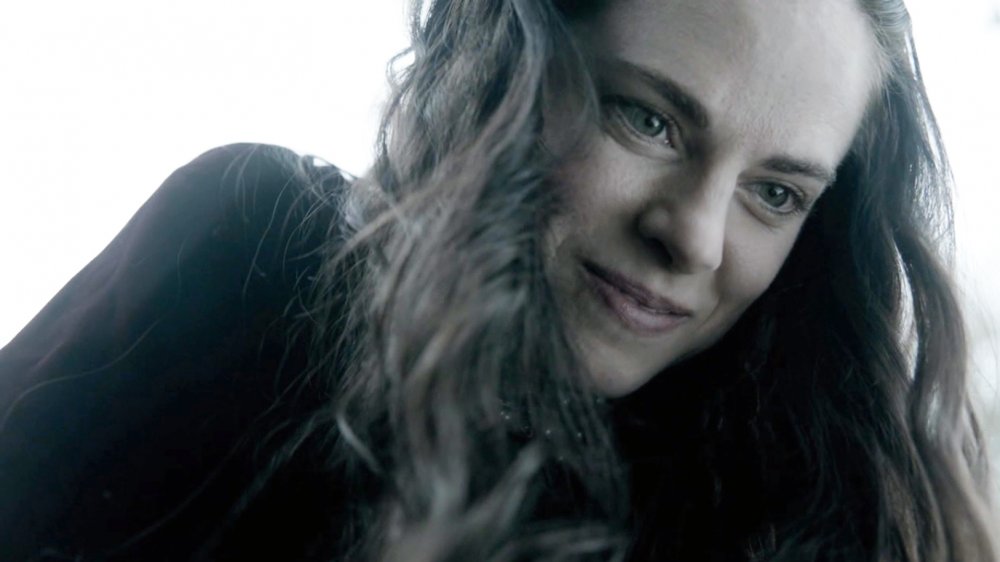 History
To this day, the Vikings of olden times continue to interest countless people. It's for this reason that the historical drama Vikings remains not only one of the most popular series to ever air on the History Channel, but also a show by which viewers have been captivated from the moment it premiered in 2013. Created by Michael Hirst, the show follows one of the most legendary Norse heroes of all time: Ragnar Lothbrok (Travis Fimmel), a farmer who rose to fame by leading various successful raids into England, eventually earning the rank of a Scandinavian King.
Much like HBO's flagship fantasy epic Game of Thrones, Vikings isn't shy about its depiction of violence or its steamy love scenes — just two of the many reasons why fans find the series so enticing. However, there was one love scene that was left on the cutting room floor.
According to an interview with Vikings actress Amy Bailey, who played Kwenthrith on the show, the series' cast and crew filmed a risqué sequence between Ragnar and Kwenthrith, but the powers that be ultimately decided to leave it out — for a pretty good reason.
Amy Bailey and Travis Fimmel wanted to keep some mystery between Ragnar and Kwenthrith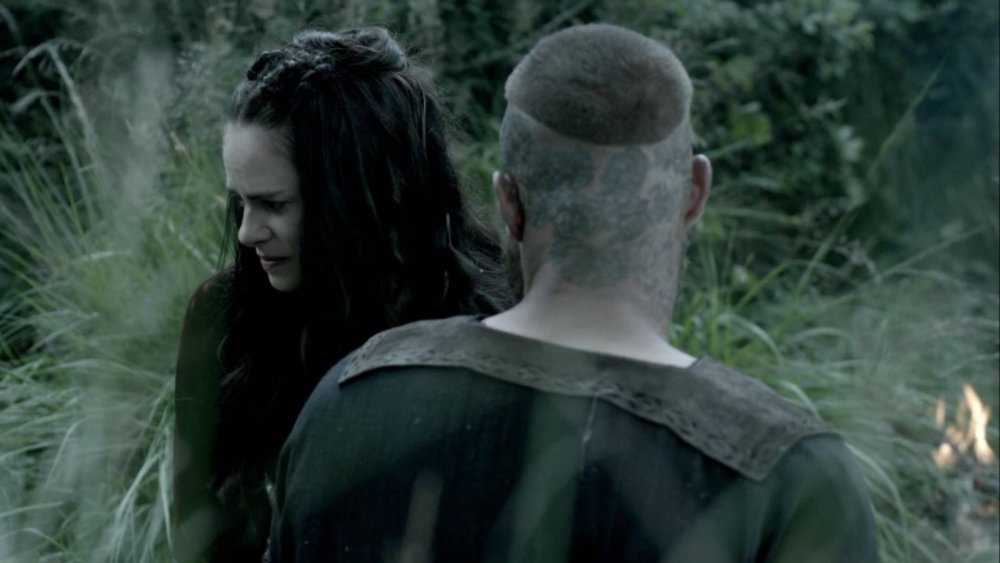 History
In May 2020, Bailey spoke with the YouTube channel Beauty is Eternal. The actress — who has also worked as a professional ballerina and performed as an acrobat and aerialist — went in-depth about how she and Ragnar actor Travis Fimmel actually did film a love scene together. However, after shooting it, the two stars convinced the Vikings creative team to cut the scene. 
The reason why? Bailey and Fimmel wanted to keep a bit of mystery between their characters. Fans had always assumed the two had some kind of romantic relationship, but it was never confirmed on screen. If the love scene was included on Vikings, it would destroy that air of mystery — and ruin one of the series' intriguing lingering questions: Who the father of Kwenthrith's bastard son Magnus (Dean Ridge) really is.
As Bailey put it, "We thought it would be more interesting because people don't know if Magnus is his or not. [...] Originally we had all these sex scenes and we were like let's make it more mysterious and a more interesting relationship."
While Magnus is never told directly who is father is, he believes wholeheartedly that it's Ragnar. This is later debunked by Ragnar himself, and cutting out that love scene helps make that confirmation more believable. Fans can believe all they want, but the show never showed any consummation between the two characters — so Magnus' father really could be someone else, or perhaps Ragnar just didn't want to accept Magnus as his own. 
Anyone who wants more Vikings goodness will want to stay tuned for the spin-off series Vikings: Valhalla, which is expected debut on Netflix sometime in 2021.