Why The Mansion In The Boys Looks So Familiar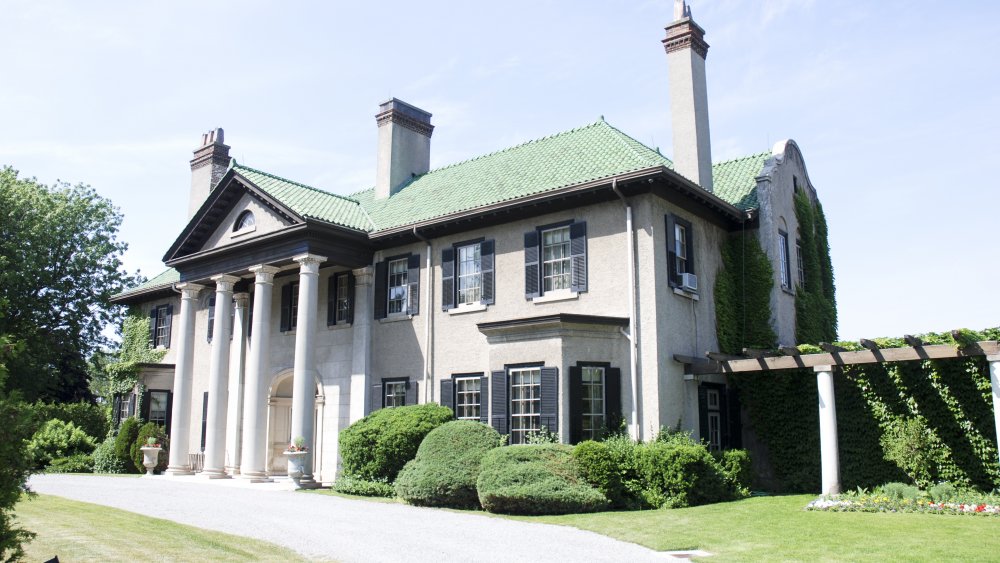 Wikimedia/Creative Commons
The seventh episode of Amazon Prime Studios' sardonic, dark superhero series The Boys, entitled "The Self-Preservation Society," has all the heaviest gut punches we've come to expect from the penultimate episode of prestige TV series. One of the biggest truth bombs in the episode drops when Homelander (Antony Starr) learns from his scientific progenitor Jonah Vogelbaum (John Doman) that he's the father of a previously-thought-impossible super-spawn, and Rebecca Butcher's the reluctant mum. When Homelander goes to visit Vogelbaum for this revelation, he arrives at a palatial mansion. Roman columns, reflecting pool — all the trappings.
Sharp-eyed Redditors have noted the location also pops up on Netflix's own dark, sardonic superhero hit, The Umbrella Academy. On The Umbrella Academy season 2, the very same mansion is utilized as Klaus' lavish cult-manse after he and the rest of the family are sent back to the 1960s to fix some major time beef. An impressive catch by these eagle-eyed Redditors, but this location has even deeper Hollywood roots than that. Let's go over just how prominent this house has become in the industry, as well as where it came from.
A popular location in a popular country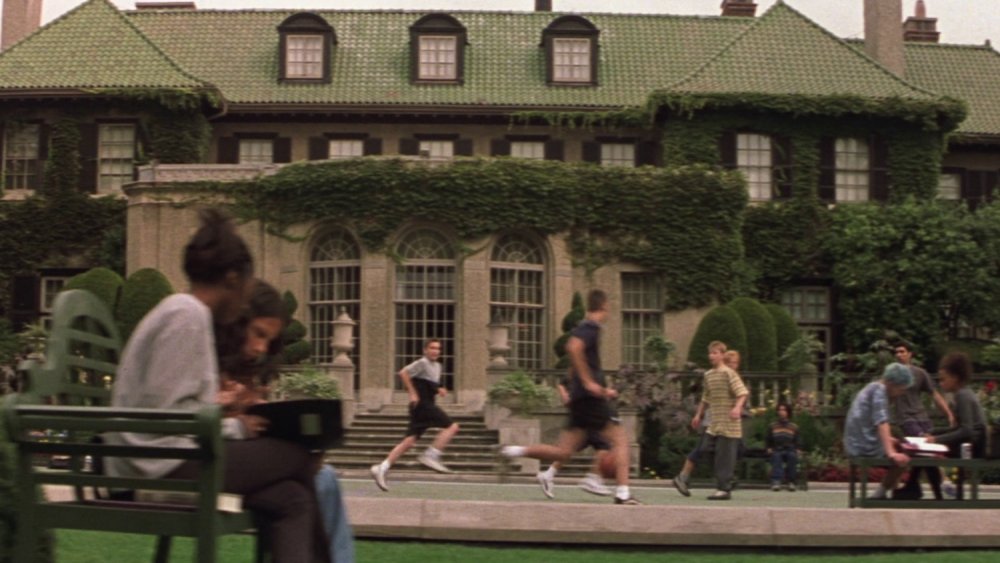 20th Century Studios
The building is so awesome that it actually has a name. It's called The Parkwood Estate, and it stands in Oshawa, Ontario, not too far from Toronto. For decades, Canada at large has served as a popular filming locale, often acting as a stand-in for American cities where filming is either prohibitively expensive or difficult for security reasons. 
These days, if you're looking at "New York" or "Chicago" on a television series or in a film, you're probably looking at Vancouver — sorry to burst your bubble. This trend has existed for quite some time, and it has accrued to the benefit of the now-iconic Parkwood Estate. Even a glance at the complete list of productions filmed at Parkwood reveals some seriously high-profile projects: the first X-Men film, Ready or Not, Queer as Folk, Monk and Covert Affairs (erstwhile sister shows on USA Network), The Expanse, 12 Monkeys (the television series), and the Adam Sandler-starrer Billy Madison. Its grounds and interior are also used frequently for fashion photography and can be rented for wedding receptions and similar fancy events, though probably for, like, a ton of money.
The Parkwood Estate has a lot of history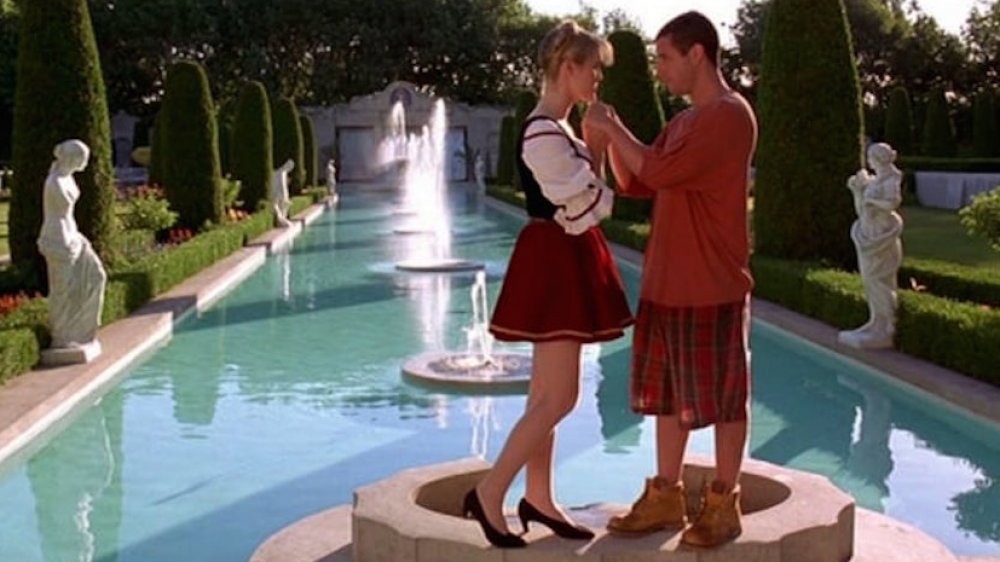 Today, the Parkwood Estate whiles away its days between location shoots as an official Canadian National Historic Site. The staff offers guided tours of its lush gardens as well as the interior, which is maintained as a museum fixed in its prime. The museum is complete with an extensive art collection akin to the way England's former landed gentry liked to keep their ostentatious mansions. 
Parkwood is the only remaining intact palatial home of its kind in Canada from the Gilded Age of enterprise. Until the '70s, it was the private home of several generations of the McLaughlin family, who built the structure in 1917. Its first owner was the Canadian automobile magnate Samuel McLaughlin, founder of the Canadian General Motors company. It sat empty for over a decade until it was made into a National Historic Site in 1989 and re-opened to the public as a museum and event space. If you've a taste for both nerdy film history as well as some art-deco aesthetics, the Parkwood Estate awaits!