Why Ian From Utopia Looks So Familiar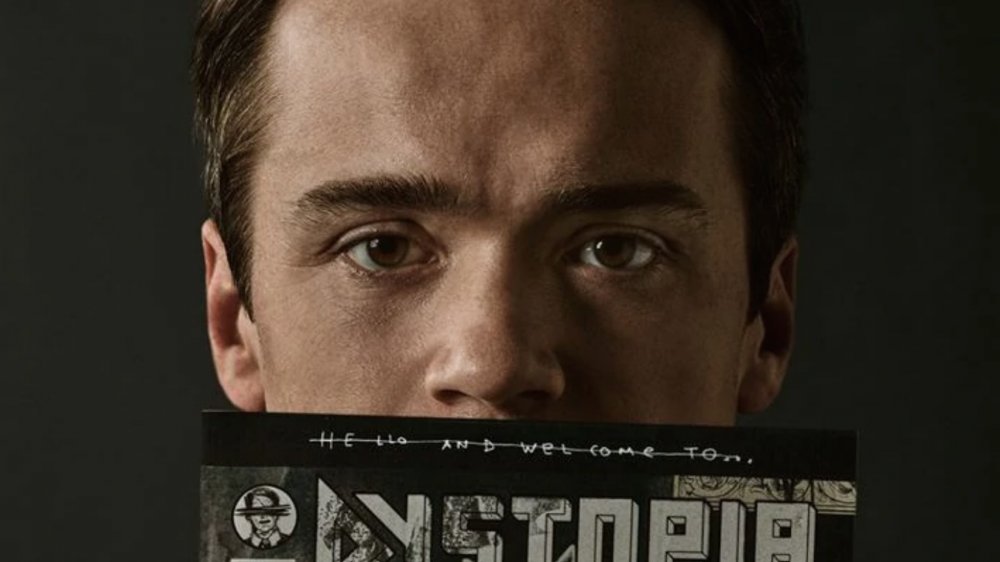 Amazon Studios
Amazon's unnervingly relevant pandemic drama Utopia is full of familiar faces, including Rainn Wilson and John Cusack, but you may be having a little trouble placing Dan Byrd, who plays comic book devotee Ian on the show. That's not because Byrd isn't famous in his own right, it's because he specializes in playing everyman characters much like Ian. The actor is instantly believable as an insurance man by day, conspiracy theorist by night, because he's spent most of his career playing the charming geek.
On Utopia, Byrd is surrounded by a group of like-minded friends who regularly meet up to untangle the hidden messages in their favorite comic book series. Within the pages of Utopia, the in-show comic is a roadmap to a pandemic that will have devastating effects on the world. While they've been mocked for their obsession in the past, Ian and his friends are essentially the world's only hope for survival now that the events of the comic may be coming to pass — no pressure, though.
Long before he starred in Gillian Flynn's American remake of the British cult classic Utopia, Byrd was already a familiar face to TV and teen movie fans. Still can't quite place where you know him from? Here's why Byrd looks so familiar.
The Hills Have Eyes made Byrd a familiar face for horror fans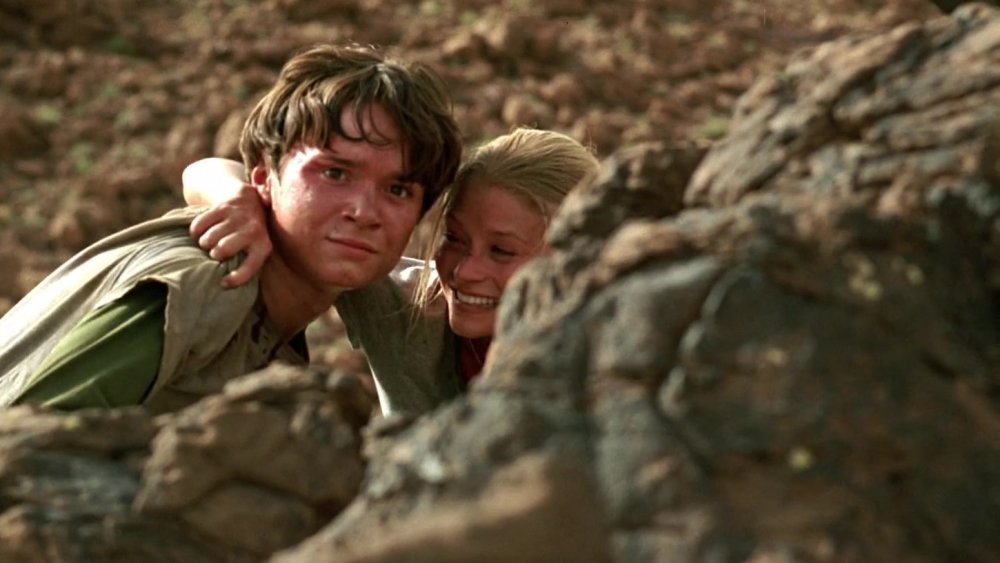 Searchlight Pictures
You can count Byrd among the small group of Hollywood child actors who turned out just fine. While he's best known for his later roles in sitcoms and teen movies, he's been acting since he was just a kid. His early career consisted of guest appearances on everything from ER to Judging Amy, but his breakout role has to be Bobby in the disturbing 2006 remake of Wes Craven's The Hills Have Eyes.
The gruesome horror movie features a group of mutant cannibals who descend on a family traveling to an out of town wedding. Byrd plays Bobby, the young son of the family, who along with his sister, Brenda (Emilie de Ravin), is among the film's only survivors. Even in this early role, Byrd plays an average teen who finds himself in extraordinary (and terrifying) circumstances, though he reveals himself to be a true survivor by the end.
Byrd left Heroes fans with a lingering mystery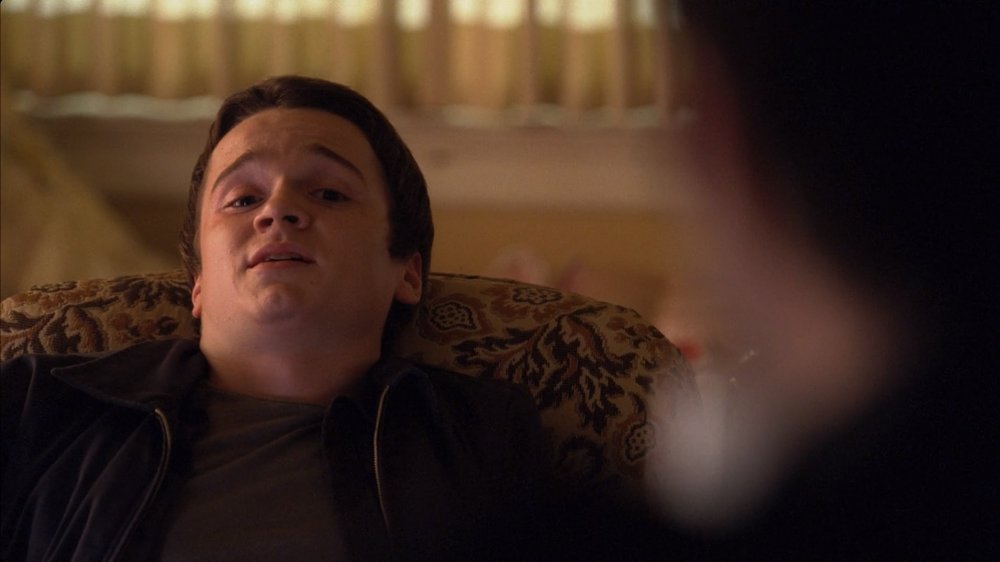 NBC
Shortly before Byrd joined the cast of Cougar Town, he had a memorable three-episode arc on Heroes season three. The actor played Luke Campbell, a teen with the ability to emit microwaves. Despite feeling resentment over not knowing his dad, Luke is fiercely protective of his mother, and when Sylar (Zachary Quinto) begins to torture her, he reveals his abilities. 
Thus began one of the stranger, but more entertaining, interludes of the show's final season as Luke joins Sylar in his search for his father. At the time, fans speculated that the two characters were actually related, which would explain their instant bond — Sylar was never one to make friends easily. Ultimately, Sylar ditches Luke to continue the search on his own, after which Byrd moved on to Cougar Town. To this day, the question of whether the characters could be brothers remains unanswered.
Byrd was a resident of Cougar Town for six seasons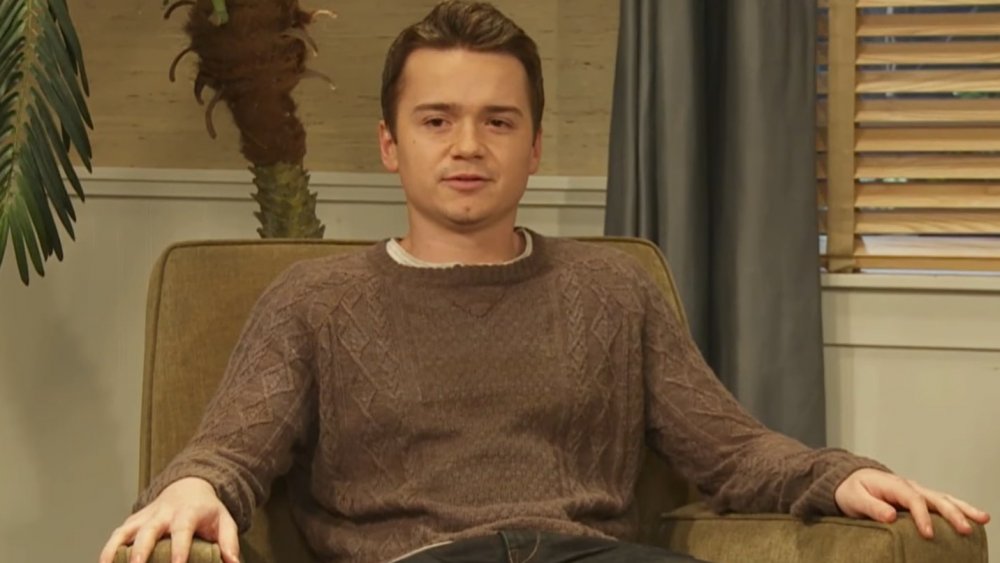 ABC
Penny can! If those words mean nothing to you, then you need to stream Cougar Town on Hulu immediately. Everyone else likely just felt a jolt of sweet nostalgia, because if you watched the hilarious comedy from the creator of Scrubs, then you basically got to watch Byrd grow up in front of your eyes.
From 2009-2015, Byrd portrayed Travis Cobb, the teenage son of Jules and Bobby, played by Courteney Cox and Brian Van Holt, respectively. Much like Ian, Travis is a self-professed geek, who is also an expert at dropping snarky one-liners. Over the course of the series, viewers get to see him graduate high school and college, fall in love, and become a father.
However, Cougar Town wasn't Byrd's first nerdy teen role. He also starred on the short-lived CW comedy Aliens in America. The show lasted just one season, but it set the tone for the actor's future roles as the quiet, smart guy with a wry sense of humor. He played Justin on the one-season wonder, a teen who becomes friends with an exchange student from Pakistan who his parents invite to move in with the family.
Byrd plays Emma Stone's best friend in Easy A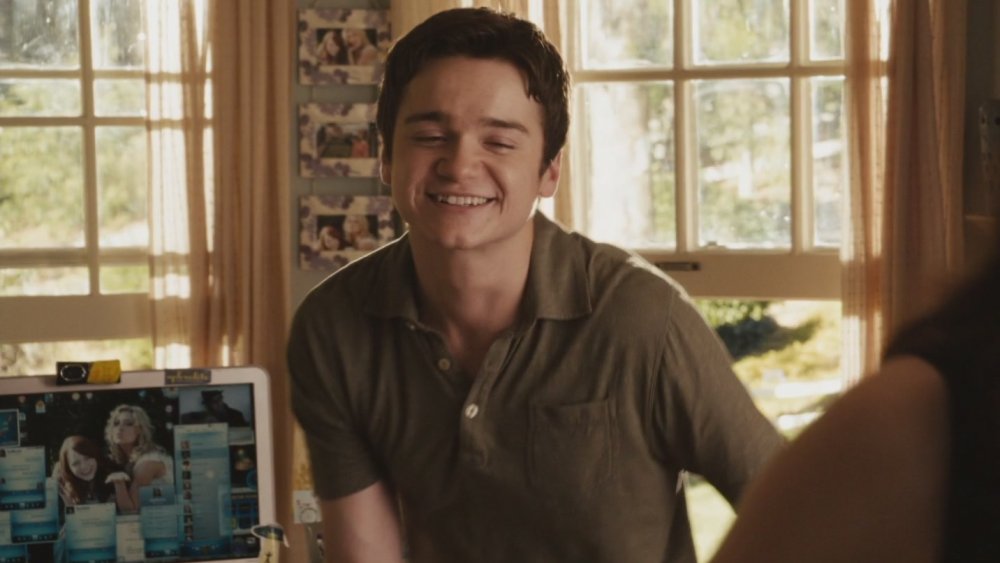 Screen Gems
In the '00s, Byrd memorably stepped into the best friend role in not one, but two beloved teen movies. First up, in 2004, he starred alongside Hilary Duff in A Cinderella Story. The movie gave the fairytale a modern twist, and found Byrd playing Carter, one of Samantha's (Duff) best pals.
Teen movie fans are likely even more familiar with his role in 2010's Easy A. In the film, Emma Stone's Olive agrees to pretend to sleep with Byrd's Brandon so their classmates will stop teasing him for being gay. After word gets out that Olive and Brandon had sex, Olive's popularity increases, as does the demand for her to lie about sleeping with other students at her school to help their reputation, too.
Both movies, as well as Cougar Town and Aliens in America, laid the groundwork for Byrd to become a go-to average joe for Hollywood. Despite the mundane roles, the actor always finds a way to steal scenes from big name stars. Look for his own star to continue to shine brightly for years to come.