What Happened To The Cast Of One Flew Over The Cuckoo's Nest?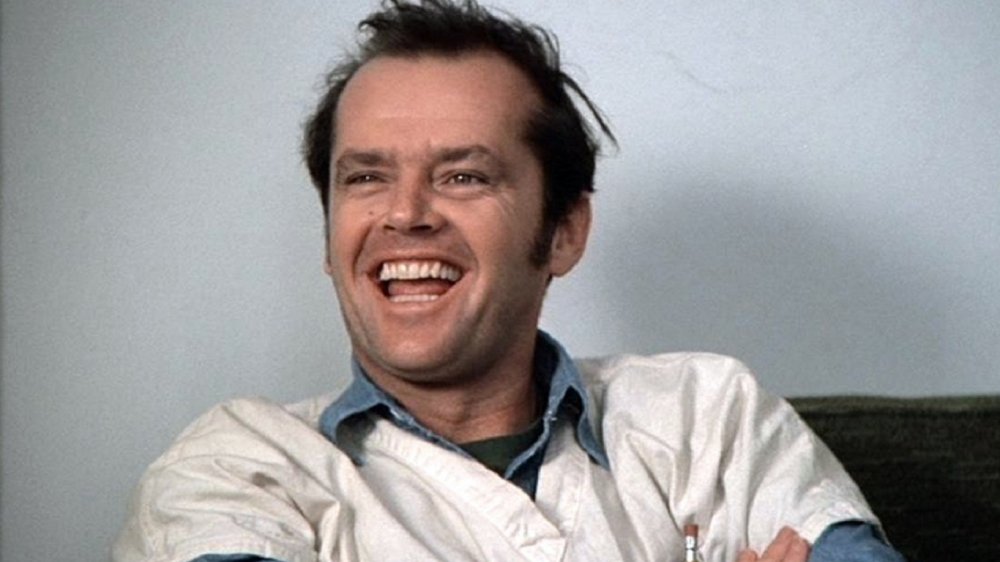 In 1962, Ken Kesey's novel One Flew Over the Cuckoo's Nest introduced to the world a collection of colorful mental patients, as well as Nurse Ratched, the cruel administrator who kept them in line. Readers also met R.P. McMurphy, a convict who gets himself committed to Ratched's hospital in the hopes of a lighter sentence. However, when McMurphy arrives, he begins a battle of wills with the nurse — a battle that resonated with the social struggles of the '60s. And all these years later, his fight against the system still resonates today.
Of course, when people think of One Flew Over the Cuckoo's Nest, they mostly remember the Oscar-winning 1975 movie that brought Kesey's novel to life. Directed by Miloš Forman, the film immortalized the characters of McMurphy and Ratched. Plus, it was filled with some of the most talented actors of its day. Some of these cast members went on to become gigantic stars, while others continue to build a solid body of work but haven't quite ascended to celebrity status. But regardless of where they ended up, they all have interesting stories. From the stars to the side characters, here's what happened to the cast of One Flew Over the Cuckoo's Nest.
Louise Fletcher gave a powerhouse performance as Nurse Ratched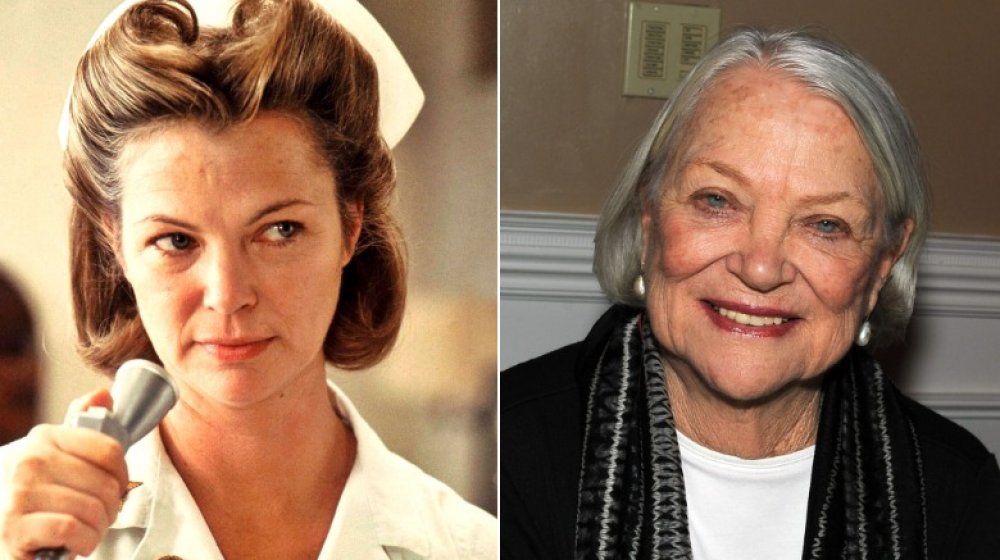 Bobby Bank/Getty Images
Louise Fletcher won an Oscar for her portrayal of the villainous Nurse Ratched, and her performance is so iconic that the character's been synonymous with sadistic authority figures ever since. However, One Flew Over the Cuckoo's Nest was actually what kickstarted Louise Fletcher's return to acting. She'd already found some success on TV in classics like Maverick, The Untouchables, and the original Perry Mason. However, as she explained to The New York Times, the imposing height that made her so powerful as Ratched actually held her back in those years. "No television producer thought a tall woman could be sexually attractive anybody," she explained. "I was able to get jobs on Westerns because the actors were even taller than I was."
In 1964, she took a decade off from acting to focus on raising her kids. When she returned in Thieves Like Us, that movie teamed her up with one of the era's great directors, Robert Altman, and some of its biggest stars, like Shelley Duvall. And then, of course, she made One Flew Over the Cuckoo's Nest the following year, which became her landmark movie. Some of her other roles include the hero's mother in Tobe Hooper's sci-fi chiller Invaders from Mars and the much less heroic Grandmother in the 1987 adaptation of trash classic Flowers in the Attic. More recently, she's appeared as Rosie in Netflix's Girlboss.
R.P. McMurphy became one of Jack Nicholson's greatest characters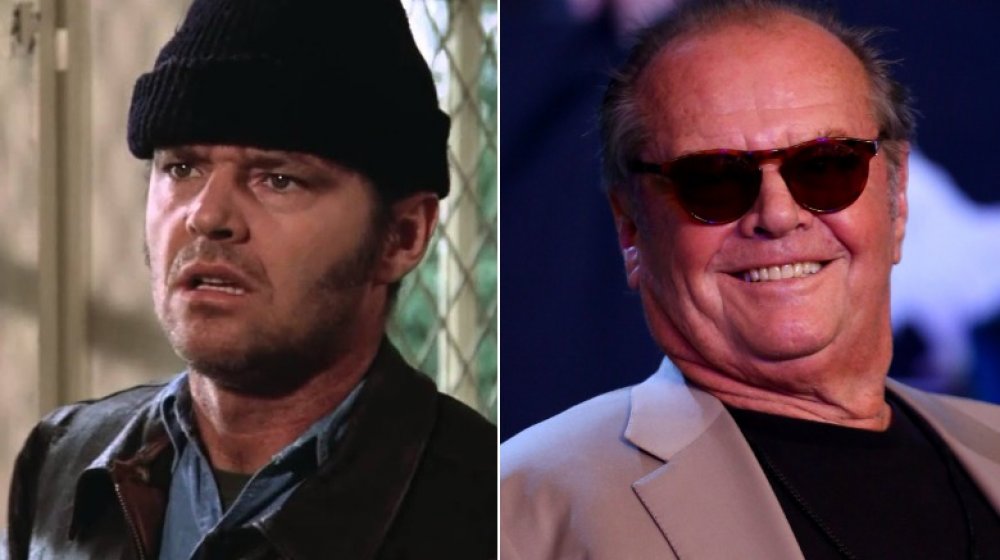 Al Bello/Getty Images
His role as antihero R.P. McMurphy won Jack Nicholson his first of three Oscars, but he'd already been toiling in Hollywood for years by that point. After turning down an animation job for Scooby-Doo studio Hanna-Barbera, young Jack Nicholson went to work for Roger Corman, the era's king of low-budget filmmaking. In between acting jobs, he wrote The Trip for actors Peter Fonda and Dennis Hopper, who'd score Nicholson his first big role in Easy Rider. Soon, Nicholson became the face of a new generation of filmmakers and stars, with roles in classics like Five Easy Pieces, Chinatown, and of course, One Flew Over the Cuckoo's Nest.
Nicholson got his most iconic role six years later in The Shining as Jack Torrance, an alcoholic driven to kill his family by the evil influence of the Overlook Hotel. Some of his other films include Broadcast News, A Few Good Men, The Departed, and Batman. He's racked up a record 12 Oscar nominations, more than any other actor in history. The man continued acting until 2010's How Do You Know, which reunited him with James L. Brooks, the director who'd led him to Oscars with Terms of Endearment and As Good as It Gets. Since then, Nicholson has been retired, but he's left fans with no shortage of films to catch up on.
Will Sampson loomed large in One Flew Over the Cuckoo's Nest as 'Chief' Bromden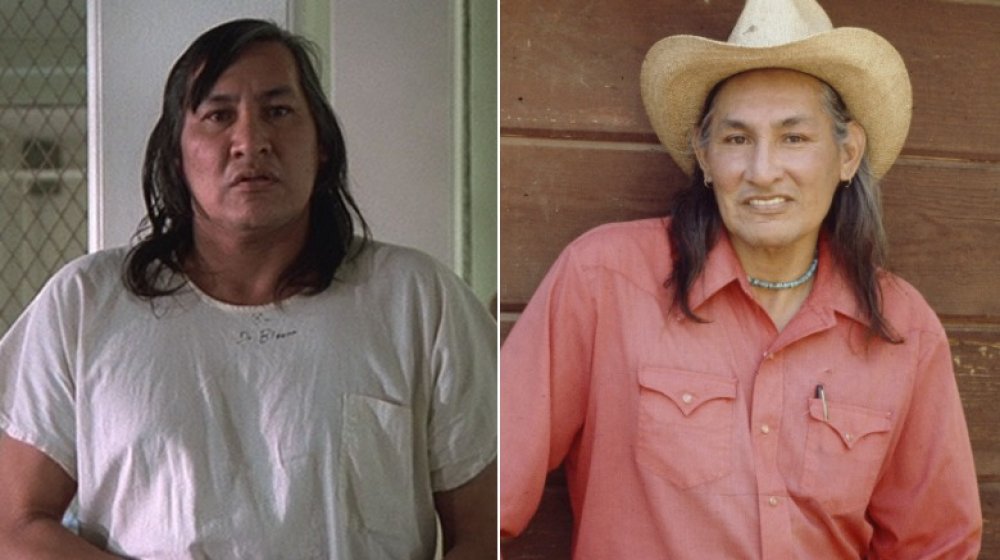 Michael Putland/Getty Images
Ken Kesey's original novel was narrated not by McMurphy but by another patient — the silent Chief. While the Native American inmate didn't have quite as big a role in the movie, Will Sampson's performance still made his character memorable. Sampson came to film from a career in rodeo that lasted 20 years. When One Flew Over the Cuckoo's Nest's producers saw him perform, they realized the 6'7" cowboy was perfect to play the monumental Chief.
Sampson continued acting for most of his life. Some of his biggest roles include a medicine man in Poltergeist II, acting opposite Clint Eastwood in The Outlaw Josey Wales, a regular TV gig in the detective show Vega$, and a starring role in the Canadian drama Fish Hawk. But Hollywood has never been kind to Native Americans. But Will Sampson, at least, has done his part to change that. In 1979, he helped found the American Indian Registry for the Performing Arts, an organization that continues to help actors and other artists to this day. But his first love was always painting, a career he continued until his death in 1987.
Brad Dourif broke our hearts as Billy Bibbit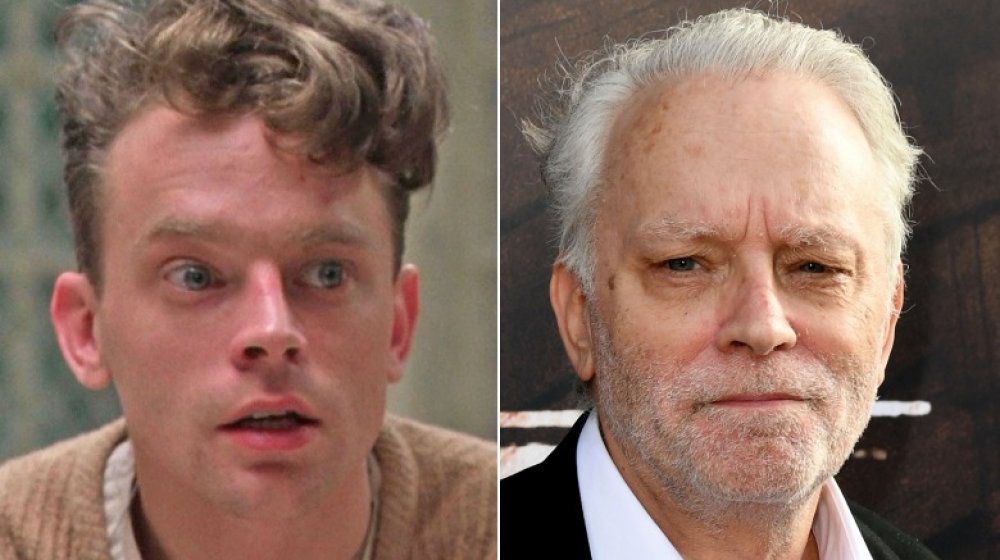 Kevin Winter/Getty Images
Billy Bibbit is a shy young man who's survived multiple suicide attempts but is tragically undone by Ratched's psychological warfare. Cuckoo's Nest director Miloš Forman got actor Brad Dourif the role after spotting him onstage in Woodstock, New York. This was the beginning of Dourif's film career, and he went on to play the lead in John Huston's adaptation of Flannery O'Connor's Wise Blood. He also appeared in Dune, where he met David Lynch, who would later cast him in Blue Velvet.
But his most iconic role was about as far from poor, innocent Billy as you could get. In Child's Play, he appeared as serial killer Charles Lee Ray, who transferred his soul into a doll to become Chucky. Dourif would continue to play Chucky in six more films over the next 30 years, and he's on track to return to the role in a TV series in 2021. He even got to call back to his earlier role as Billy in Cult of Chucky, which saw him terrorize a mental hospital he describes as "a f***ing cuckoo's nest." While Chucky was a voice role that mostly kept Dourif's face out of sight, viewers will still recognize him from his role as Sauron's slimy toady, Grima Wormtongue, in the Lord of the Rings series.
Sydney Lassick tagged along as Charlie Cheswick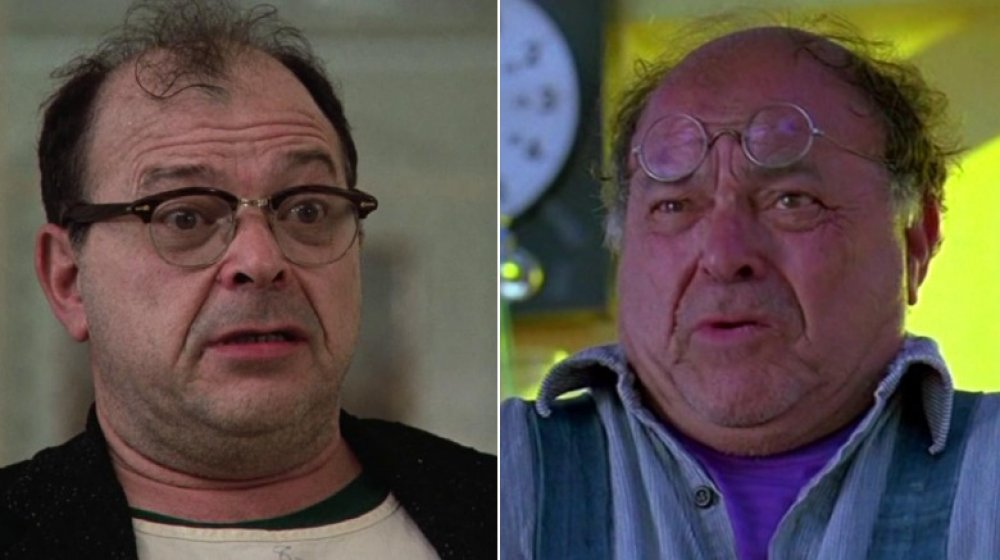 Despite his nebbishy appearance, Sydney Lassick has a rugged history, serving in the US Navy during World War II. When he returned to civilian life, he began acting, appearing in various minor roles in minor movies before his breakthrough as Charlie Cheswick in One Flew Over the Cuckoo's Nest.
After that, he was able to score bigger projects, most famously as a high school teacher in Brian De Palma's classic adaptation of Stephen King's horror novel, Carrie. The horror genre was good to him elsewhere in his career, as he'd score major role in chillers like The Unseen and Alligator. He also appeared on some TV classics, including Hawaii Five-O, Night Court, and The X-Files. Later, he'd reteam with Cuckoo's Nest director Miloš Forman for a cameo in Man on the Moon. Lassick was also one half of the old couple who rapper Vanilla Ice stayed with in his legendarily embarrassing star vehicle Cool as Ice, but we have to imagine Lassick would prefer we don't say too much about that.
Christopher Lloyd stirred the pot as Max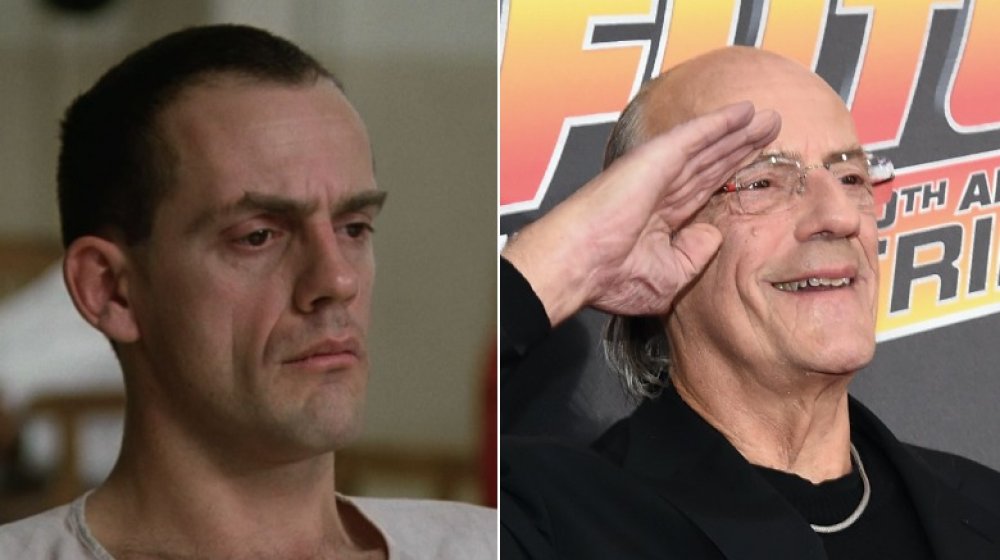 Ilya S. Savenok/Getty Images
Playing Max, one of the least compliant patients, was a breakout role for a young Christopher Lloyd. Though he'd had a fairly successful stage career before One Flew Over the Cuckoo's Nest, this was his first film role, and it launched him into a screen career that continues to this day. While he hasn't been as prolific as costars like Jack Nicholson, he's shown a keen eye for iconic roles in nostalgic classics that have been seared into the brains of generations of kids, from the '80s on up. The most notable of these roles was the eccentric inventor Doc Brown in the Back to the Future series, a part he owns so completely that it's hard to watch One Flew Over the Cuckoo's Nest without expecting him to bust out his catchphrase, "Great Scott!"
But that doesn't mean he doesn't have range. At least as many viewers will recognize him as a far less lovable character, the terrifying Judge Doom from Who Framed Roger Rabbit? Some of his other classic parts include Uncle Fester in The Addams Family movies, a Klingon commander in Star Trek III: The Search for Spock, an even stranger alien in the cult classic The Adventures of Buckaroo Banzai Across the 8th Dimension, and the zombified Rasputin in Anastasia. But his longest-running role was as the Reverend Jim Ignatowski on Taxi, playing the self-proclaimed "living embodiment of the '60s" for half a decade and winning an Emmy in the process.
Danny DeVito caused chaos as Martini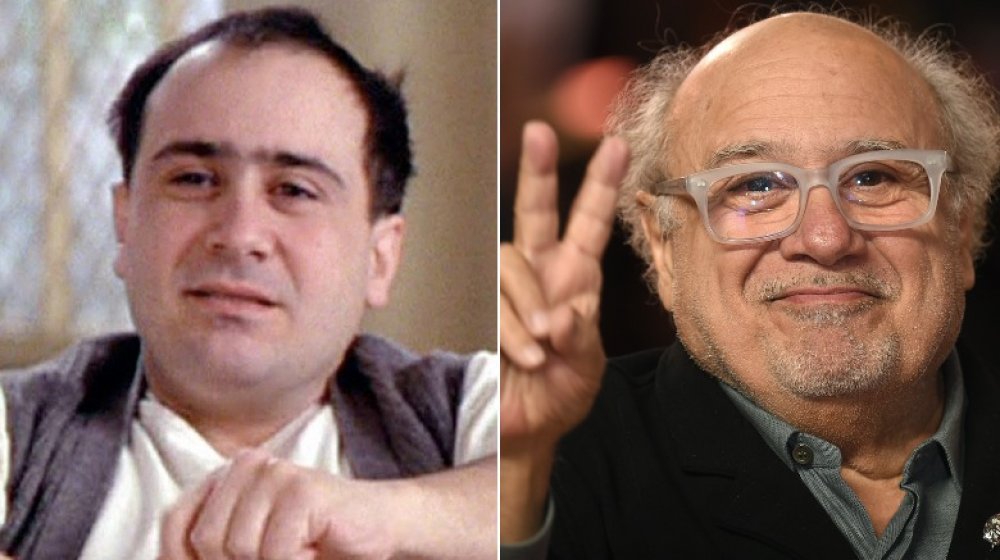 Stuart C. Wilson/Getty Images
Looking incredibly young, Danny DeVito plays Martini, a relatively minor role by someone who'd prove himself to be a major talent in the following decades. He reteamed with Jack Nicholson for Terms of Endearment and followed up Nicholson's Batman role as the Joker by playing the Penguin in Batman Returns. This began a long collaboration with Batman director Tim Burton that includes films like Mars Attacks!, Big Fish, and Dumbo, and which always seems to end up with DeVito back in the Penguin's trademark top hat.
Some of his other recognizable roles include his sleazy supporting turns in crime dramas like Heist and L.A. Confidential and the adventure duology Romancing the Stone and Jewel of the Nile. He's also had a successful voice-acting career, playing iconic animated characters like the villain of Space Jam, the title role in The Lorax, and Phil the trainer in Disney's Hercules. More recently, he's played Spencer's grandpa in Jumanji: The Next Level.
DeVito's been at least as successful behind the camera. He's directed seven films, including Death to Smoochy, The War of the Roses, and the family classic Matilda. But DeVito found his most iconic role on It's Always Sunny in Philadelphia. After a guest appearance in 2006 as Frank Reynolds, self-proclaimed "trashman" and the stepdad of main characters Dennis and Dee, he joined the "gang" of regulars, where he's stayed all through the past 14 years.
Scatman Crothers joined the fun as Turkle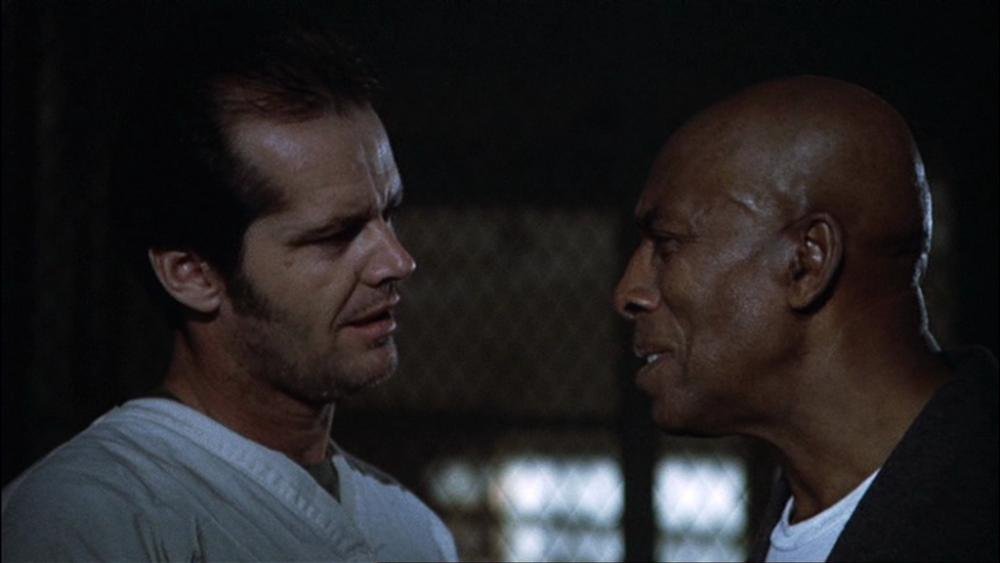 In one memorable scene, McMurphy bribes an orderly to let him throw a Christmas party with the help of two prostitutes. Horror fans will immediately recognize the orderly as Scatman Crothers, who had a much less amicable relationship with Jack Nicholson in The Shining, where Crothers played Dick Hallorann, head chef at the Overlook Hotel.
But Crothers had a career that went far beyond either of these roles. Before he took up acting, he spent 20 years as a multi-instrumentalist and vocalist touring the jazz circuit. He said (via The New York Times) that he took his stage name when a radio director in Dayton, Ohio, said he needed something snappier than Benjamin Sherman Crothers. "I told him to call me Scatman because I do a lot of scat singing." 
He made his screen debut in 1948 on LA TV's Dixie Showboat, as the first Black performer broadcast in the city. Many years later, he had a recurring role on the classic sitcom Sanford and Son, and he was a regular on another called Chico and the Man. But you won't recognize his face in some of his most recognizable roles. He starred as a kung fu-fighting canine in the classic cartoon Hong Kong Phooey, and he played supporting parts in the even more classic Transformers as Jazz and in Disney's The Aristocats, where he returned to his jazz roots to lead the musical set piece "Everybody Wants to Be a Cat."
William Redfield kept the peace as Dale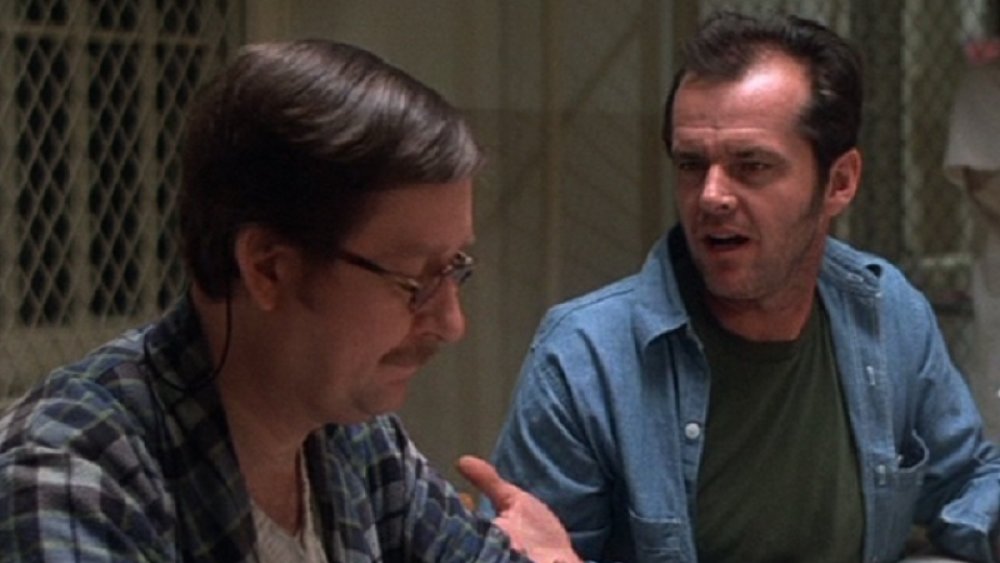 One of Chief and McMurphy's most prominent wardmates is Dale, a middle-aged man who does what little he can to maintain some kind of order when Ratched isn't around. He's played by William Redfield, a veteran stage actor who'd been acting since he was nine years old. Entertainment was the family business for him. His father was a conductor, and his mother was a chorus girl whose resumé included Broadway's legendary Ziegfield Follies. Redfield had a successful stage career in his own right, acting in plays by everyone from Shakespeare to the great songwriter Cole Porter. He even originated the role of Si Crowell in Thornton Wilder's classic Our Town.
He also appeared in a number of beloved movies, including the first of Charles Bronson's crook-killing sprees in Death Wish and the sci-fi classic Fantastic Voyage. His role in One Flew Over the Cuckoo's Nest could've catapulted him to even greater heights, but tragically, it didn't work out that way. Redfield was diagnosed with leukemia during filming, and he died two years later.
Miloš Forman directed One Flew Over the Cuckoo's Nest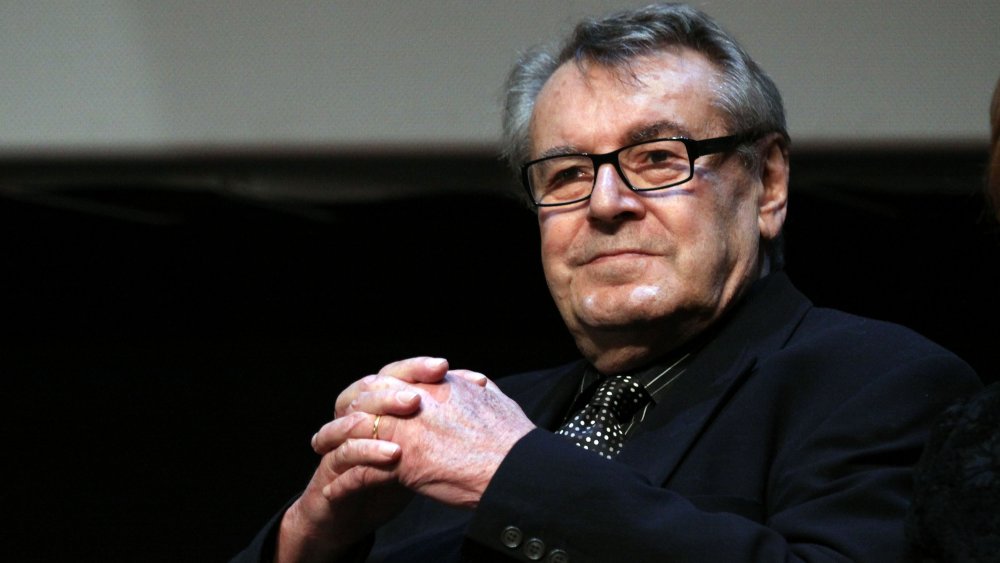 Ernesto S. Ruscio/Getty Images
One Flew Over the Cuckoo's Nest's story of rebellion against stifling authority must've been especially appealing to director Miloš Forman. He began his career in Soviet-controlled Czechoslovakia, and despite the Ratched-like regime that heavily censored the arts, Forman spent his career making McMurphy-like films that defied authority. The most famous is the Oscar-nominated The Firemen's Ball, the story of an incompetent small-town fire department's disastrous attempts to throw a party, which was widely interpreted as a satire of the Czech government.
Forman moved to America, but his first movie there, Taking Off, did so poorly he joked that he "ended up owing the studio $500." He had much greater success with One Flew Over the Cuckoo's Nest, which won him his first Oscar. He won another for Amadeus, a film that reinterpreted the life of Mozart as an opportunity to explore his themes of youthful hedonism and middle-aged mediocrity. Forman continued to explore controversial figures like the pornographer Larry Flynt in The People vs. Larry Flynt, the great Spanish painter Francisco de Goya in Goya's Ghosts, and comedian Andy Kaufman in Man on the Moon, which starred Jim Carrey and gave Forman a chance to reteam with Kaufman's Taxi costars Christopher Lloyd and Danny DeVito.
Believe it or not, Michael Douglas produced One Flew Over the Cuckoo's Nest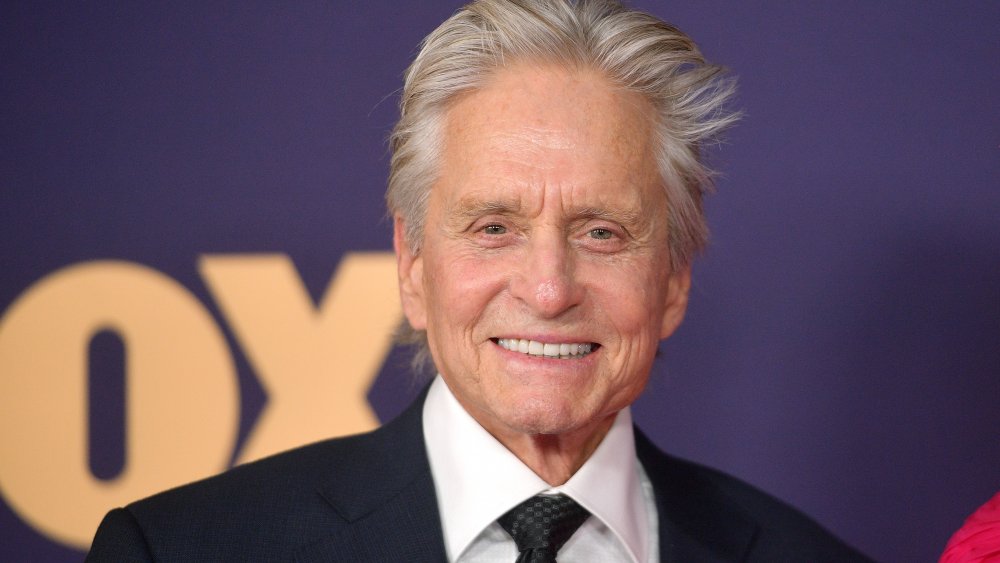 Matt Winkelmeyer/Getty Images
Reading through the credits to One Flew Over the Cuckoo's Nest, you might spot another familiar name, even though he doesn't appear in the film. Michael Douglas produced the movie after buying the rights to Ken Kesey's novel from his father, the late, legendary actor Kirk Douglas. The elder Douglas had bought the book in the hopes of starring in the adaptation himself, but since he'd aged out of the role by 1975, the role went to Jack Nicholson, instead.
While he was working on Cuckoo's Nest, Michael Douglas was also starring in the crime show Streets of San Francisco. He's continued acting and producing up to the present, sitting in the producer's chair for films like Romancing the Stone, Face/Off, and both Flatliners movies. His acting career really hit its stride in the '80s, when Douglas specialized in erotic thrillers, including blockbusters like Basic Instinct and Fatal Attraction. This was also the decade when he played his most iconic role as insider trader Gordon Gekko in Oliver Stone's Wall Street, where his sleazy charm and "greed is good" motto made him the symbol of '80s excess.
More recently, he won both an Emmy and a Golden Globe for his performance as celebrity pianist Liberace in Behind the Candelabra, and he entered the Marvel Cinematic Universe as Hank Pym in the Ant-Man series. And even the very youngest viewers might recognize him from his unlikely role as Guy, the protagonist of Netflix's adaptation of Dr. Seuss's Green Eggs and Ham.