Raised By Wolves Fans Just Got The Best News Ever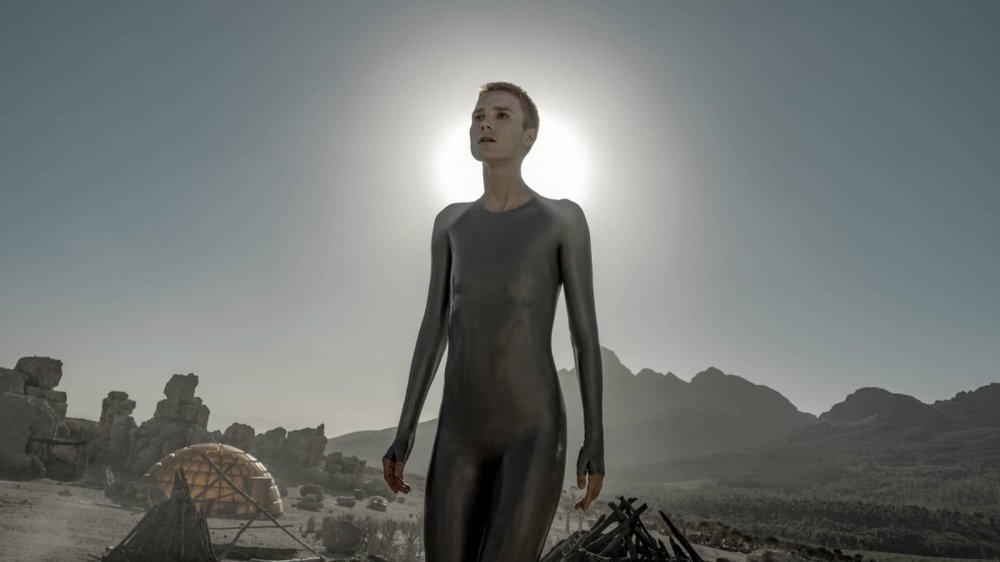 HBO Max/Coco Van Oppens
HBO Max is one of the more recent streaming platforms, and right out of the gate, the service proved it was a force with which to be reckoned. Great TV shows and movies have been available to watch since the service launched, but it was also clear from the start HBO Max wanted to get in on original content. The Anna Kendrick-starring comedy Love Life proved to be a big hit with fans, and anyone wanting something more dramatic found it with the science fiction series Raised by Wolves.
From the mind of Aaron Guzikowski (Prisoners) with sci-fi legend Ridley Scott (Alien, Blade Runner) as an executive producer, Raised by Wolves focuses on two androids who have been tasked with raising human children on the distant planet Kepler-22b. Through this journey, the androids discover how difficult it is to control human belief, and the burgeoning colony threatens to be torn apart by such differences. 
The first three episodes of Raised By Wolves debuted on HBO Max on September 3rd, 2020, and it's done exceptionally well. In fact, today WarnerMedia published a press release stating the show was picked up for a second season, which is very good news for fans of heady sci-fi. 
Raised by Wolves has been the best-performing HBO Max series so far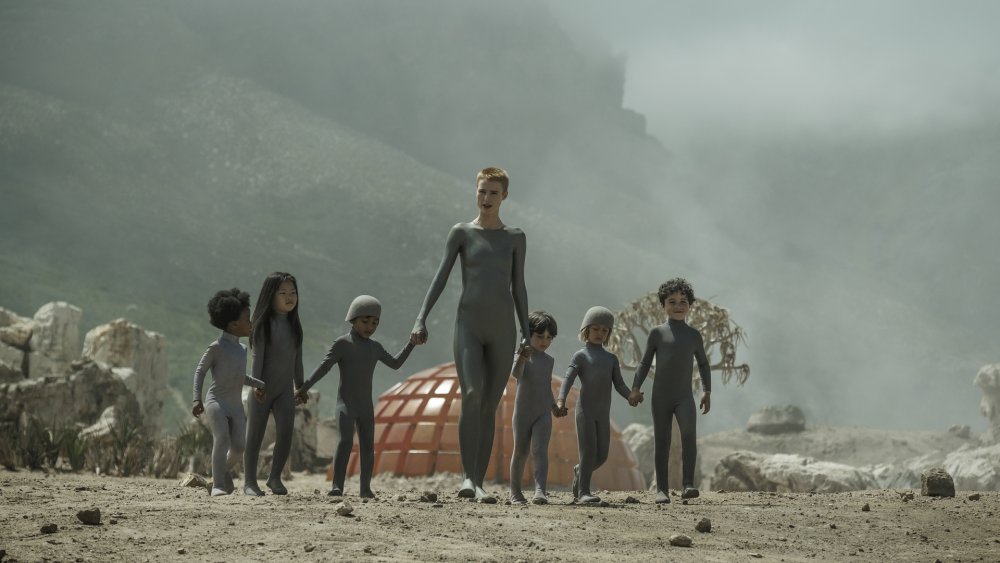 HBO Max
According to the press release, Raised by Wolves has been the #1 performing HBO Max original series since the service launched. As a result, it should come as no surprise that the platform has ordered a second season. The show has been a strong performer for HBO Max, and in the second week following its debut, it grew its audience by nearly 50 percent. 
Sarah Aubrey, head of HBO Max, had high praise for the series. "When I think of Raised by Wolves, I think of artistry; artistry in crafting a compelling storyline, artistry in the out-of-this-world production design, special effects and cinematography, artistry in our actor's portrayals of these memorable characters, and artistry attached to the legendary work of Ridley Scott, Aaron Guzikowski and our phenomenal crew," she said. 
Executive producer Ridley Scott also spoke about the renewal, and how the team has already been brainstorming ideas for what could happen in the next season. "Being a dyed-in-the-wool advertising man, I was knocked out by the extraordinary campaign done by HBO Max marketing, which conveyed the ambitious storyline in such a provocative and tactile manner, and deftly positioned our first season of Raised by Wolves as a 'must watch' show," Scott enthused. "We were even happier that audiences have responded so enthusiastically. We are already deep into the "layers" of season 2, as Aaron has begun to shape what we think will be another brilliant season to inspire the imagination."
The show has been a hit with critics and audiences alike. Stay tuned for more details regarding season 2 of Raised by Wolves as they become available.