Why Horror Fans Are Excited About Two Metal Frames At Universal Studios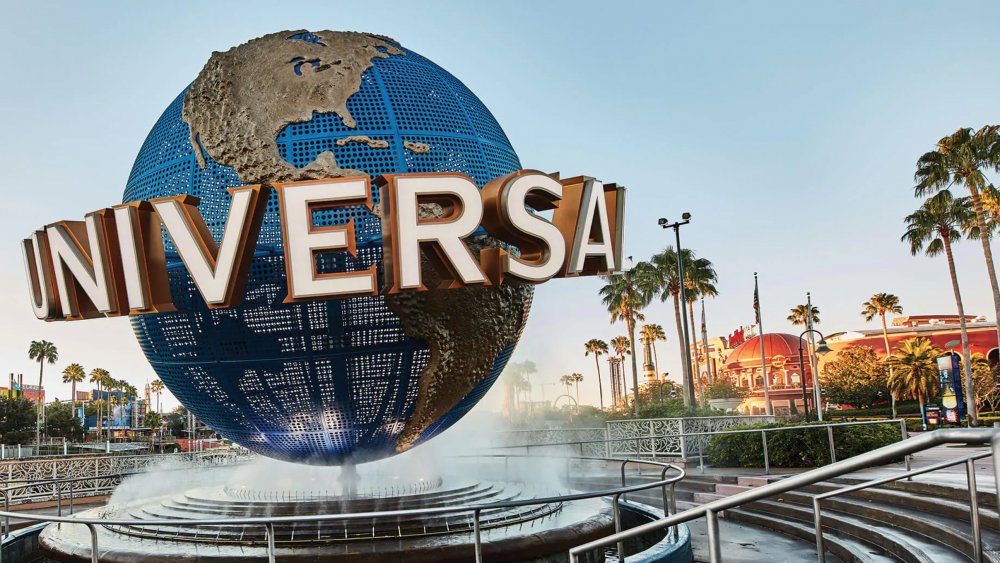 Universal Studios Orlando
Horror fans from all over the world pour into Universal Studios every year to enjoy a hearty dose of terror at the event known as Halloween Horror Nights. With the entertainment shutdown showing little sign of fully lifting anytime soon, people had pretty much written off such events until well into the future. Have no fear, though — or, err ... have fear? — because a photo from inside the park has given us all hope.
There are several heroes across the Twitterverse that are dedicated to hunting down ways for us to get out into this pandemic-stricken world and safely enjoy ourselves. Stepping into the season are horror fans such as @SunshineFrights (an account dedicated to finding haunted attractions in Florida). The user tweeted pictures of some metal frames, and anyone who is a Universal Studios aficionado immediately recognized their significance. 
Universal Studios teases that Halloween Horror Nights is back on!
Given all the COVID-19-related complications that would come with attempting to run any sort of haunted house-like attraction, Universal announced in July that it would be cancelling Halloween Horror Nights. In recent weeks, however, they have been teasing that the event might take place after all!
A tweet from the official account for Halloween Horror Nights hinted at the event being back on with a simple question: "Did you miss me?" It was the first peep we had gotten about HHN since July, and details have continued to emerge in regards to its happenings. Knowledge of building permits hint that four of the originally planned ten haunted houses could be near completion. The primary buzz has been the discovery of the metal frames used to house HHN signage at the entrance to haunted houses. Placing entrance signs to HHN haunted houses would likely be the final step toward the event taking place.
There are detractors stating that these frames are used for other purposes besides HHN signs. Some commenters claim that the park uses the metal framework for all sorts of mundane purposes, such as corporate events. Still, Universal keeps poking at the embers with more teasers, including a Twitter picture of the metal frames with the caption, "UPDATE: we are being told this is NOT a churro stand." As cryptic as that seems, it's becoming more obvious that we may be getting a Halloween Horror Nights after all. Tis' the season.