This Is What The Original Nurse Ratched Looks Like Today
United Artists
From the minds of Ryan Murphy and Evan Romansky comes a twisted new vision inspired by Ken Kesey's watershed novel One Flew Over the Cuckoo's Nest. The new Netflix series, Ratched, debuts on the platform on September 18, 2020, and follows a young Mildred Ratched (Sarah Paulson) as she arrives at a leading psychiatric hospital in Northern California to begin her grim work. While she starts out as an ideal nurse, she slowly begins to learn about the horrendous experiments taking place at the hospital. The darkness inside her begins to grow, revealing the true monster we see fully formed in One Flew Over the Cuckoo's Nest.
Nurse Ratched is one of the all-time great literary villains. She's a cold, heartless tyrant in the original book, but the opportunity to see her origin story play out promises to bring added depth to the character. While Paulson will undoubtedly do a superb job in the role, she has some mighty big shoes to fill, seeing as how actress Louise Fletcher really brought the character to life in the 1975 film. And where did Fletcher go after playing the villain of a lifetime and winning the Academy Award for Best Actress for her trouble? 
Turns out, she kept on acting in some stellar movies and TV shows. This is how Louise Fletcher looks today, and what she's been up to since Cuckoo's Nest. 
Louise Fletcher looked out of this world on Deep Space 9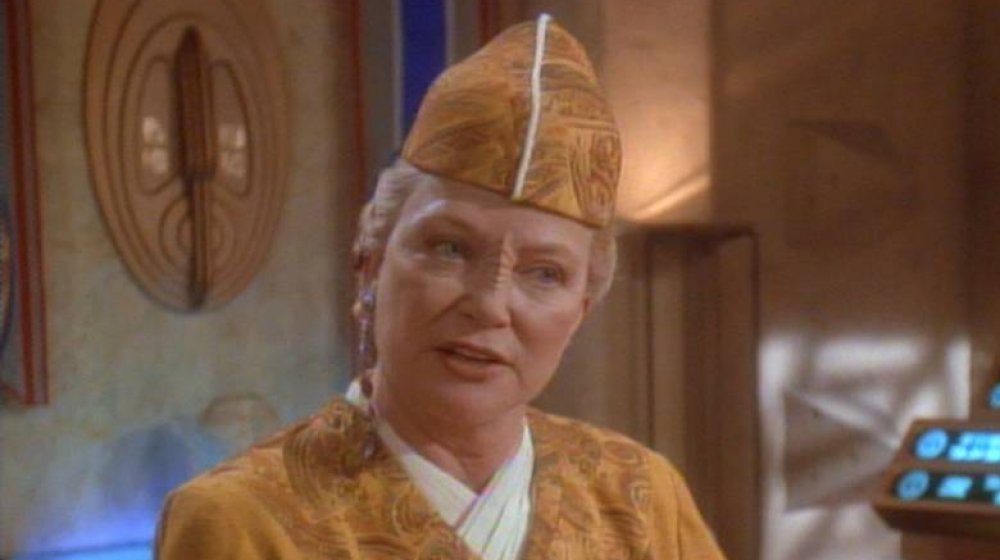 CBS Paramount
Before she terrified audiences as Nurse Ratched, Fletcher had numerous appearances on various TV shows, including Perry Mason and The Life and Legend of Wyatt Earp. Afterwards, however, she broke out in a big way. In addition to winning Best Actress at the Academy Awards, she also took home a BAFTA Award for Best Film Actress in a Leading Role as well as the Golden Globe Award for Best Actress in a Motion Picture – Drama. 
From there, she went on to star in numerous other high-profile films including Exorcist II: The Heretic, Firestarter, and Invaders From Mars. Apparently, taking home a grip of awards keeps the casting directors calling. The 1990s continued to be a great time for Fletcher and her career. From 1993 to 1999, she made regular guest appearances on Star Trek: Deep Space Nine in the role of Kai Winn Adami, a Bajoran religious leader. She also played the role of Helen Rosemond in the 1999 teens-behaving-badly film Cruel Intentions. 
After the start of the new millennium, things quieted down a bit for Fletcher, but that doesn't mean she's been entirely resting on her laurels by any means. 

Louise Fletcher's most recent role was in 2017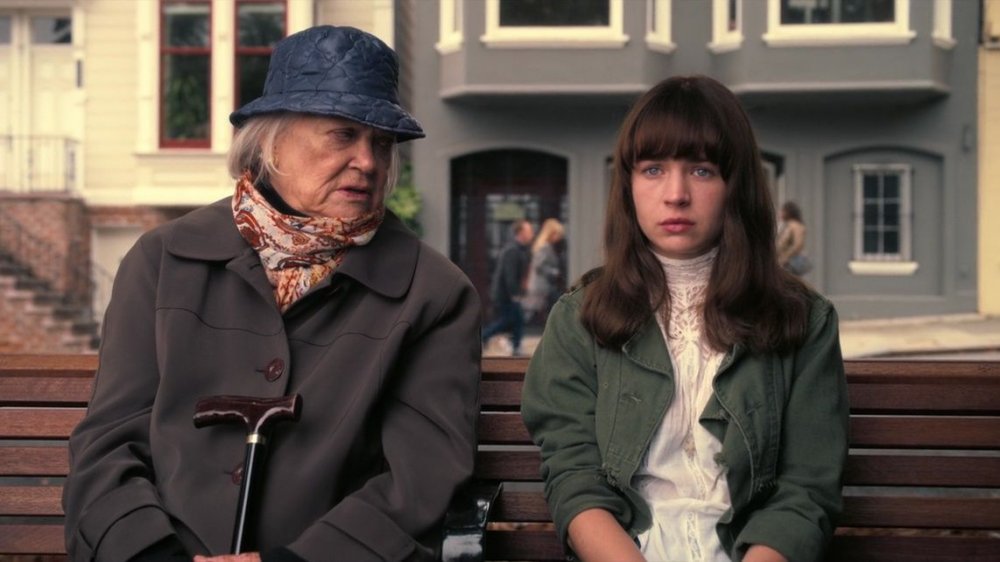 Netflix
Louise Fletcher has popped up on your television screen throughout the last decade. Most notably, she played the role of Peg Gallagher on Shameless. Frank Gallagher (William H. Macy) hadn't seen his mother in years, and her return to the family really shook things up for a few episodes until she passed away in an untimely fashion. There have been other roles here and there, but her last big part was as Rosie on the Netflix series Girlboss.
Fletcher's had quite the legacy. Interestingly, she now claims that she's unable to appreciate her performance in One Flew Over the Cuckoo's Nest. In an interview from 2017, she said she finds the film too "painful" (via Statesman Journal). The film itself is particularly oppressive and cruel, and most of that comes from the character she helped bring to life. We can imagine why that might be hard to look back on. 
Will the Netflix series Ratched help smooth over some of those sharp corners? Or will Nurse Ratched only become more sadistic? We'll have to wait and see when the show premieres on September 18.