Who Else Has The Boys' Doppelganger Doppeled?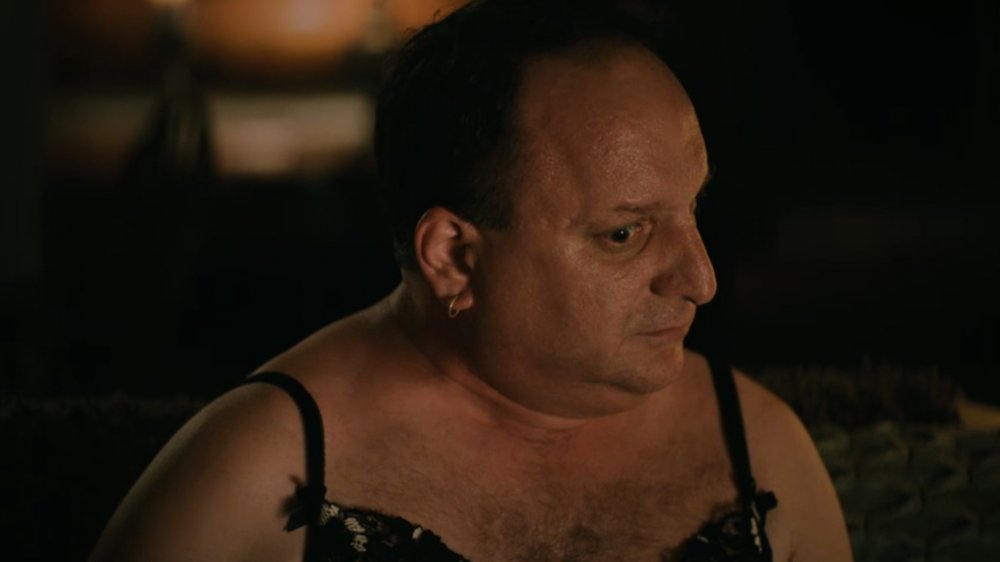 Amazon Studios
This article contains spoilers for The Boys season 2
So far on The Boys, not only have we "seen" an invisible perv who likes to stalk women's restrooms, but we also have a shapeshifter in the form of Doppelganger (Dan Darin-Zanco). It's still a mystery why these down-on-their-luck Supes see prostitution as their only outlet, but between Doppelganger and Gekko, it's certainly becoming a pattern. 
Either way, it makes sense why Doppelganger doppels so much when we see him revert to his true form. Unfortunately, he can only hold his alterations for so long, as shown in the cabin scene during his intimate encounter with Homelander (Antonin Starr). Not that we'll ever forget one of television's most cringe-worthy moments, but Doppelganger helped Homelander work out some of his oedipal issues by transforming into the dearly departed Madelyn Stillwell (Elisabeth Shue). After Homelander tires of the mommy cosplay, Doppelganger transforms into the lead Supe himself in a Hail Mary attempt to please him. Narcissist that Homelander is, it was certainly a valiant effort, but there are apparently limits to how much old laser eyes is willing to love himself. As a result, the transformation into Homelander marked the Doppelganger's last doppel. May he rest in peace. 
This recent — and final — appearance reminds us how many strange tools the Supes have at their disposal, while making us question the identity of every character we've met so far. How many times has the Doppelganger been used by Vought? Who else has he doppeled?
Doppelganger played a seductress in Season 1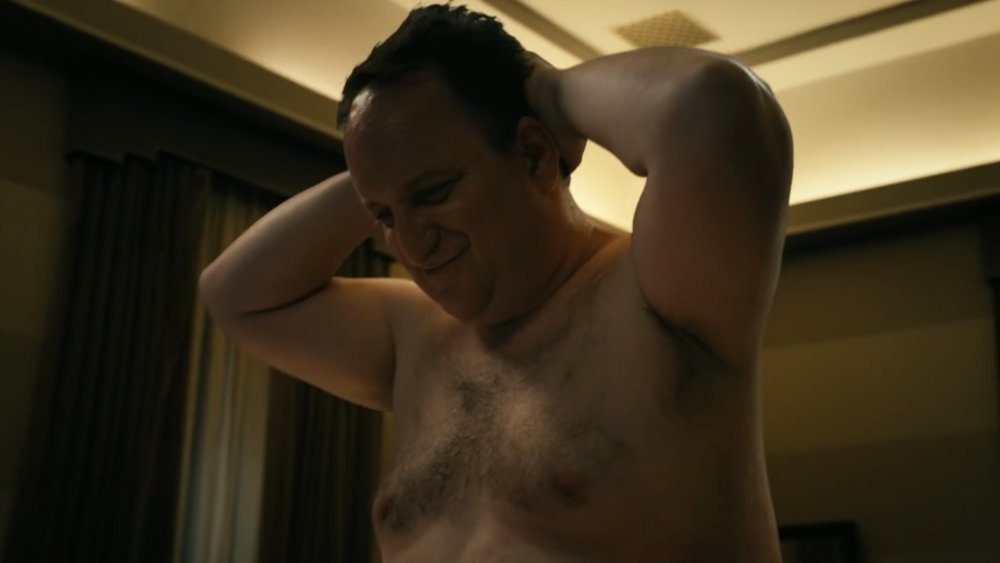 Amazon Studios
Most theories floating around about who Doppelganger has impersonated aren't grounded in much evidence. We have yet to see if any additional trickery from the Supe is shown later in season 2. Given that his neck was snapped in that cabin, it is unlikely that any more deep cover revelations will present themselves. The Boys could give us some flashbacks involving Doppelganger, but that feels a bit cheap as far as surprises go. So far, Eric Kripke and his writing team have shown us that they aren't a fan of using predictable tropes.
So far it looks as though Doppelganger has only appeared in two episodes. Not only did he doppel Madelyn Stillwell for a thirsty Homelander, but he also appeared in an episode entitled "Cherry" way back in season 1. At that time, Vought was fighting to get Supes into the military, and Stillwell used the shapeshifting Supe to blackmail a senator. Doppelganger posed as a young woman and lured the senator into a hotel room where he snapped pictures of the two of them in a compromising position. Classic Vought. 
With all the possible implications that come with impersonations, we are surprised that Doppelganger hasn't been used more often, though it is possible that Kripke sees these kinds of cheap twists as a hallmark of lazy writing. Digging through the comic book source material has shown zilch as far as appearances from the shapeshifter go. It looks as though the tubby sneakster has reached the end of his story, which is a good decision. We wouldn't want things to get predictable.