The Iconic Batman Supporting Character We'll See On Pennyworth Season 2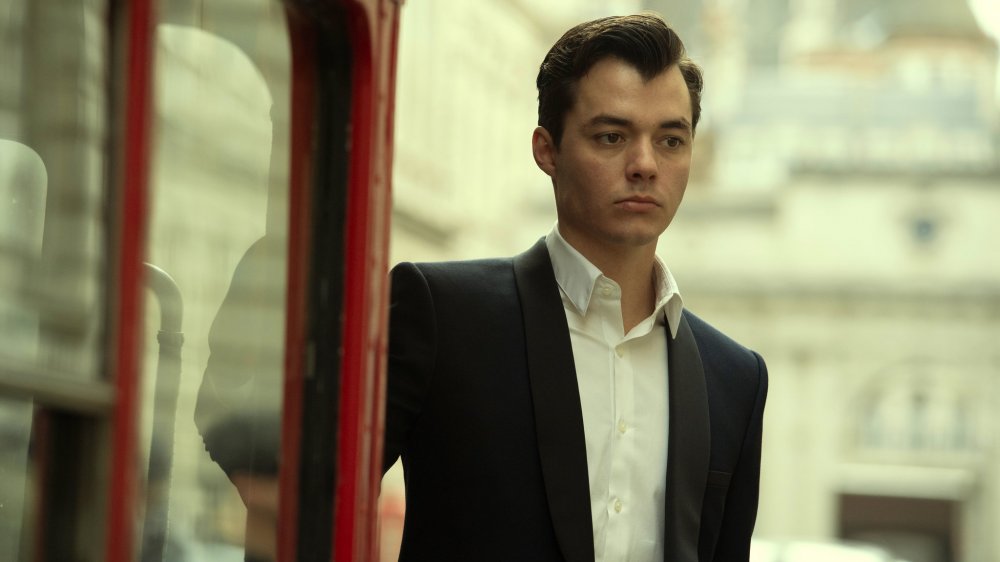 Epix
From Batman Begins, to Gotham, to Joker, to Pennyworth: back when the latest Batman prequel series was first announced, it almost seemed like someone had lost a bet, to see who had to reach the furthest back into Bruce Wayne's backstory to find a new story. After all, watching the Joker's origin is one thing, and Jim Gordon's is another, but was the world truly ready to tune in, episode after episode, to a series that depicted the elderly butler Alfred Pennyworth (Jack Bannon) as a dashing young British SAS soldier, coming home from the war?
Well, evidently, yes.  
Epix renewed Pennyworth for a second season back in 2019, and production in the U.K. was moving forward for a 2020 release before all that COVID-19 craziness stopped the world in its tracks. They're currently getting the show back on the road, though — COVID-19 precautions in place, of course — and during a September 2020 panel at DC FanDome, Pennyworth showrunner Bruno Heller teased that fans could look forward to some more familiar Batman elements in the second season. Heller's biggest reveal was the news that Martha (Emma Paetz) will be pregnant, but in the midst of this, he also let slip that a certain classic Batman character is about to enter the fray. 
Want to guess who? Here's a hint — he's a rather "foxy" guy. 
Lucius Fox is coming to Pennyworth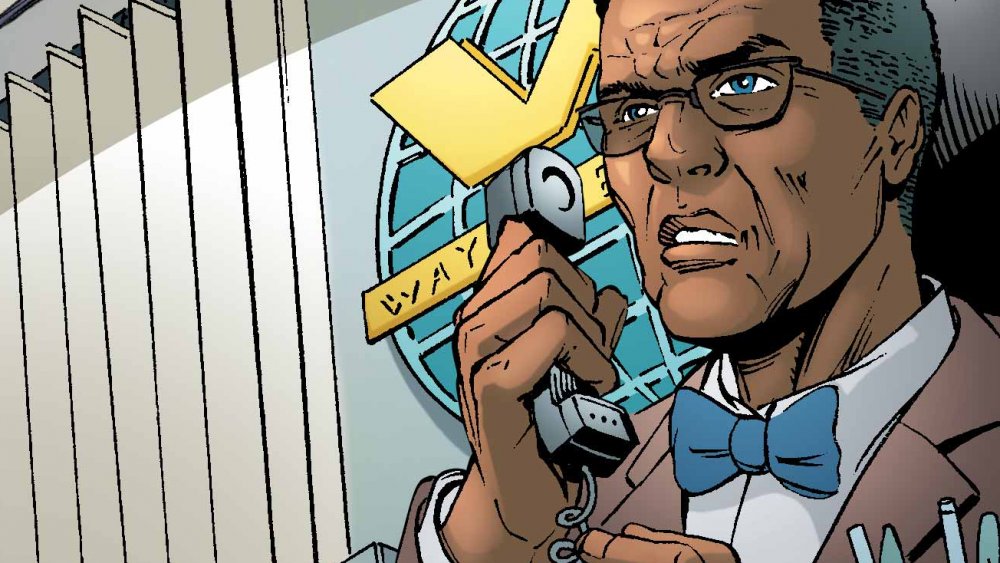 DC Comics
That's right, fans. Lucius Fox, generally depicted in most Batman media as the brilliant man keeping Wayne Enterprises afloat while a certain prodigal son flips off rooftops in a weird costume, is about to jump into the Pennyworth universe. 
At this point, admittedly, it's hard to hear the name Lucius Fox without immediately recalling Morgan Freeman's depiction in the Dark Knight trilogy. Obviously, there's no way Freeman could don the bow tie again here — nor would it make sense — but for now, no one else has yet been cast, either. However, as Heller told IGN, they do know what they want: "We're going to cast someone consonant with the goodness and the richness of the history of that character."
Well, that's a good start. Meanwhile, Heller also emphasized that Fox's depiction on Pennyworth would be unique, while still honoring the character's legacy on comics, TV, and film. As he elaborated, "He comes in very unexpectedly, not in a role or a situation you'd expect to find him in. And it's been really fun writing him as a character because he's one of those characters that, like Alfred himself, has got a rich canonical history. Great people have played him. And so it's cheating, really, because there's already a weight to the character. So you have to find a way of living up to expectations and surprising people at the same time and making him consonant with all the great portrayals that have come before."
Season two of Pennyworth is currently in production, and will probably release sometime in 2021.