Gendry Might Finally Row Back Onto Game Of Thrones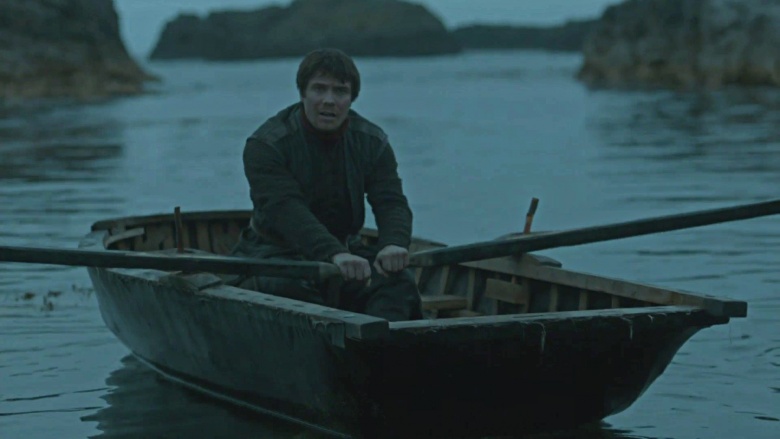 Contains potential spoilers for Game of Thrones season 7
Imagine how Gendry's torso must look now.
The last time we saw the illegitimate son of Robert Baratheon, Gendry (Joe Dempsie) was rowing away from Melisandre at the end of season 3. But a report from the set of season 7 hints that he might finally have found his way ashore.
According to Watchers on the Wall (via Vanity Fair), Dempsie was spotted arriving at the airport in Belfast, where the cast and crew are currently working.
Although that doesn't necessarily mean Gendry will return this season, Vanity Fair points out that similar rumors surfaced last year when Rory McCann (the Hound), Art Parkinson (Rickon), and Natlia Tena (Osha) were all seen near the set, and all of their characters did show up in season 6.
So where has Gendry been this whole time? Showrunners David Benioff and D.B. Weiss recently told the UFC Unfiltered Podcast that Gendry has been out there on the sea. Benioff said, "It's a very long [trip]."
We'll have to wait longer than usual to see if he makes it back. Production of season 7 was delayed so winter can come to Westeros, which means the premiere will be a few months late. Check out a few more characters that were missing from season 6.