The Truth About The Girl Who Plays Emma In The Expecting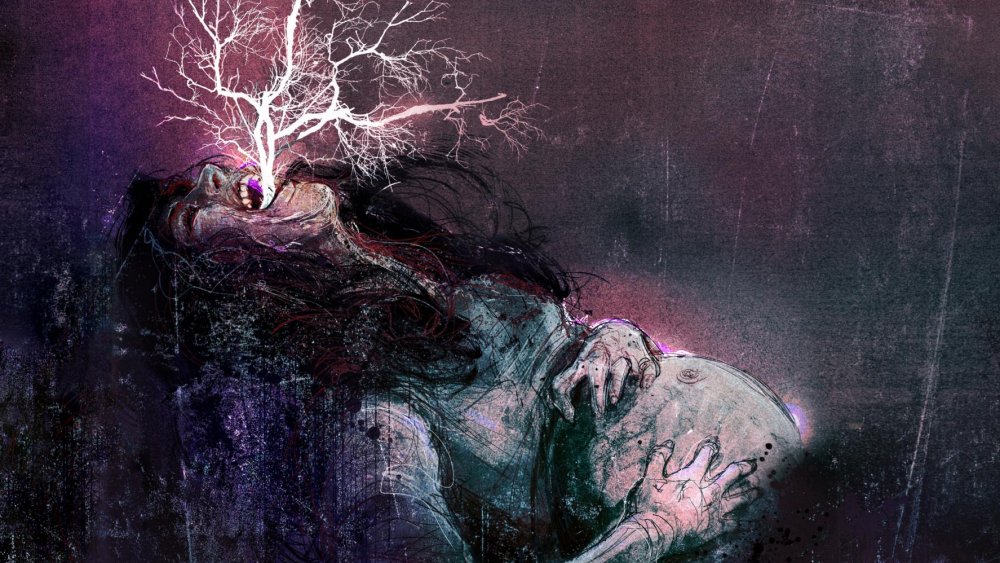 Quibi
This content was paid for by Quibi and created by Looper.
In the home stretch of its inaugural year, upstart streaming platform Quibi continues to put out fresh content in its signature bite-sized format. As Quibi continues to experiment with its very unique presentation, it also looks to refine its approach to various genres. With Halloween season fast approaching, there's no better time for them to expand their horror offerings.
One such series that'll arrive in the fall of 2020 is The Expecting, the story of a young woman who becomes pregnant under mysterious circumstances and must deal with the frightening implications, all while unraveling a conspiracy surrounding her. Such a hefty plot calls for a capable cast, including Daniel K. Isaac and Mira Sorvino, but it's AnnaSophia Robb who leads the charge.
The young actress who features in The Expecting as Emma has already proven over the past 17 years that she's a valuable talent in front of a camera. She's managed to accomplish a lot so far in her career throughout the worlds of TV, film, and beyond, and The Expecting is just the latest feather in to her cap. For those unfamiliar with her previous work, here's the rundown on rising star AnnaSophia Robb.
Robb got her start in commercials and background appearances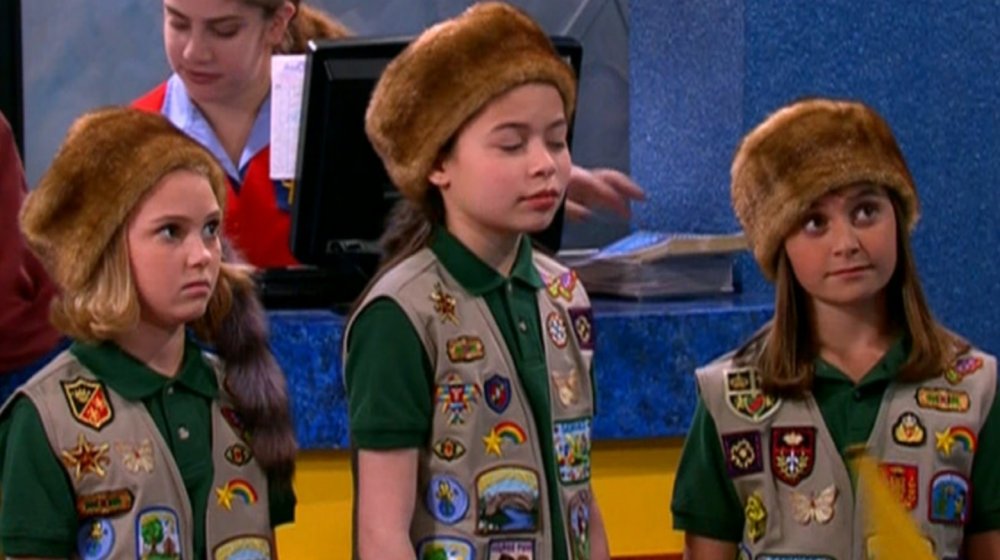 Nickelodeon
AnnaSophia Robb got her start in the acting world at only eight years old, but she still had a few years to go before she'd make it to the big screen. In fact, her first few roles were incredibly small as she made a handful of appearances in various commercials in the early 2000s. She took part in commercials for both Bratz dolls and McDonalds before finally getting her chance to work on a television program.
Robb made her TV series debut in 2004 in the Nickelodeon series Drake & Josh during its first season, appearing briefly as Liza, a member of Megan's (Miranda Cosgrove) campfire troop in the episode titled "Number One Fan." At only 11 years old and a glorified extra, there wasn't a lot for the aspiring actress to do in the episode, but the experience opened up more than a few doors for her. From then on, her roles got bigger and more important, and her star was officially on the rise.
The young adult genre made her a star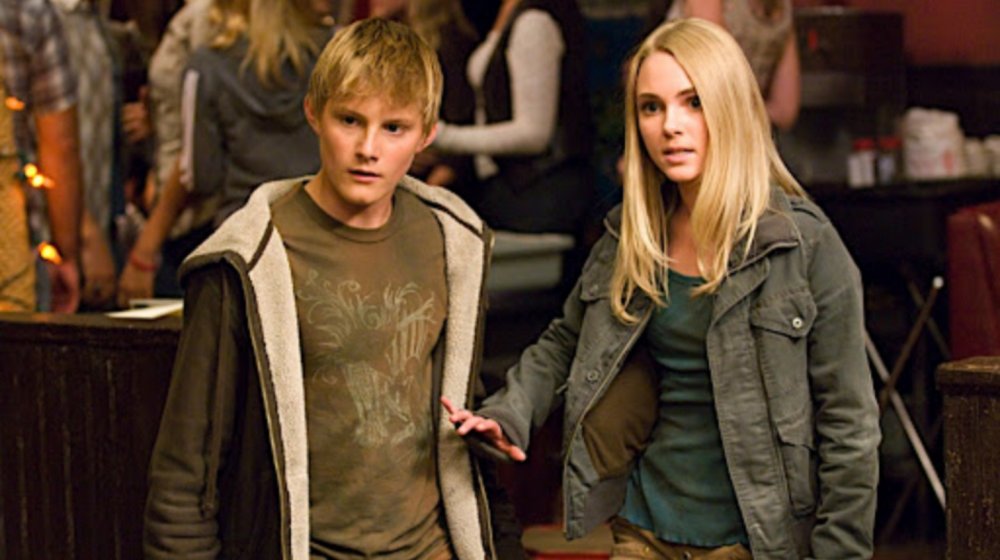 Disney
As she got older and gained more experience as an actress, Robb hit her stride as a frequent face in teen movies, big and small. She debuted as a leading lady in the television movie Samantha: An American Girl Holiday in 2004, and only went up from there. Her biggest role to date is probably the gum-chewing Violet Beauregarde in Tim Burton's Charlie and the Chocolate Factory, often credited as the project that put her on the map.
Robb is also fondly remembered by audiences for her work in 2007's critically acclaimed fantasy Bridge to Terabithia, and 2009's Race to Witch Mountain, where she spawned a meme with her co-star Dwayne "The Rock" Johnson. She even got the chance to play famed surfer Bethany Hamilton in Soul Surfer, a 2011 biographical drama about her life and career before and after her fateful shark attack. Naturally, her 20s have brought a move to more mature projects, like 2018's Freak Show and 2020's Words on Bathroom Walls.
AnnaSophia Robb continues to appear on television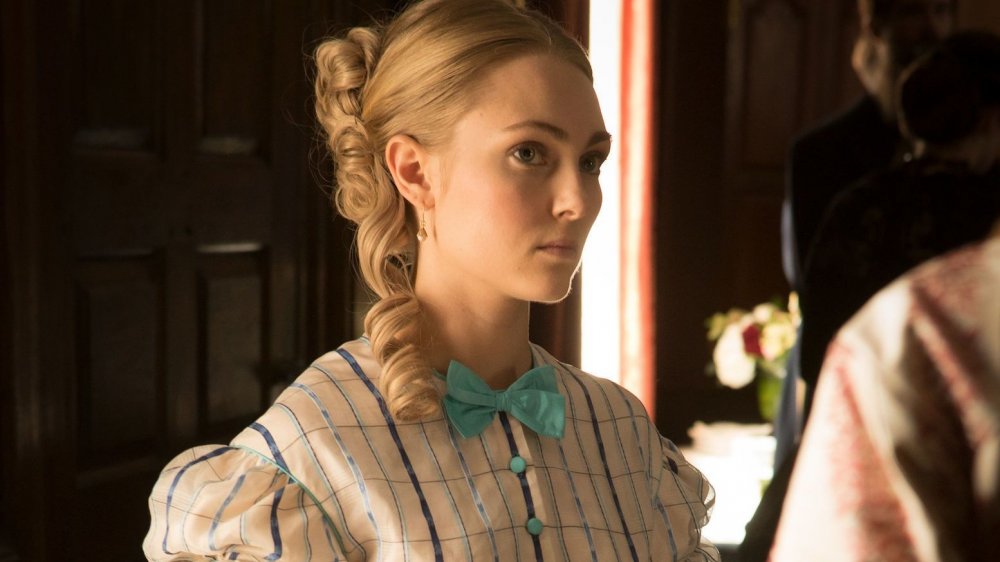 PBS
Even as her movie career gained traction, Robb has always found time to keep up with her television work as well. She returned to Nickelodeon in 2006 for a one-off voice appearance on the Danny Phantom episode "Kindred Spirits" but then took a hiatus from TV for seven years. She returned to lead the CW's Sex and the City prequel The Carrie Diaries as a young Carrie Bradshaw, and later played Alice Green on the PBS miniseries Mercy Street. 
In recent years, she's taken on a handful of shorter runs on various programs, such as her six-episode tenure on Hulu's The Act in 2019. Robb has kept busy throughout 2020, appearing in two episodes of Little Fires Everywhere and Day By Day. As for her future TV projects, she's set to feature on the Peacock original crime drama Dr. Death, playing the part of Michelle Shughart.
Robb had a charting single on the Billboard Hot 100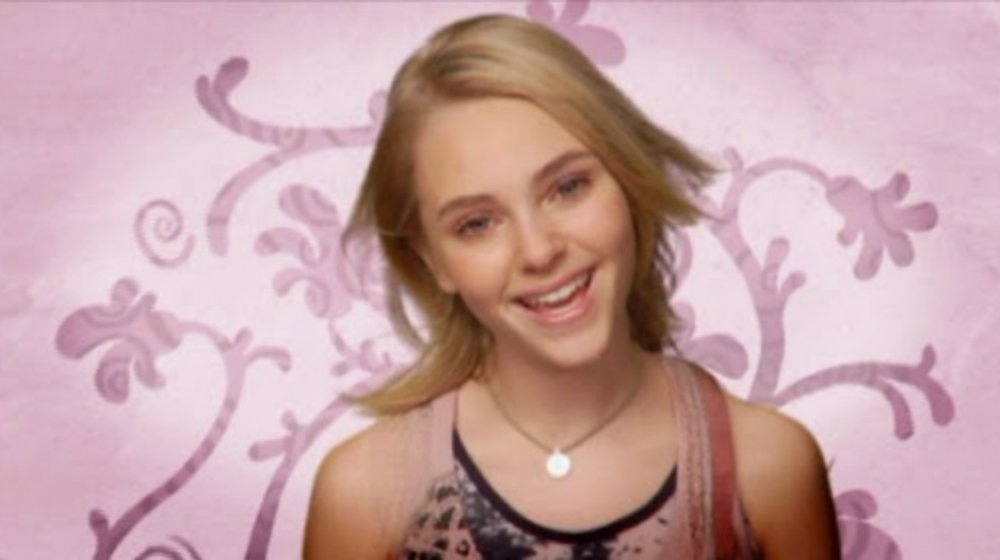 Disney
AnnaSophia Robb is undoubtedly an impressive actress, but her talents aren't limited to that field alone. In 2007 for the Bridge to Terabithia soundtrack, she lent her vocals to the song "Keep Your Mind Wide Open" and also appeared in the music video lip-sync alongside clips from the movie. Her track peaked on the Billboard Hot 100 music chart in the number 90 spot in March of 2007 — an impressive feat for someone who wasn't a full-time recording artist.
If the chilling plot synopsis for The Expecting is any indication, there won't be much singing or merriment to be had for AnnaSophia Robb this time around. Nevertheless, her time as the leading lady of this Quibi original is certain to do wonders with her stock in Hollywood. As she has with every opportunity she's been given, AnnaSophia Robb will likely excel in The Expecting and solidify Emma as one of her defining performances thus far.