The Mixed Martial Arts Series Cobra Kai Fans Need To Binge Next On Netflix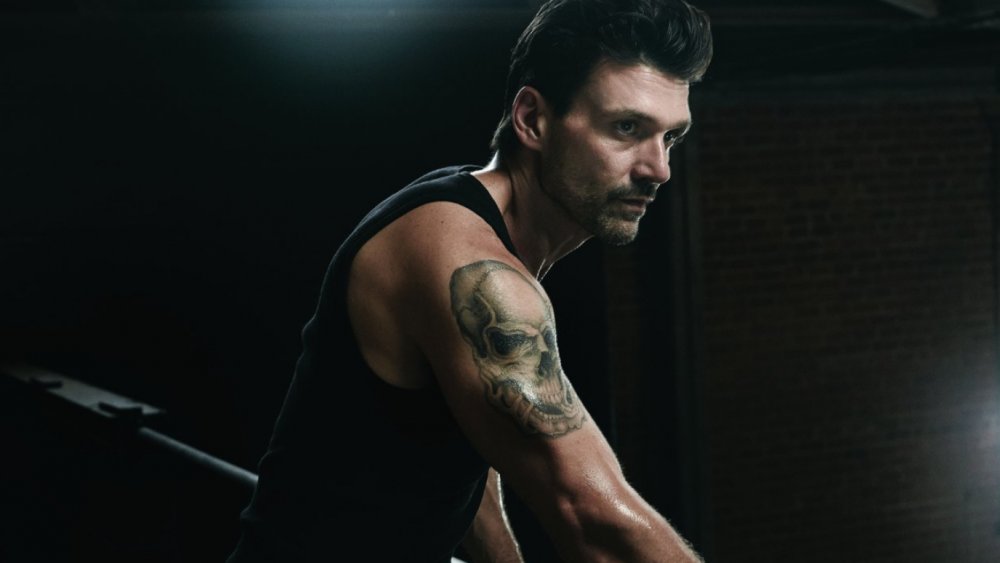 Netflix
It's been over 30 years since Daniel LaRusso (Ralph Macchio) crouching-tiger-hidden-crane-kicked his way into history in the first The Karate Kid with the guidance of his mentor, Mr. Miyagi (Pat Morita). The lanky kid from Jersey stepped into a new California town and didn't waste any time wreaking havoc among its residents with his adolescent rage. All these years later, the saga continues. Now, he owns a car dealership where he convinces new couples that the only way they'll be happy is with a new mini-van. Cobra Kai continues Daniel-san's story by stripping away the glory and confronting the realities of aging, flipping the entire storyline around on itself and looking at a nostalgic favorite with fresh eyes. Of course, there's still karate — lots of karate.
Now, after two seasons of couching it up in your own little dojo, you have reached the end of the journey thus far. But alas, you are feeling karate-forlorn. You're seeking additional high kicks, but you can't go back to the dusty classics of the '80s. No, you want some fists that are a little more macho and a little less Macchio. Well, grasshopper, toss that sweaty kimono in the wash and get ready for some more martial arts action, because Netflix has got your back. There's a mixed martial arts series that is available for binging right now, and it features some familiar faces.
Kingdom is another way to get your fill of martial arts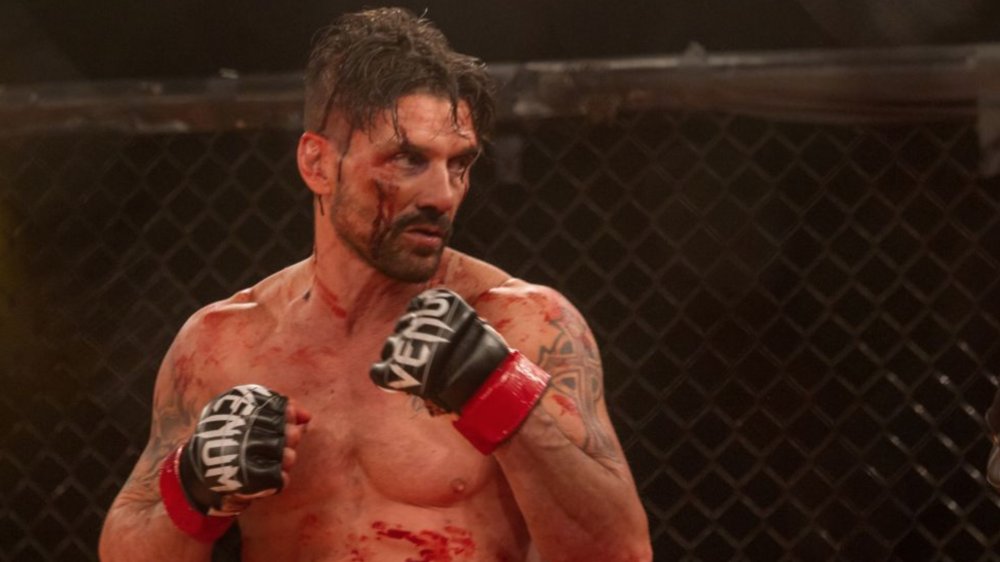 Netflix
Having originally run on the now-defunct Audience Network from 2014 to 2017, the TV series Kingdom was picked up by Netflix in June, and they wasted no time in releasing it to the masses. It's been an underrated show that continues to grab momentum as it finally reaches platforms with a larger audience. Its first season sports a 95% audience score on Rotten Tomatoes, and even the likes of James Gunn have been singing its praises. 
All 40 episodes of Kingdom are available to watch, in all their angry glory. The show features Frank Grillo (Captain America: The Winter Soldier, The Purge: Election Year) as a retired MMA fighter named Alvey Kulina. Past his own glory years, he now owns a gym where he trains fighters, including his sons, played by Nick Jonas (Jumanji) and Jonathan Tucker (The Ruins, Hostage). Naturally, each of them has their own unique bowl of emotional turmoil. 
The fighting doesn't always stay in the gym, though. As you may have guessed, the family's got issues — issues that are exacerbated when Kulina decides to train an old friend who just got out of prison. Along with an ex-wife with a drug problem who makes her living as a sex worker, Kulina has a full plate of drama. The only way anyone in his family knows how to deal with things is to fight — both in and out of the ring.
Does it sound as wholesome as Cobra Kai? Absolutely not. But we'll leave all those little life lessons in the dojo. This is a gritty example of what we love about martial arts shows laid out in front of a grimy brick backdrop. In his 50s — an age when most actors are trading in their leather jackets for suits to play politicians — Frank Grillo can still roll around in the octagon and show these young hooligans why his six-pack is better than theirs. It's also exciting to watch Nick Jonas break further away from the mold of his melodious past. In short, Kingdom is a must-view addition to your martial arts catalog.