Frank Grillo Is A Getaway Driver In Wheelman First Look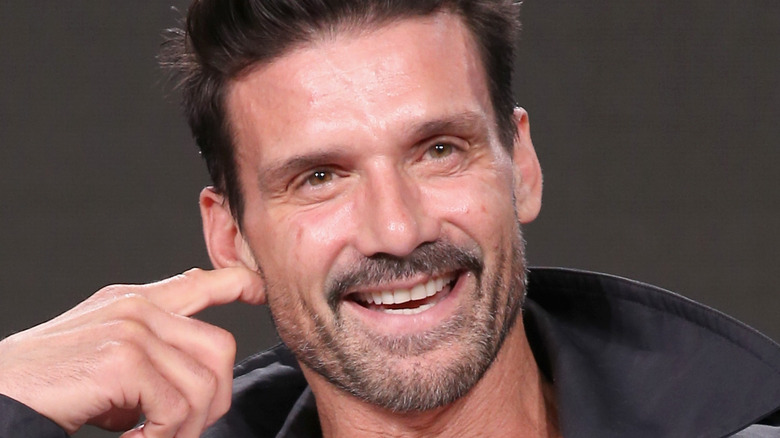 Getty Images
Frank Grillo is being pulled back into crime in the first image from his upcoming Netflix movie Wheelman. The movie stars Grillo as a getaway driver who finds himself in a life-or-death situation after a bank robbery gone wrong. As he deals with mysterious orders from an unknown caller, he'll have to figure out who double-crossed him before his family pays the price. 
You can view the first image from Wheelman at the bottom of this article. The movie is written and directed by No Road to Follow's Jeremy Rush, with Grillo and his frequent collaborator Joe Carnahan producing. Collider, who released the image, said that Grillo and Carnahan couldn't stop talking up the project, which Carnahan says has a "brutal simplicity."
"What appealed to me about Wheelman was its brutal simplicity and the fact that it was a father-daughter story, disguised as an action film," Carnahan said. "There was and remains a very '70s sensibility about the movie. It has [its] roots in films like Vanishing Point, Bullitt, and The Driver. There was a parsed down, spare, lean quality to the writing that reminded me of a Jim Thompson or Donald E. Westlake novel." 
While some filmmakers have criticized the Netflix model, Carnahan and Rush both seemed to be fully on board with what the streamer has been doing. "Netflix was brilliant, start to finish," Carnahan said. "Never an uncrated thought or a bad note. They were a superlative partner." Added Rush, "I'd also echo kudos and big thanks to Netflix for allowing us the opportunity to make exactly the film we wanted to make. This was a big part of our decision to make Netflix our home for the movie."
"I would add, that THE reason this film came to be, is because of Joe," Rush continued. "He was the one with the clout and the credibility and put himself on the line to get this film made. Joe took a huge risk on this screenplay and a first-time director, and championed the whole d**n thing through the impossible process that resulted in this film."
While the new image doesn't reveal much about Wheelman, it does offer a glimpse at another one of Netflix's many exciting new projects. The movie, which will hopefully get a trailer soon, is set to hit the streamer on Oct. 20; for now, see some upcoming originals– including Wheelman– you didn't realize Netflix was working on.