Game Of Thrones Star Diana Rigg Has Passed Away
Dame Diana Rigg, best known for playing the fiery and clever Lady Olenna Tyrell on Game of Thrones and Emma Peel on the British show The Avengers, has, sadly, passed away at the age of 82.
In an interview with BBC, her daughter Rachael Stirling — an actress, like her mother — says Rigg was diagnosed with cancer in March 2020, but that never stopped the woman from continuing to find joy in looking back on her long, full life — and a full life it was, indeed.
Diana Rigg put a ring on it in James Bond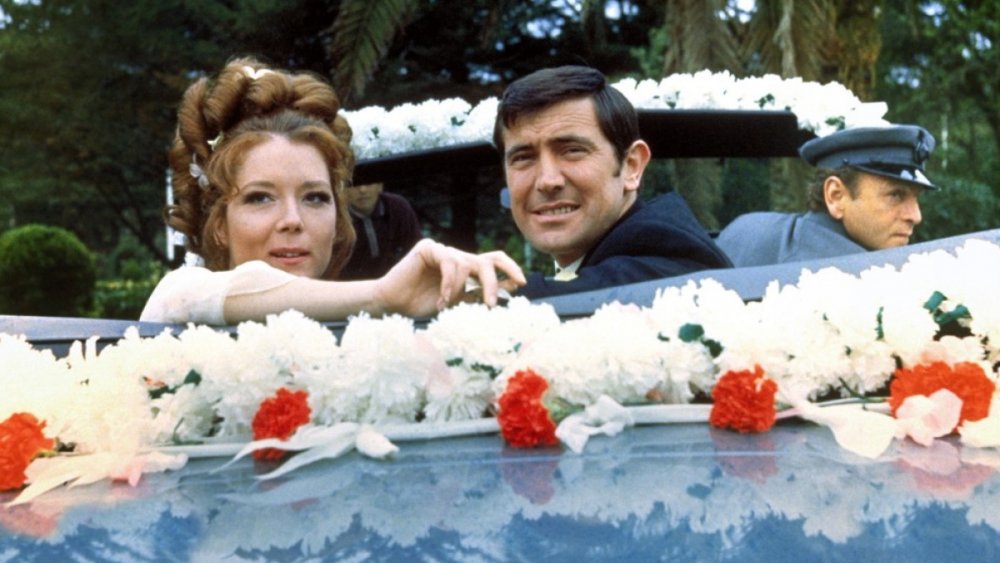 United Artists
Saying Bond girls are a dime a dozen is a disservice to the franchise and the ladies themselves, but there certainly are a lot of them. None, however, achieved what Rigg's Countess Teresa di Vicenzo (AKA Tracy) did. The relationship she struck up with 007 is more than your typical "complicated."
In 1969's On Her Majesty's Secret Service, after all the action is over, she becomes (and has remained) the only woman in James Bond history to put a ring on 007's finger. It's a unique and happy moment in the franchise, but unfortunately not one that lasts. The movie's bad guys pop up as the newlyweds pull over for a mere moment, shooting up the car. Bond survives. Tracy ... does not.
Regardless, it remains one of Rigg's most memorable performances. Some of her other wonderful film performances include Helena in 1968's A Midsummer Night's Dream, Lady Holiday in The Great Muppet Caper, and Arlena Marshall in Evil Under the Sun. She will appear posthumously as Miss Collins in 2021's Last Night in Soho.
Diana Rigg dominated the stage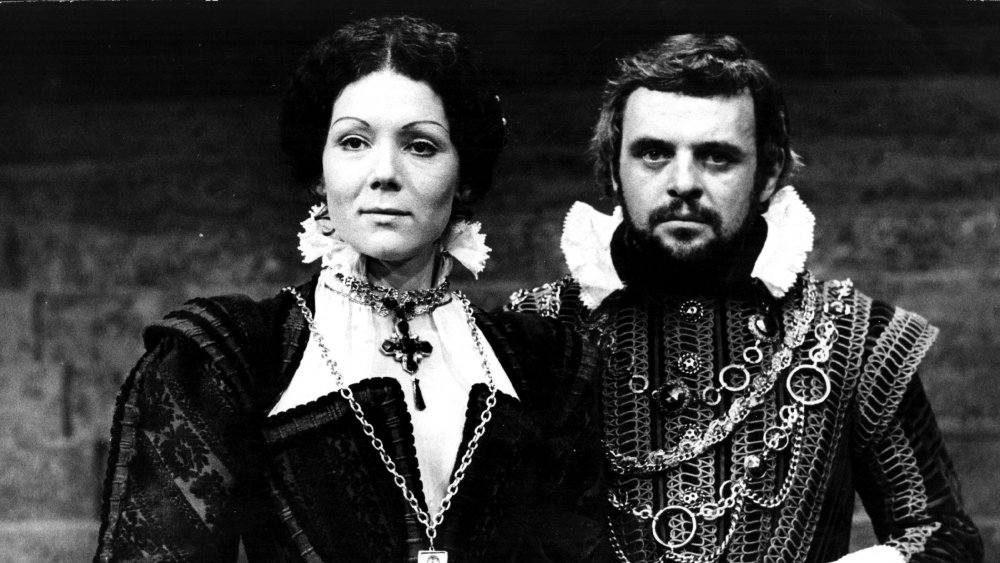 Steve Wood/Getty Images
Rigg was also a highly accomplished stage actress, with her first appearance in any medium being in a 1957 production of Bertolt Brecht's The Caucasian Chalk Circle. She tackled all sorts of roles that demanded an impressive range, from classic Shakespeare characters like Lady Macbeth to the more modern Melissa of A. R. Gurney's Love Letters.
Of course, her talent did not go unrecognized. Throughout the course of her long and fulfilling theater career, she was nominated for four Tony Awards — the theatrical equivalent of the Oscars. For her part in Medea, in which she played the titular tragic heroine, Rigg went beyond mere nomination and took a Tony home in 1994.
Emmy and BAFTA Awards weren't beyond her reach, either. She was an extraordinarily talented woman, and will be sorely missed. Our condolences and best wishes go out to Rigg's family in the hope that they can find the light in this dark time.