Game Of Thrones Showrunners Talk Death Of A Fan-Favorite Character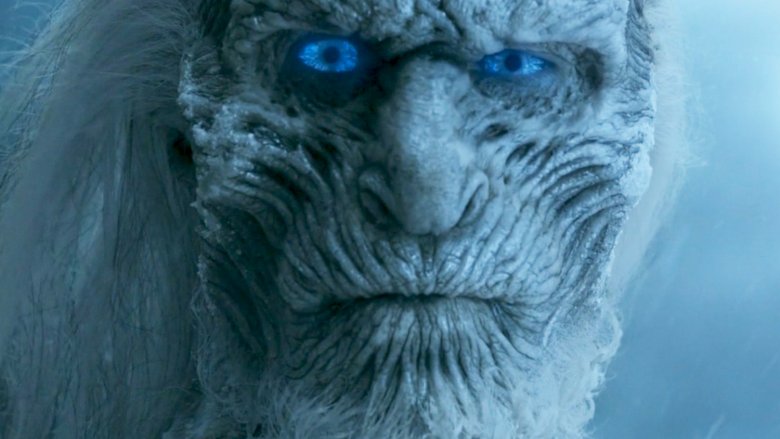 Warning: This post contains spoilers for Game of Thrones season 7, episode 3, "The Queen's Justice."
On Sunday night's episode of Game of Thrones, fans bid farewell to Lady Olenna Tyrell (Dame Diana Rigg), otherwise known as the Queen of Thorns. Her death came as a bit of a surprise, but the way Lady Olenna went out left viewers satisfied. Now, showrunners David Benioff and D.B. Weiss open up about what it was like saying goodbye to the fan-favorite character. 
With biting wit and a fierce, can-do attitude, Lady Olenna won over many a Thrones enthusiast and made big waves in the series' narrative. She shifted the plot in major ways throughout the seasons and became a standout character thanks to Rigg's picture-perfect performance, Benioff explained to Entertainment Weekly. 
"When we initially cast Diana Rigg, we met with Nina Gold, our legendary casting director, and we had tea with her," Benioff said. "Dames don't audition for you, you audition for them. And we loved her. She was funny, she was bawdy, she was everything we wanted for that character. We've been very lucky to write for these legendary actors—like Diana Rigg. Max Von Sydow, Jim Broadbent, and Charles Dance—people who have been doing it for so long and are so frickin' good at what they do. She's one of the best in the world."
Unfortunately, she met her final fate the Lannister army seized Highgarden, the homeland of House Tyrell. Though Jamie Lannister (Nikolaj Coster-Waldau) poisoned her wine, Olenna gulped it down without a single flinch and even got the last word. She revealed that she was responsible for murdering Joffrey Baratheon (Jack Gleeson), and told Jaime to inform Cersei (Lena Headey) she was the one who killed her son.
"[Olenna's final scene] is one of my favorites in the whole season. She really brought it," said Benioff. 
Weiss echoed his sentiments, stating, "What I love about the way she plays the scene is that even though you leave the scene knowing she's soon going to be dead shortly after you cut to black you still feel like she won. She's probably the only character to win her own death scene."
Even Coster-Waldau, who's character was responsible for killing Rigg's Lady Olenna, praised the actress's performance in the episode. "Olenna is like Cersei in so many ways, but just from our point of view she's been on the 'good' side," said Coster-Waldau. "And I just love how she goes out. She goes out with bite. She's never going to beg. She did an amazing job. It was fun to be there and when we wrapped the showrunners came around and said a few words. She's had a huge impact on the series."
With only a handful of episodes left of Game of Thrones season 7, we may have to prepare ourselves to say goodbye to a few more of our most beloved characters. 
Until next week's episode airs, check out everything you missed in "The Queen's Justice."