Why Jack Griffin From A.P. Bio Looks So Familiar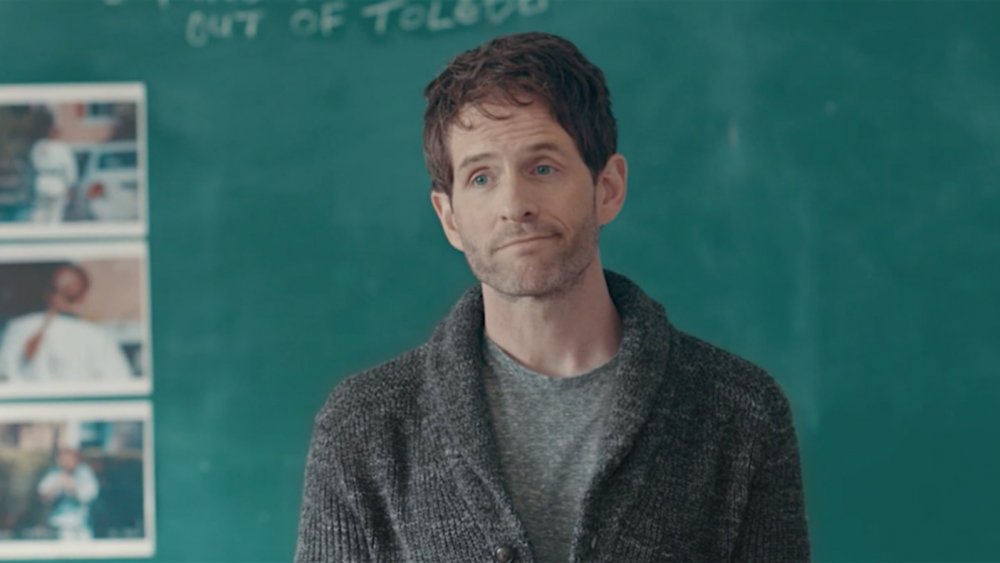 NBC Universal
A.P. Bio is once again making waves in the TV world, this time on the new Peacock streaming service from NBC Universal. What began as another trial run on the network grew into a cult favorite, leading to a major uproar when it faced cancellation in May 2019 with only two seasons under its belt. Thankfully, its third season is underway with a fourth well on the way, leaving the series' vocal fans satisfied for the time being.
While viewers were highly instrumental in reviving A.P. Bio, a fair amount of credit is due for the cast who made it such a resounding success, to begin with. Without them, there wouldn't be a reason to fight the good fight and bring it back. Names like Patton Oswalt (who took to Twitter frequently to voice his support for #SaveAPBio) and Paula Pell are staples of the show, but the true centerpiece is Glenn Howerton, who plays the lead role of Dr. Jack Carson Griffin and fills a producer position.
Following an unsuccessful attempt at securing his dream job as a Harvard professor, Griffin's only employment choice is to return to his home in Toledo, Ohio, to work at Whitlock High School. Now trapped teaching advanced placement biology, he's made it his goal to exact revenge on his rival, Miles Leonard, who took his job at Harvard. The series is a comedy hit, and its premise requires a highly capable lead. Lucky for NBC, Howerton is no slouch in that category. Here's why viewers find the star of A.P. Bio so familiar.
Glenn Howerton is best known as Dennis from It's Always Sunny in Philadelphia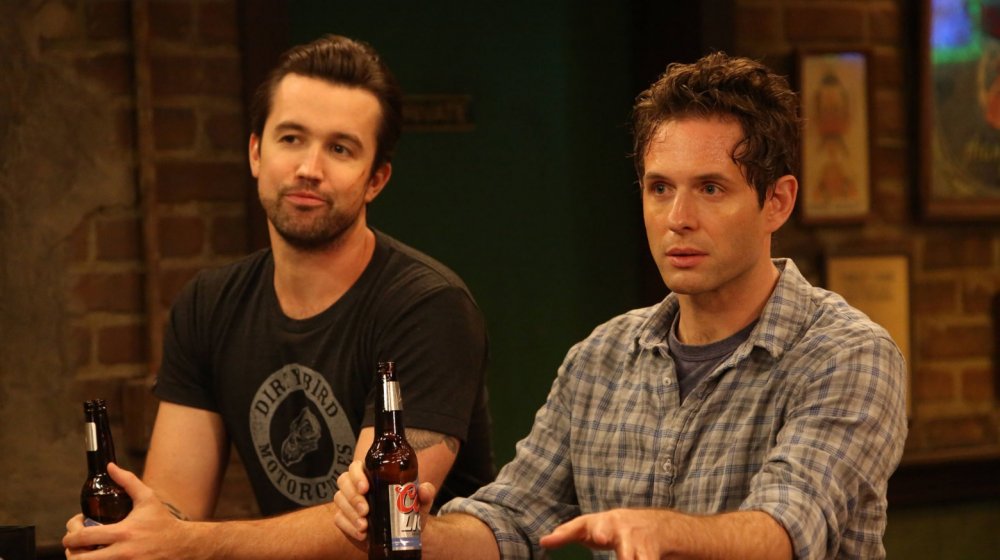 20th Television
Glenn Howerton is no stranger to the comedy TV game, as his best-known role is on one of the biggest names in the genre. It's Always Sunny in Philadelphia began way back in 2005 and is still running on FXX to this day — revving up for its astonishing fifth season, which makes it the longest-running live-action comedy series in television history. Howerton has been an instrumental figure through it all in front of the camera, behind it, and in the writer's room.
Howerton plays Dennis Reynolds, son of Frank Reynolds (Danny Devito) and twin brother of Deandra "Sweet Dee" Reynolds (Kaitlin Olson), co-owner of Paddy's Pub. He's brash, arrogant, and, in some ways, psychopathic, often driving the wild antics of "the Gang" forward. When he's not cooking up schemes as Dennis on screen, Howerton is making creative contributions as a writer and executive producer on the show he developed alongside castmate Rob McElhenney.
Glenn Howerton is a frequent face across the television world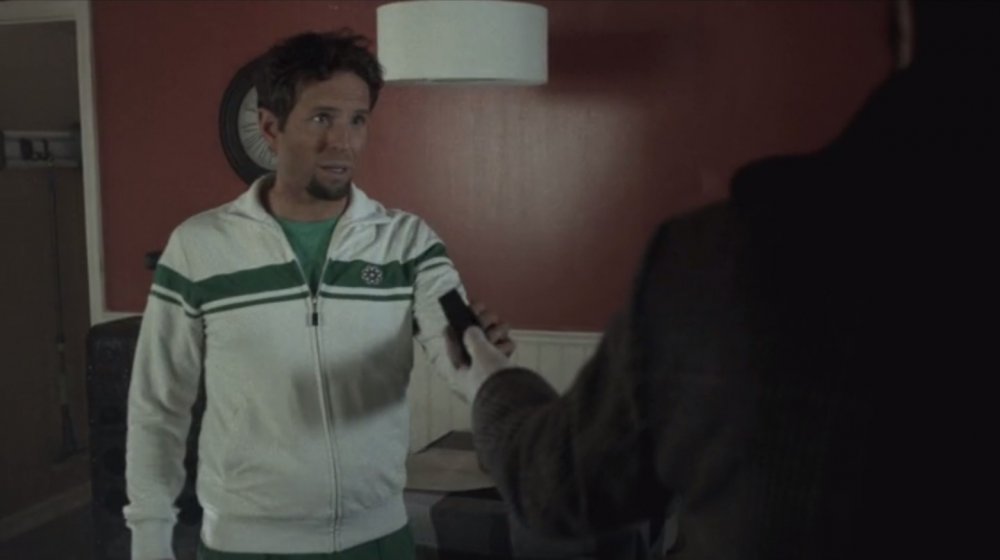 MGM Television
It's Always Sunny and A.P. Bio maybe Glenn Howerton's bread and butter, but they're not the only TV shows in which he's taken part. His breakout role was that of Corey Howard in That 80's Show — a highly unsuccessful program designed to cash in on the popularity of That 70's Show. The series lasted less than a year and allowed Howerton to expand his résumé with a few appearances on ER, The Mindy Project, Fargo, and House of Lies.
Those are the highlights of his live-action work, but Howerton is also a talented voice actor and signed on for some of animation's biggest titles. His first vocal role was cameoing on one episode of American Dad! in 2009, but that didn't stop him from pursuing this line of work. That same year, he lent his voice to three episodes of Glenn Martin, DDS, and received credit for his work on The Cleveland Show and Family Guy in subsequent years.
Glenn Howerton also appears on the big screen now and again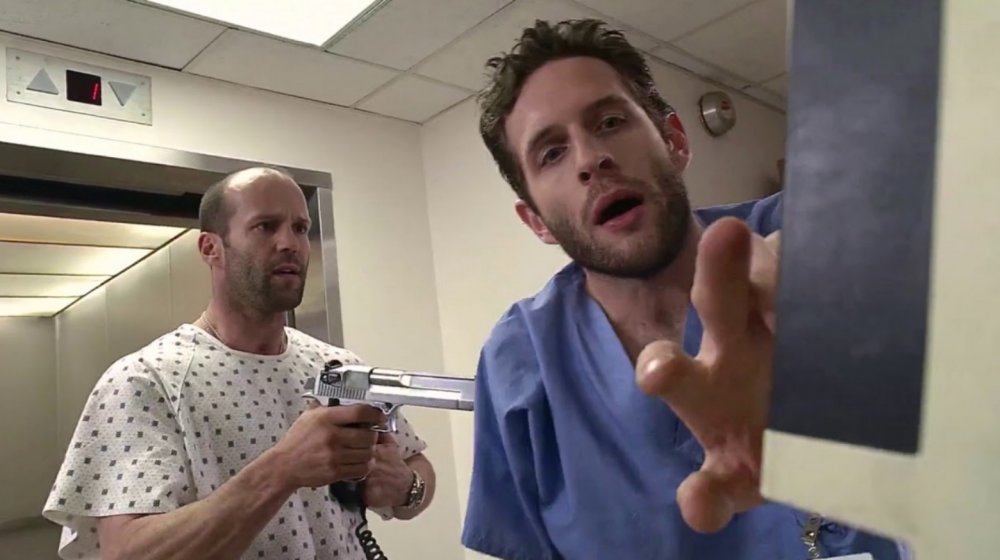 Lionsgate
Television is where Glenn Howerton is best recognized, but he's slowly but surely making his way onto the Hollywood scene. As of this writing, he's got some high profile works under his belt, such as a small role in Crank and its sequel, Crank: High Voltage, as well as Darren Aronofsky's Black Swan. These works aren't Howerton's typical fare, as he's more of a comedic actor, but they're a sign that he's more than willing to broaden his horizons as an actor when the chance comes along.
Howerton hadn't appeared in a big-screen production since 2016's Officer Downe before reemerging for 2020's The Hunt, and it's not going to be his last hurrah at the movies. He has two projects in post-production, with one being El Tonto, directed by fellow It's Always Sunny in Philadelphia star Charlie Day, and the other being Archenemy directed by Adam Egypt Mortimer. Glenn Howerton is one of the finest funnymen working today, and while he isn't working on a whole lot at the moment, his material in It's Always Sunny and, of course, A.P. Bio is sure to provide some major laughs.