The First Look At The Mandalorian Season 2 Will Have You Totally Hyped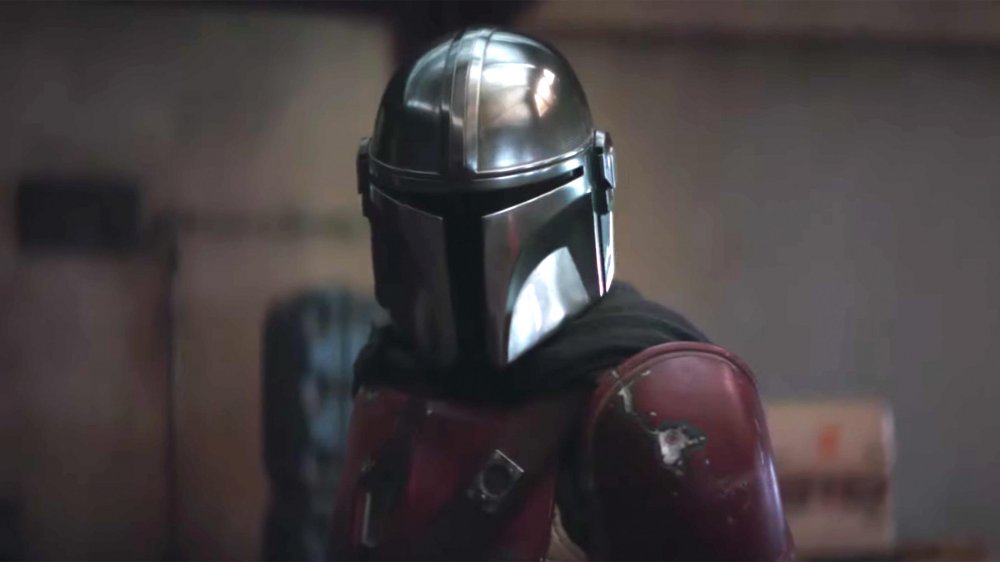 Disney/Lucasfilm
Want to catch a sneak peek at the upcoming second season of the hit Disney+ series The Mandalorian? This is the way. 
Entertainment Weekly recently ran an in-depth preview of season 2, complete with new images of all your favorite characters (yes, including Baby Yoda). The series' main cast also offered their thoughts on what viewers can expect from the new batch of episodes, as did creator Jon Favreau and writer-slash-Star Wars guru Dave Filoni. 
Before diving into those comments and what they collectively spell for the world of The Mandalorian, you're going to want to feast your eyes on those images. These awesome photos are all courtesy of Entertainment Weekly, which nabbed this exclusive first peek at The Mandalorian season 2. 
Here's the star of the show — Din Djarin, aka Mando (Pedro Pascal), with his cute green sidekick "The Child," aka Baby Yoda.
Here's Mando looking ready to kick some butt, with his pals Cara Dune (Gina Carano) and Greef Carga (Carl Weathers) on name-taking duty.
Then, there's Mando aboard one of those sweet speeder bikes. If you look closely, you can spot his cute, green cargo.
This is a great shot of Carga with a distinctly "What kind of fool do you take me for?" look on his face. Weathers, an accomplished director, will helm his first episode of The Mandalorian during season 2.
Finally, here's Dune, taking a nice little breather in between handing out bone-crunching beatings.
The Mandalorian season 2 will also feature a handful of exciting faces: Rosario Dawson as Ahsoka Tano, Katee Sackhoff as Bo-Katan Kryze (whom she voiced on Star Wars: The Clone Wars and Star Wars Rebels), Temuera Morrison as Boba Fett, Timothy Olyphant as Cobb Vanth, and more.
The Mandalorian's world will expand during season 2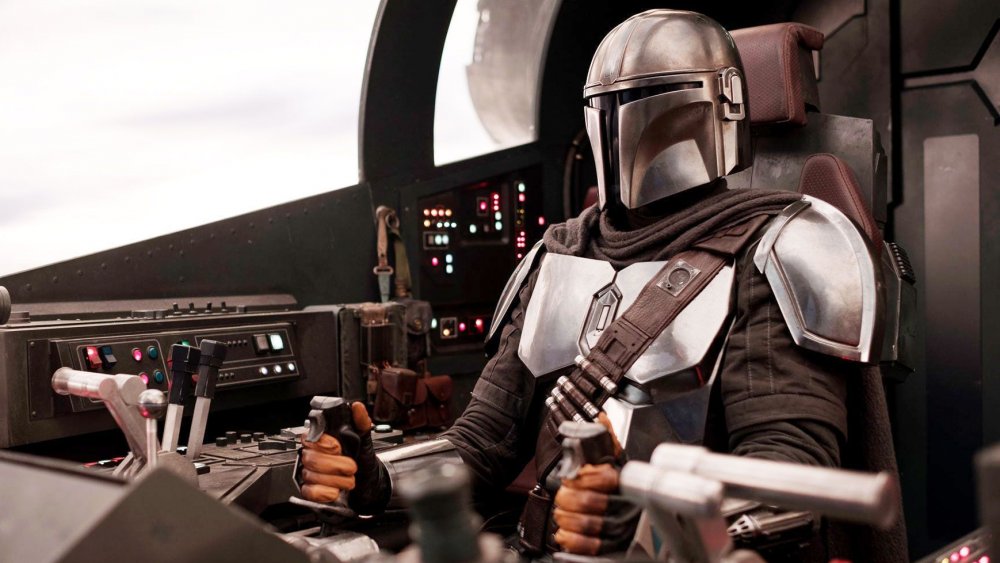 Disney/Lucasfilm
While The Mandalorian's first season was largely laser-focused on the travels of Mando as he attempted to remain one step ahead of the mysterious parties vying for possession of Baby Yoda, Favreau teased that the second season will widen its focus considerably. It sounds like the new season may even include an episode or two that aren't necessarily focused on Mando. 
"The new season is about introducing a larger story in the world," Favreau explained to Entertainment Weekly. "The stories become less isolated, yet each episode has its own flavor, and hopefully we're bringing a lot more scope to the show." 
The creator — who will also direct the season premiere, a first for the series — then drew an interesting comparison between his show and another recent fantasy series of some note. "As we introduce other characters, there are opportunities to follow different storylines," Favreau said. "The world was really captivated by Game of Thrones and how that evolved as the characters followed different storylines — that's very appealing to me as an audience member."
As for Filoni — who has written and directed episodes of The Mandalorian, and serves as one of its executive producers – he echoed Favreau's sentiment about the second season's scope while ensuring that the relationship between the always-helmeted Mando and his mute charge will continue to grow in new and interesting ways. 
"Everything gets bigger, the stakes get higher, but also the personal story between the Child and the Mandalorian develops in a way I think people will enjoy," he said. Filoni, who is literally a walking Star Wars encyclopedia, also couldn't help but put his goal for season 2 into terms that should warm the heart of any Star Wars fan: "You want The Empire Strikes Back to be better than A New Hope."
The Mandalorian's cast teased new directions for their characters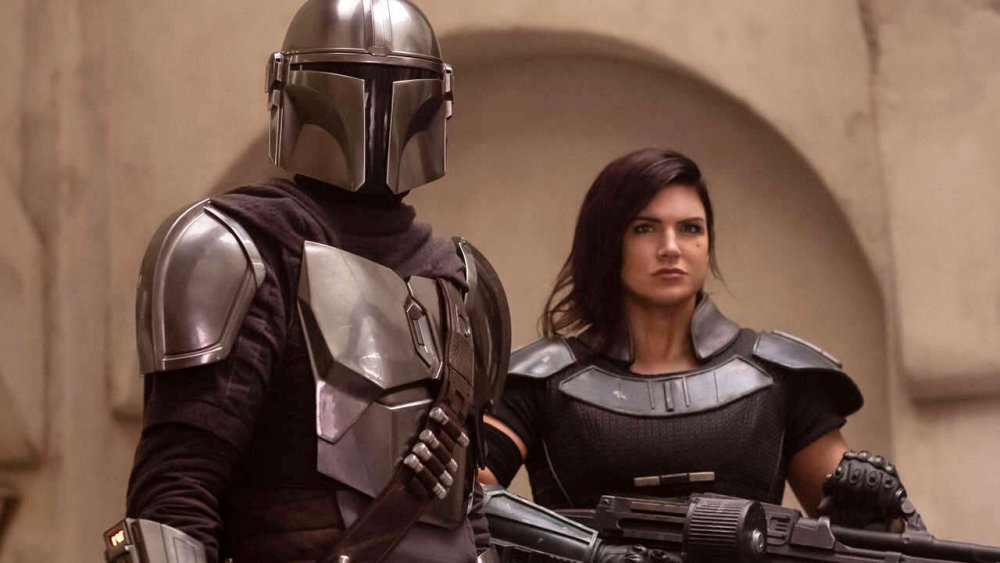 Disney/Lucasfilm
Mando spent pretty much the entire first season on the run, and actor Pedro Pascal suggested that if anything, his situation on season 2 may become even more unstable.
"We start very directly after the first [season], and he's going into very dangerous territory," Pascal shared. "He is very much a passenger to the experience in unexpected ways — not knowing what's to come, not knowing how much or how best to protect the Child. We don't know how far he will go to do that, and [the show's writers are] finding new ways to push the envelope."
As for Carga, Weathers explained that the former magistrate and bounty hunter boss is on his own personal quest to become "more legitimate," although he conceded that he's "not sure there isn't something in the back of his mind that isn't more self-involved." 
The great Giancarlo Esposito, who appeared late on season 1 as the Darksaber-wielding villain Moff Gideon, promised that his character will be "going toe-to-toe with Mando" in an "iconic battle." And while there wasn't much Darksaber action last time around, the actor said that this will be remedied on the new season. "It's so exciting for me to be in a show where I can wear a cape and own it," Esposito said, "and where I can have a lightsaber and really own it."
While Carano didn't have many details to offer in the way of Dune's season 2 arc, she did put a bow on her castmates' remarks by promising fans, well, everything they want. "I have no question fans are going to like this season even more — everything's in there," she said. "If you're a Star Wars fan, you're going to get to see things you've always wanted to see."
Those fans will doubtless be glued to their couches when The Mandalorian season 2 debuts on Disney+ on October 30.