The Movie Chadwick Boseman Bravely Turned Down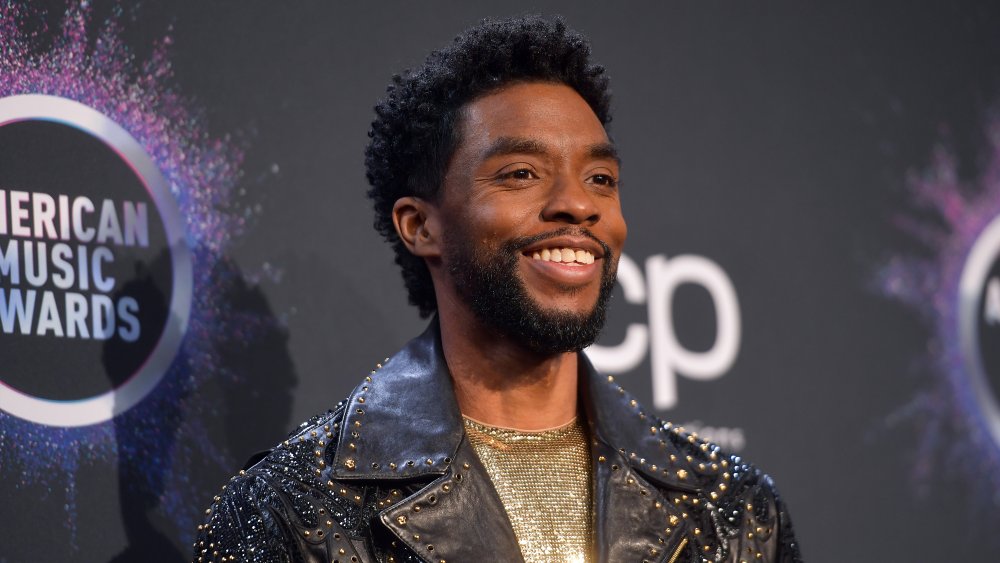 Matt Winkelmeyer/Getty Images
Chadwick Boseman's agent is getting candid about the late actor's process.
In the wake of Boseman's passing — on August 28, 2020, the Marvel Cinematic Universe star's family revealed that, after living with colon cancer for four years, the actor passed away at home with his friends and loved ones — those who worked with Boseman are sharing their memories of their celebrated colleague and friend.
Over at The Hollywood Reporter, Boseman's long-time agent, Michael Greene, opened up to writer Kristen Chuba about the care and thoughtfulness with which Boseman approached all of his major roles. It turns out that, beyond doing his due diligence and carefully studying his potential roles, there were some parts that Boseman simply couldn't take.
As Greene recalls, Boseman wanted to make sure that he represented the fullness, joy, and pride of the Black experience in America without trafficking in stereotypes or edging into offensive territory. Here's the real story about one movie that Chadwick Boseman bravely turned down.
Chadwick Boseman simply couldn't take this one role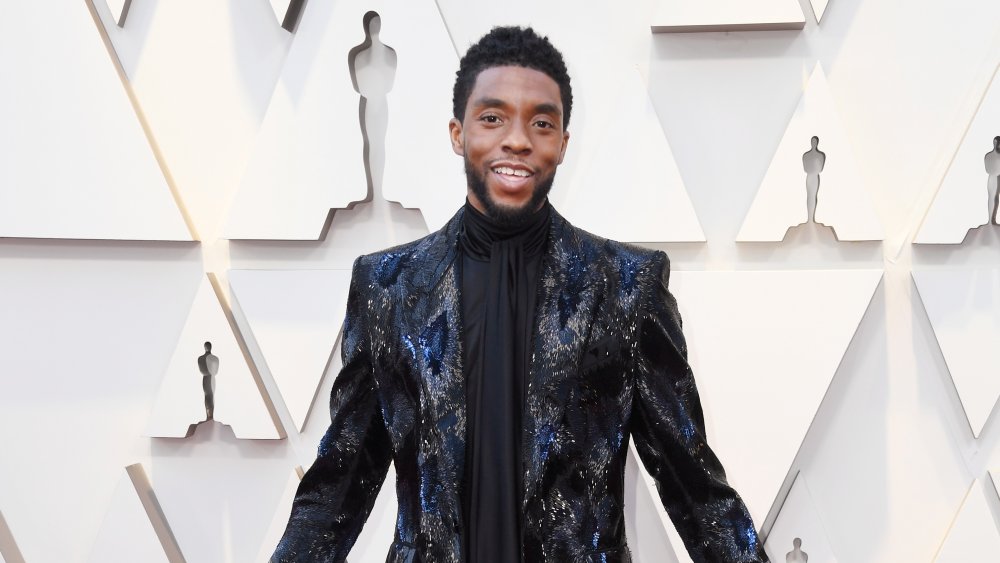 Frazer Harrison/Getty Images
Greene and Boseman began their working relationship in 2008 when Greene's other clients, including Tessa Thompson, were interested in Deep Azure, a film Boseman intended to direct. From there, Greene began working with Boseman, helping him book some of the most important roles of his career ... except for one movie that took it too far.
"I remember him and Tessa were offered a movie," Greene recalled. "It was about two slaves, and he was like, 'I do not want to perpetuate slavery.' It was like, 'We're not going to keep perpetuating the stereotypes,' and that's why he wanted to show men of strength and of character."
This wasn't the first time Boseman gave up on a role because he didn't feel like it was the best possible representation of Black life; as Greene remembered, "He stopped doing his first TV show, All My Children, which [a teenage] Michael B. Jordan took over. After Chad's first script, they literally said, 'Oh, here's your next script, and your mother's a crackhead and your father left.' And he goes, 'I'm not playing those images,' and he went into the writers room, and they fired him."
As Greene put it, "It was always about bringing light. That's why we never did really dark movies or movies that were just people shooting everybody and perpetuating darkness. He accomplished so much, and all while he was fighting the darkness, literally. Until the last couple of days of his life, he was fighting it."
Chadwick Boseman was extremely thoughtful about all of his roles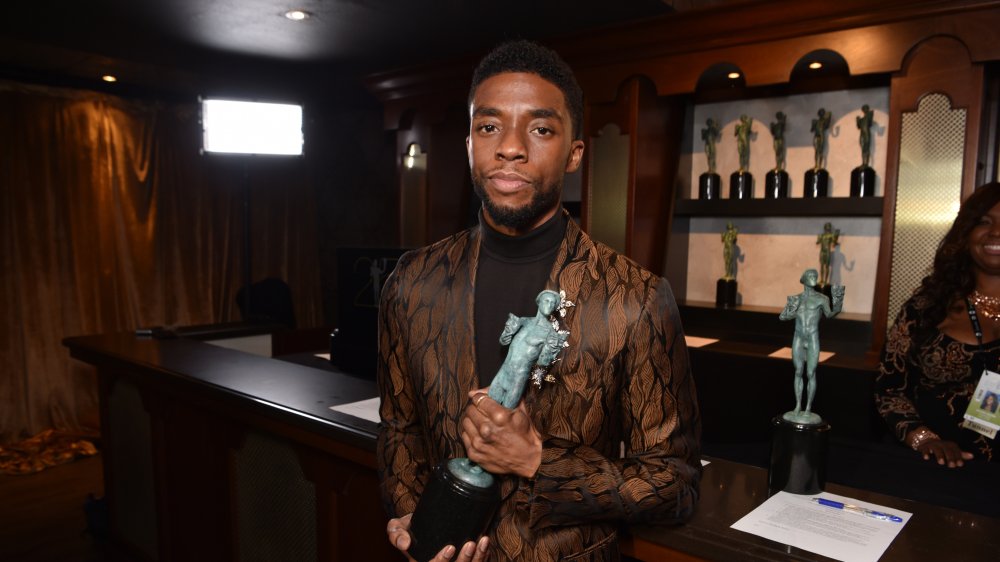 John Shearer/Getty Images
Greene also remembered how thoughtfully Boseman approached all of his roles; for example, when he was outright offered the starring role of James Brown in 2014's Get on Up, but insisted on submitting a tape, proving that he could do the dance sequences that the role required. He also wrote to Thurgood Marshall's son, John, asking permission to play the late Supreme Court Justice, which John readily gave.
When it came to Black Panther, Boseman also committed wholeheartedly to the more authentic parts of the experience and script. As Greene said, "He was very much about telling new stories and having new images — that's why he took Black Panther. After he'd been hired, he said, 'I will only do this with an African accent.' They were like, 'Well, no, we want it to be South African.' He said, 'I'm a king of Africa. I'm going with the customs that we fought and fought and fought for.' It was that kind of detail.
Greene continued, "He was like, 'I'm going to make sure that everything is accurate, that we're telling the story a certain way.' Every single day, he and Ryan [Coogler, Black Panther director], were talking about what it meant to the culture and how important the scenes were. They almost didn't do the waterfall scene, and Chad just fought so hard and said, "This is historical and the people need to be dancing with African music." He had learned Xhosa on Captain America with the actor who played his father [John Kani], and he said he would only do Black Panther if he could do it with an African man's voice and dialect. He was willing to walk away from anything that became too rushed or was not going to be handled beautifully."
Our thoughts are with Boseman's family and loved ones during this difficult time.