Game Of Thrones Season 7 Spoilers Tease Evil Alliance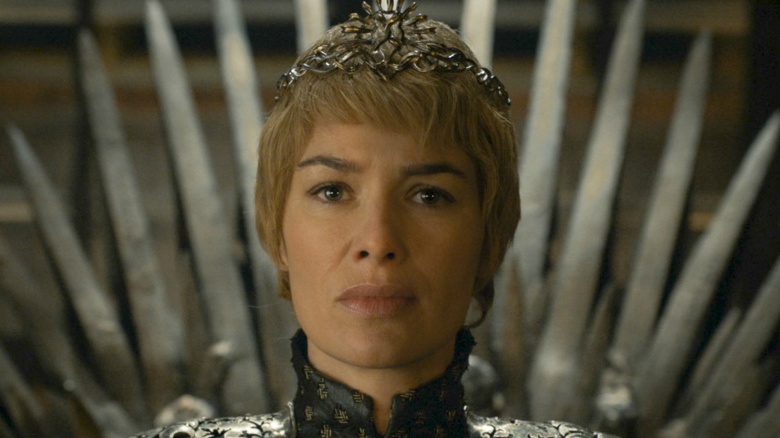 Contains huge spoilers for Game of Thrones season 7
If the rumors are true, a pair of the biggest villains on Game of Thrones are about to come together.
With production recently underway for the upcoming seventh season, some of the cast and crew are already on location in Ireland. But one of the hazards of filming out in the open is that anyone with a zoom lens can see what's going on. A few spoilers have already emerged, and they could be as explosive as wildfire.
The reliable folks at Watchers on the Wall report that recent filming has revolved around Theon (Alfie Allen) and Yara Greyjoy (Gemma Whelan) in the middle of a battle at sea. "It appears that their uncle Euron (Pilou Asbæk) is catching up to the siblings and will capture one of them."
Although that's not entirely unexpected, the report also offers this tantalizing hint: "It looks like a big year is in the works for Euron–we hear that he and Queen Cersei (Lena Headey) are teaming up in season 7." That's probably bad news for Westeros, but good news for Cersei, as we've got a theory that Daenerys will get some help of her own.
There's also rumors that Euron will kill a major character this season, but you'll have to visit Watchers on the Wall if you want to spoil that one.
Of course, the dark storylines match what we've heard so far about season 7. Actress Maisie Williams (Arya Stark) said "nothing can prepare you" for what's set to go down.