The Real Reason Trinkets Season 3 Isn't Happening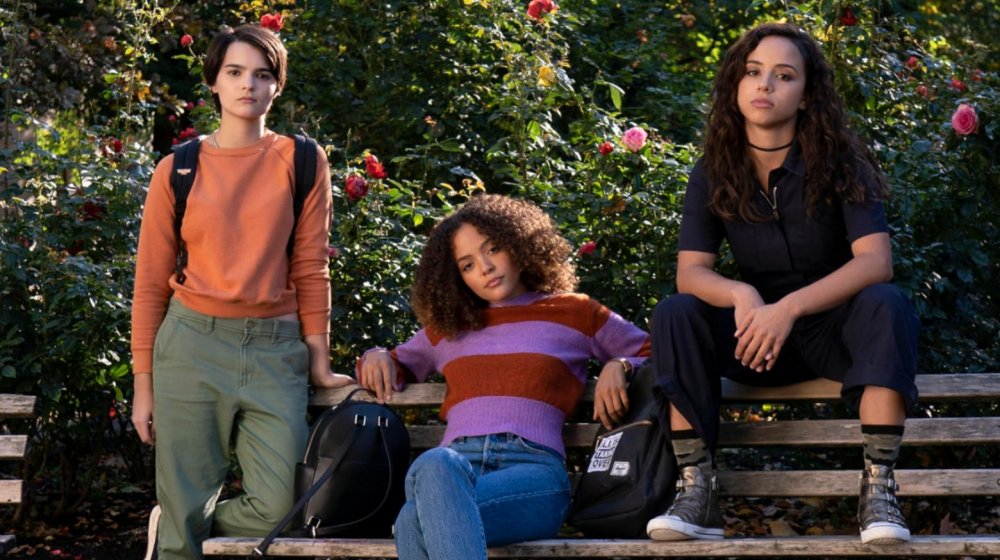 Netflix
Over the past number of years, Netflix has built a reputation for canceling its original shows, seemingly on the fly. Programs like Daredevil, American Vandal, and One Day at a Time, despite their steady popularity, were put on the chopping block after only a handful of seasons. Be it due to their inability to pull in new subscribers, or plateaus in viewership over time, is anyone's guess. Regardless, it's becoming more and more common, every year.
The most recent casualty is the teen drama Trinkets, yet another Netflix original that only survived for two seasons. The series stars Brianna Hildebrand, Kiana Madeira, and Quintessa Swindell, as Elodie Davis, Moe Truax, and Tabitha Foster, respectively — a group of high schoolers who become close friends, following their meeting at Shoplifters Anonymous. The focus is largely on their unorthodox hobby, but the show also finds time to comment on school issues, friendships, and family life, speaking to a wider audience through these more relatable messages.
The first season dropped in 2019, to largely positive reviews, warranting the order of a second season in July of that year. It finally arrived on Netflix on August 25, 2020, and, unlike other Netflix originals, was actually advertised as the final season. Given the streaming service's track record, Trinkets' cancellation shouldn't have come as such a shock, however, this time around there was at least a valid reason to account for it not receiving a third season.
Trinkets is fresh out of source material to adapt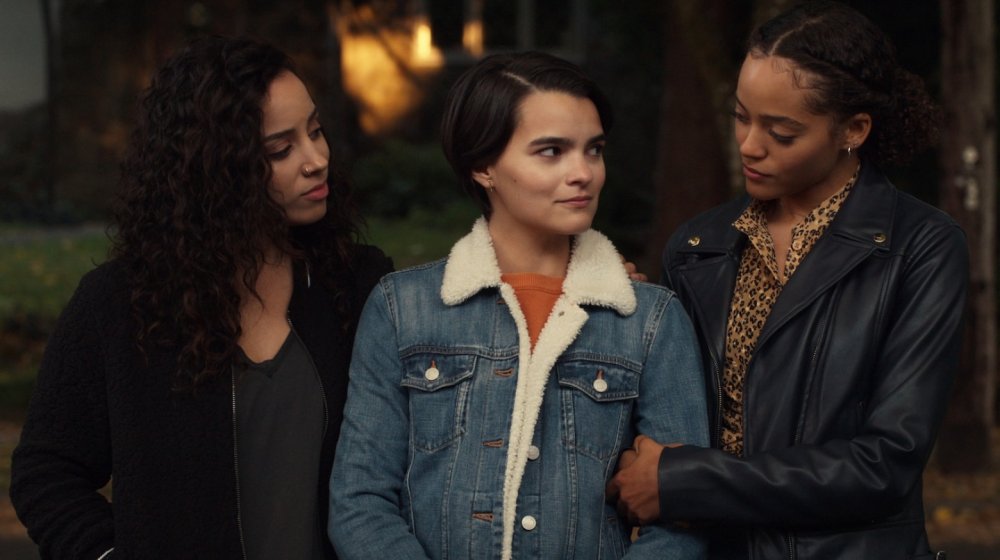 Netflix
Before it became a Netflix sensation, Trinkets made the rounds through young adult circles in its original book form, penned by Kirsten Smith. The YA novel was published in 2013, five years before the series began, and there's yet to be any kind of expansion — be it a prequel or sequel — to the original work. Therefore, the thought process behind ending Netflix's Trinkets is simple: there's no more book to adapt to TV, so there's no reason to order another season. In fact, the second season was always planned to finish the series off, according to the Hollywood Reporter, and specifically written to give the overarching story a "natural conclusion."
At the end of the day, Netflix made the right choice by letting Trinkets go, and not attempting to stretch it out further, as doing so rarely bodes well for book adaptations. The second season was able to tie up all of the show's loose ends and give its characters a proper sendoff, which is sad, but not necessarily a bad thing. As Kirsten Smith told Hollywood Life, viewers can "leave this season in a way that they're going to just live as best friends forever and ever in our minds." 
In other words, the story of Elodie, Moe, and Tabitha reached its logical, happy ending, and it should stay that way in everyone's minds, forevermore.