The Teen Drama That's Climbing Netflix's Top 10 Chart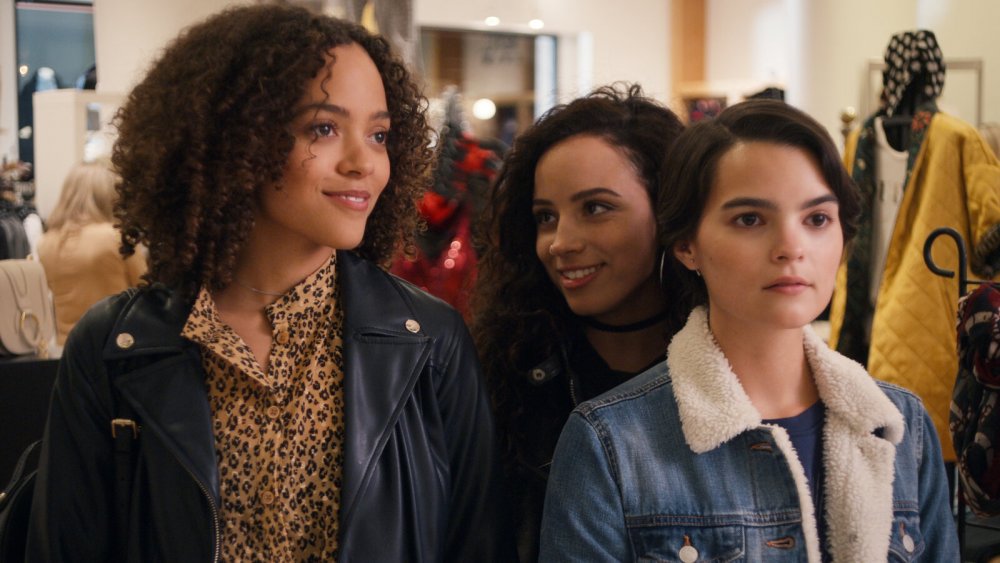 Netflix
Not every series is meant to extend on into double-digit seasons. Thanks to the proliferation of streaming services, new formats for episodic storytelling are multiplying faster than critics can categorize them. Limited series ranging from six to 20 episodes are the new vogue on the razor's edge of television experimentation, and no streamer has been more ambitious about bringing these projects to screen than Netflix.
The latest teen drama burning up the charts at Netflix is a mid-sized story, told in its entirety over 20 episodes, which the streamer broke into two seasons. Trinkets is adapted from the 2013 YA novel of the same name by Kirsten Smith. In an unusual turn for an adaptation, the project was spearheaded by Smith herself in collaboration with Hollywood veterans Amy Adelson and Emily Meyer (Step Up 3D). Netflix released the first ten episodes of the dramatic series as "season 1" on June 14, 2019. The final ten episodes dropped a little over a year later on August 25, 2020, and went straight to the daily top ten list.
The series stars Brianna Hildebrand, Kiana Madeira, and Quintessa Swindell as Elodie, Moe, and Tabitha — three troubled teens who become besties after linking up at a Shoplifters Anonymous meeting. Netflix has had quite a bit of success with series aimed at a teen and young adult audience lately, and with the second and final season of Trinkets they appear to have another title to add to this growing list, which includes old standard 13 Reasons Why and relative newcomer Teenage Bounty Hunters. Here are just some of the reasons why fans are showing up in droves for Trinkets.
Trinkets is a timeless story with a creative and compelling execution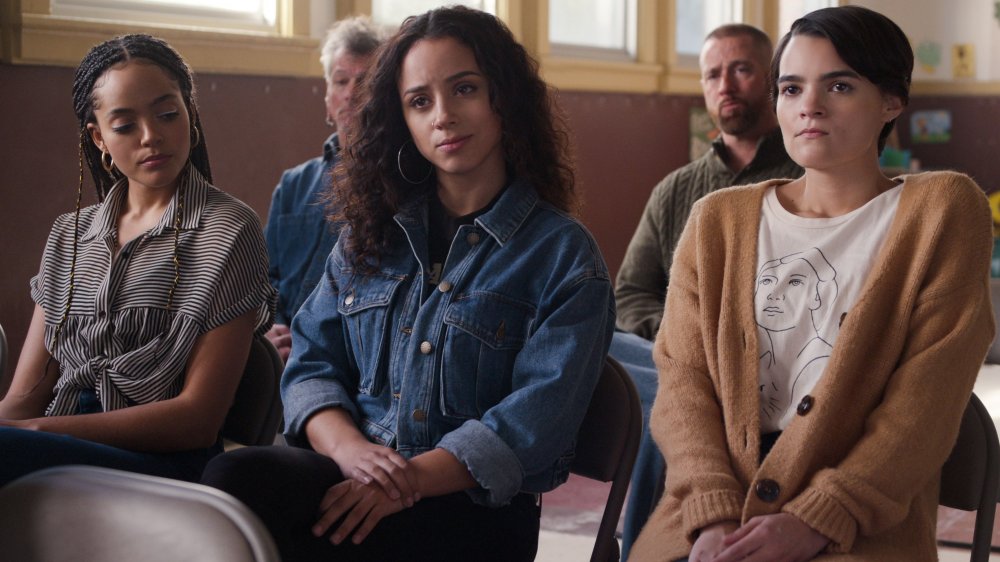 Netflix
The scaffolding of Trinkets' coming-of-age story shouldn't sound like anything new to fans of the genre. Three young women, all unlikely friends, come together over a shared problem — a shared compulsion, in this case — which provides a standard candle for viewers to use in comparing the protagonists' relative journeys. Elodie is a true kleptomaniac, perhaps the most prolific thief of the bunch. She's also a socially awkward outcast who feels like a fish out of water ever since her mother died and she was relocated from Albuquerque, New Mexico to Portland, Oregon to live with her father. Moe is the group's academic overachiever. She comes from a low-income family with an absentee father who's had his own trouble with the law. Her defining character trait is her fierce sense of loyalty, which first manifests as a commitment to her mother, but later extends to the other two girls. Unlike the rest of the trio, Tabitha comes from serious means. Considering her family's wealth, she clearly doesn't need to steal for survival. Instead, her compulsion is a response to the intense pressures placed on her to please everyone and always excel.
The shoplifting compulsion is both fresh and relatable; as a story element, it's one of Trinkets' most effective. As the girls' complicated lives unfold on screen, it's interesting to watch them try to fill different holes in their lives with theft, and how their friendship ultimately replaces that unhealthy habit. With only 20 episodes to binge to get the complete tale, Trinkets is relatively low commitment and doesn't overstay its welcome. If teen drama is your thing, you'd be remiss if you didn't give it a try.