Here's How You Can Watch The Game Seasons 4-9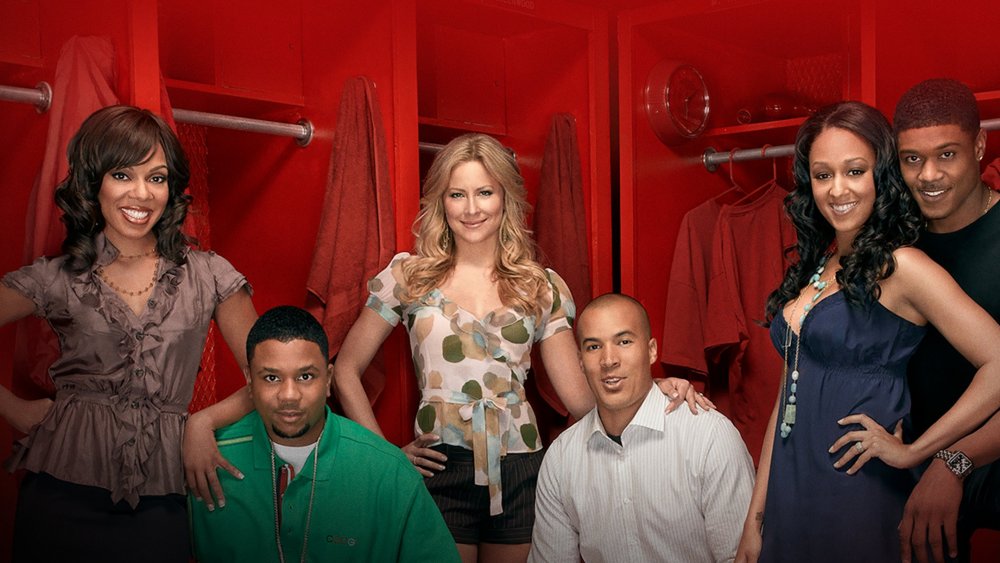 The CW
Fans of classic dramedy were thrilled when The Game dropped on Netflix. The beloved CW comedy drama started its existence in 2006 as a spin-off of the classic sitcom Girlfriends, but soon evolved into its own thing. The Game focused on the private lives of famous pro footballers, and the pressures their fame placed on their loved ones. The show's main protagonist was Melanie Barnett-Davis (Tia Mowry-Hardrict), whose husband Derwin Davis (Pooch Hall) was a wide receiver for the San Diego Sabers, and the many plot twists they and other footballer families provided made the show an instant success ... for three seasons, after which the CW decided to move away from sitcoms and cancelled The Game.
Fortunately, this was not the end for the popular show. Fans and cast alike made efforts to revive The Game, and BET eventually chose to revive the series. In 2011, the channel premiered season 4 of The Game to a massive 7.7 million viewers, which TV Series Finale tells us was enough to make it the highest-rated sitcom episode on ad-supported cable at the time. All in all, the show ended up running for a cool nine seasons before finally coming to a conclusion in 2015. 
Unfortunately, Netflix viewers won't catch a whiff of that massively popular season 4 premiere — let alone anything after it — seeing as the streaming service only has the rights to the first three seasons of the show. Want to see more? Here's how you can watch The Game seasons 4-9.
The Game is available on multiple streaming services in its entirety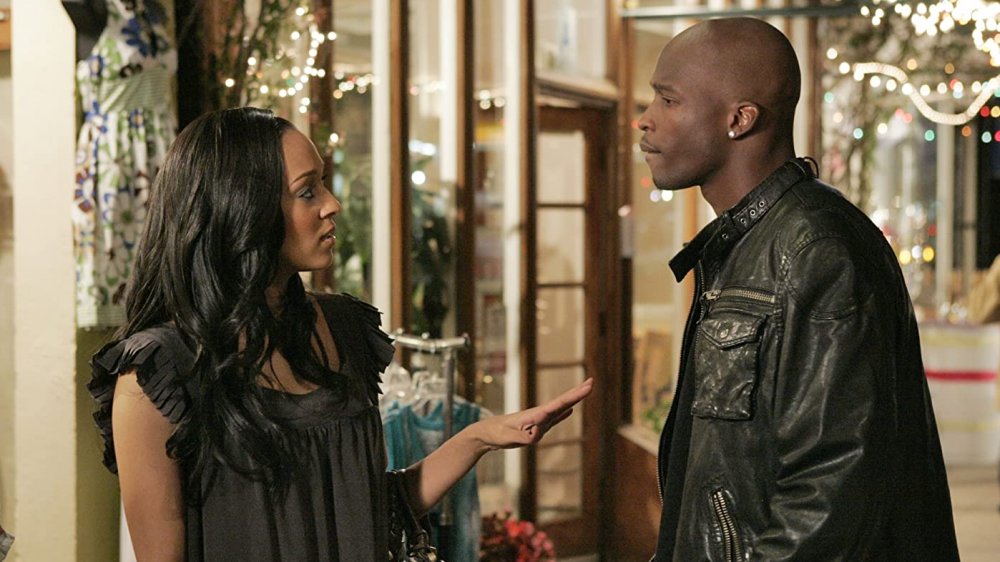 BET
For the casual connoisseur of The Game, the fact that seasons 4-9 of the series aren't available on Netflix may be as frustrating as it is mysterious. However, Kasey Moore of What's On Netflix notes that this is probably a simple rights issue, due to the fact that the streaming service has an output deal with the CW. When it comes to The Game, BET controls everything beyond the first three seasons. In fact, this isn't even the first time the show's first three seasons have appeared on Netflix. These early episodes featured on the streaming service from 2014 to 2016, as well. To get the rest of the series, Netflix would have to cut a separate deal with current rights holder BET, and that may not be in the current strategic plan for the streamer.
Worry not, though! Just because BET has been sitting on their portion of the rights in this particular case doesn't mean that the show's final six seasons have disappeared from the face of the Earth. In fact, you can readily stream The Game in its entirety on CW Seed, Peacock, and Hulu. Enjoy!