New Mutants Actor On The Hardest Part About Playing Sunspot - Exclusive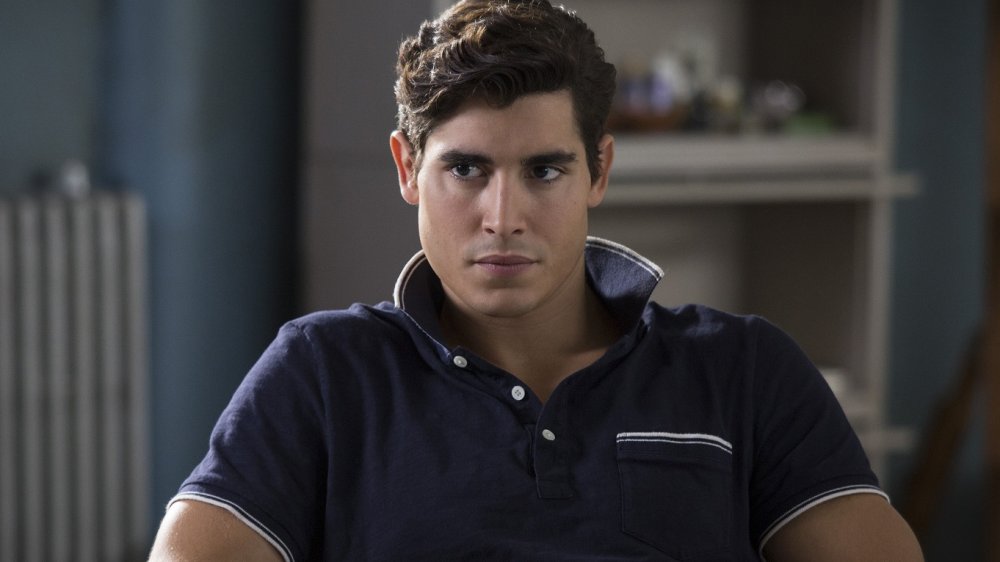 Disney/20th Century Studios
Henry Zaga, who plays Roberto da Costa (aka Sunspot) in the recently released comic book horror movie The New Mutants, made his acting debut in 2015 but has already become a veteran of teen drama — with shows like 13 Reasons Why, Teen Wolf, and Trinkets under his belt. Though the five mutants of the film have superpowers, they're also filled to the brim with plenty of the same feelings and concerns that are inherent to that age group.
In an exclusive interview with Looper, Zaga opened up about what it was like bringing Sunspot – a mutant from Brazil who can manipulate solar energy — to life.
Zaga revealed that, at first glance, Sunspot is a character who seems "surface level." Digging deeper, however, there's much more to him. 
"He can seem that way if you don't know his traumas and his back story. To me, that was the most interesting thing: He's not a jock making jokes. He's a sensitive, broken guy who puts this on to cope with his traumas," the actor said. That in-depth examination of what makes the superhero tick sealed the deal for Zaga: "I was like, 'Sign me up! Where do I sign?' And [he's] Brazilian and in a Marvel universe!"
Sunspot is complex and fascinating — here's where it got tricky
Disney/20th Century Studios
Zaga was all-in on getting to work and putting his spin on the sun-wielding mutant, but he didn't extensively study other actors' takes on the character, like Adan Canto's Sunspot portrayal in X-Men: Days of Future Past. Instead, he turned to the pages of Marvel Comics and to The New Mutants director Josh Boone for insight.
"I didn't go back and reference that role," Zaga told Looper. "I think everyone has an interpretation of their own, and I really respect everyone's take, but I found more rewarding information going to the comics and going to Josh, who's basically a comic encyclopedia."
Even with all Zaga's passion for Sunspot, the character posed some challenges. He had to put his acting skills to work, as some of Sunspot's personality traits Zaga himself doesn't possess. Specifically, Zaga found it difficult to channel Sunspot's tough, angry side, though he did find a groove after coming to understand the characters' motivations for behaving like a "bully" at times. 
"I always have a hard time when there's a hardcore bully side to someone," he explained. "It doesn't come naturally to me, so I needed to know why he was like this. I knew a lot of people as a teen like him, and with those people, there's a lot that you're not seeing. That was the story I was most excited to tell: all the things he wasn't saying when he was saying mean things. That [is] when you see his heart the most — some [part] of it is him just wanting a hug. So, it was challenging but also really rewarding."
For Zaga, the prize in showcasing the layers of Sunspot is how it might benefit the viewers. 
"There's a reason why all five of these characters are very different," he shared with Looper. "I think [it's] for the audience to relate to at least one of them. I think it's going to hit home for a lot of people in that way. Everyone has growing pains, and these characters have them through very different powers."
The New Mutants is in select theaters now.