Why Now Is Actually The Perfect Time For The New Mutants' Release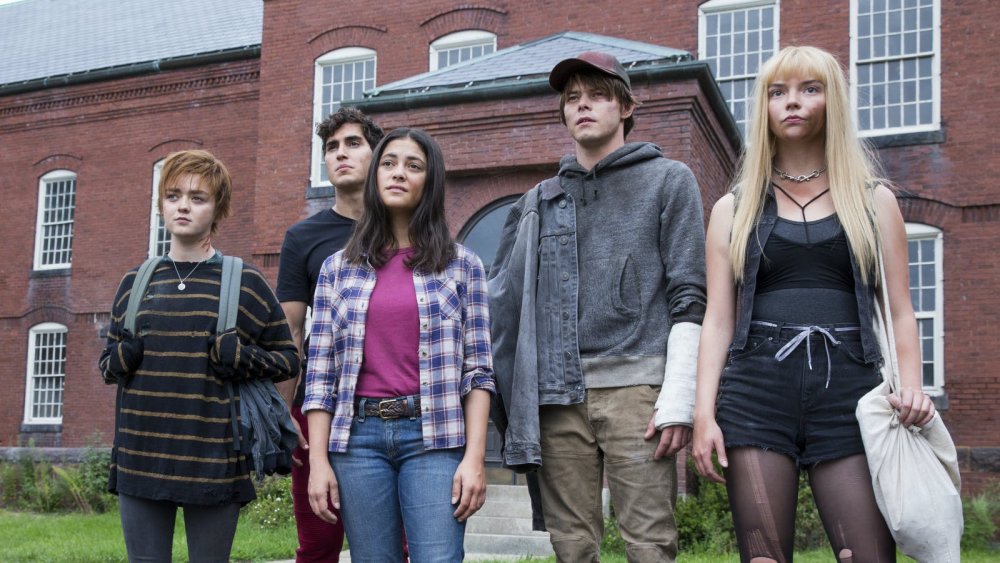 Disney/20th Century Studios
Timing really can be everything. While The New Mutants is finally hitting screens on Friday, August 28, it was previously slotted to come out in April 2020 — and before that, was slated to launch in April 2018, then February 2019, then August 2019. Though The New Mutants has faced four separate delays, buzz surrounding the film's release is still incredibly high. 
During a recent press conference for The New Mutants attended by Looper, the film's cast and writer-director Josh Boone shared that same high-energy vibe. In talking about the hold-up on The New Mutants' release, Entertainment Tonight's Ash Crossan made a statement that offered a new perspective. It's one that makes perfect sense: "This is the first big studio film to come out after months and months of quarantining, and it's about people trapped inside somewhere and can't get out."
Sure, when you hear it out loud, that take may be quite obvious, but the cast was so immersed in their production, they didn't all think of it at the time. "I hadn't thought about it that way before, but it kind of makes perfect sense now. I feel like it's supposed to come out now," said Anya Taylor-Joy, who plays mutant Illyana Rasputin, otherwise known as Magik.
The New Mutants' story mirrors the current state of the world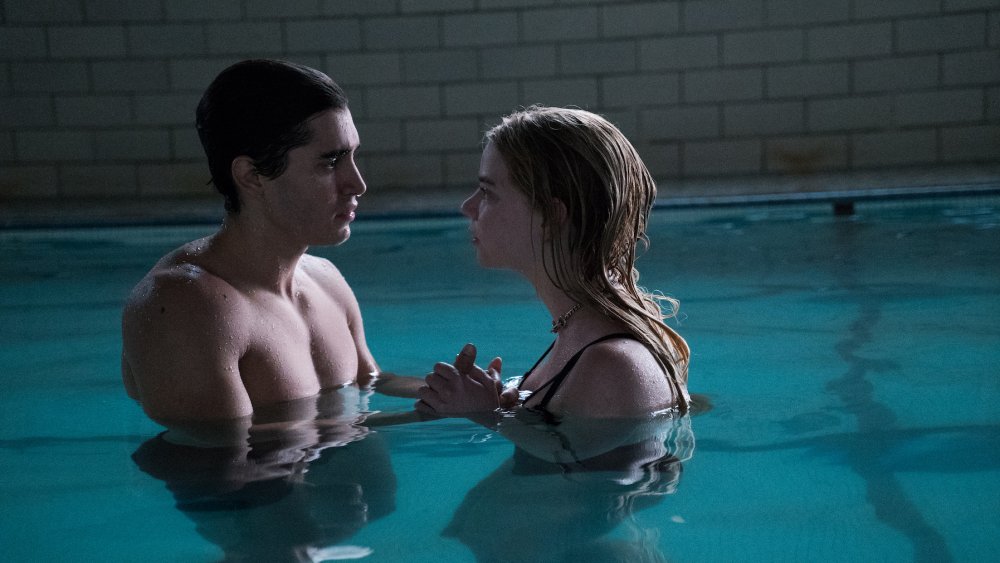 Disney/20th Century Studios
Boone, who also co-wrote the screenplay for The New Mutants in addition to directing, isn't letting any of those timing issues get him down. He can't wait for people to see The New Mutants, and looks at the delays as an act of the cosmos intervening to give viewers an extra layer of relatability during this time of uncertainty. After all, people all around the world have been staying indoors and social distancing for months — and in The New Mutants, the titular group of super-humans are trapped inside an institution with seemingly no way out. 
"That's why the universe made this movie wait — it was because they knew they needed to wait for a time when nobody could leave their houses," said Boone with a laugh. "Because, I mean, we made this about kids trapped inside this institution, this facility. And then, Henry [Zaga, who plays Sunspot in The New Mutants] and I went and made a show, The Stand, about a pandemic. So, I think we need to stop making things that could happen in real life." 
He then added that, with these two projects being so on-the-nose, he may just have to go "full fantasy" with his next endeavor.
Overall, now that The New Mutants is on the eve of its long-awaited arrival, Boone is happy that all the speculating can be over. "It's finally gonna be available for people to talk about after having seen it, and not just writing about the reshoots that we never did," he shared, laughing.
The New Mutants debuts in theaters and on video-on-demand tomorrow — Friday, August 28.